This Mexican town is located in Sonora near Douglas, Arizona. You can find clinics on the US-Mexico Border offering low-priced dental treatment such as the All-on-4® treatment concept by Nobel Biocare.
If you live in Arizona or New Mexico, the border town of Agua Prieta is one of the best places where you can find top-quality care at a fraction of the price back home.
Discover more about the rising dental tourism scene in Agua Prieta with Dental Departures.
Full Arch Prices: Agua Prieta
This specialized mouth restoration treatment is available in many of Mexico's border towns, like Agua Prieta at affordable rates.
The price is lower compared to the US, Canada, and the UK. To give you an idea of how much you can save, here's a quick price comparison:
| | | | |
| --- | --- | --- | --- |
| Price in Agua Prieta | Price in the US | Price in Canada | Price in the UK |
| USD $5,000 | USD $26,000 | CAD $33,431 | £19,382 |
[Please note that these are estimated prices at the time of writing. See our individual clinic listings for the latest prices.]
You can save as much as 62% when you restore your teeth on four dental implants in Agua Prieta. It's important to know that the price depends on different factors like the type of dental material you choose and the specialization of the dentist.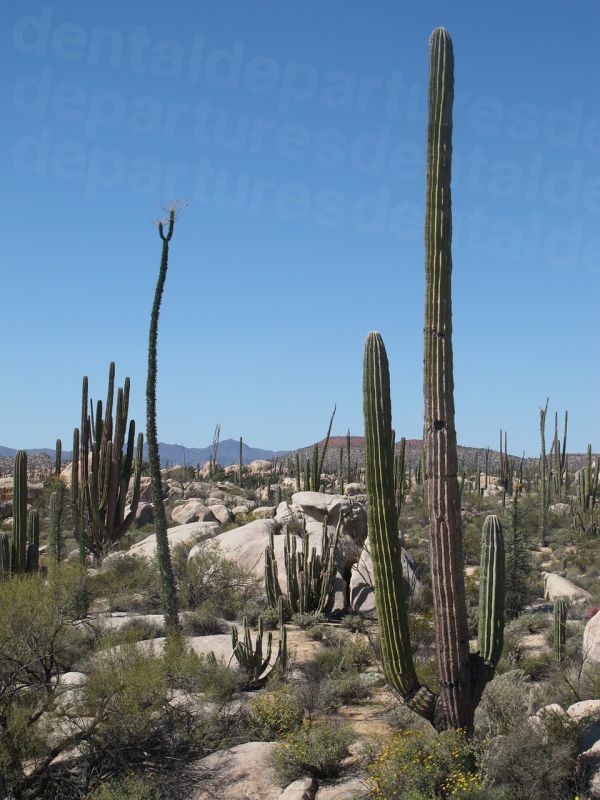 Tips on Getting Treatment
Sit down for a consultation with the dentist and discuss your concerns. They will prepare a personalized treatment plan based on your needs.
The All-on-4® treatment concept is an option for people who have lost their teeth due to gum disease, trauma, or other reason. Consult your dentist to find out if this procedure is best for you.
A complete oral examination will be taken. Upon confirmation, the dentist will make a plan before placing the four implants into the jawbone with temporary teeth (bridge or dentures). After the healing process, they will be replaced with a permanent arch teeth. The dentist will give you more details on how to maintain your teeth with implants.
Quality of Oral Care in Agua Prieta
Dental clinics in Agua Prieta provide superior oral care. The top clinics in Agua Prieta verified by Dental Departures are Dental Larios and CEROO Advanced Dental Care.
Located just a few miles from the US-Mexican border, Dental Larios is one of the most convenient dental clinics for US patients. The clinic complies with the international standards set by the American Dental Association and maintains a clean and modern facility. Dental Larios' professional team is committed to meeting patients' satisfaction and welcomes international patients especially those who are coming from the US and Canada.
Serving both local and foreign patients is CEROO Advanced Dental Care. The clinic employs a team of specialists that offer dental services in different dental disciplines, including endodontics, periodontics, orthodontics and general dentistry.
Booking Dental Care in Agua Prieta
The price of this treatment in Agua Prieta is substantially lower compared to the US and Canada. In just a short distance from the US border, you can restore your teeth at an affordable price.
Get in touch with Dental Departures to book an appointment.
Sources:
The All-on-4® treatment concept. Nobel Biocare. Website accessed 5 April 2021 https://www.nobelbiocare.com/en-us/all-on-4-treatment-concept
What to Expect. American Academy of Implant Dentistry. Website accessed 5 April 2021. https://www.aaid-implant.org/dental-implants/what-to-expect/