The price of dental treatment sometimes hinders you from restoring your teeth. In the resort area of Hua Hin in Thailand, you can get dental restorations like All on Four at a lower price. The lovely beach in Hua Hin is great for sunbathing, swimming, and snorkeling. You can also enjoy other activities while waiting for a dental work. The dental clinics in Hua Hin can restore your teeth with affordable All on 4. Keep reading to know more about All on 4 in Hua Hin.
Thailand dentistry is generally excellent, particularly clinics located in the tourist destinations that cater for international patients.
All on Four Dental Clinics: Prices (Hua Hin compared to other countries)
All on Four is a dental procedure that replaces all of the upper or lower teeth with just four implants. The treatment is a solution for people who lost their teeth due to gum problem or injury. This may possibly be used for individuals with insufficient bone. Consult a dentist if you want to know if this treatment is good for you. A complete examination will be taken to assess your suitability for the treatment. Upon confirmation, a customized treatment plan will be created using hi-tech equipment. The dentist will place the All on 4 into your jawbone with temporary teeth. After about six months of healing time, the temporary teeth will be replaced with permanent ones.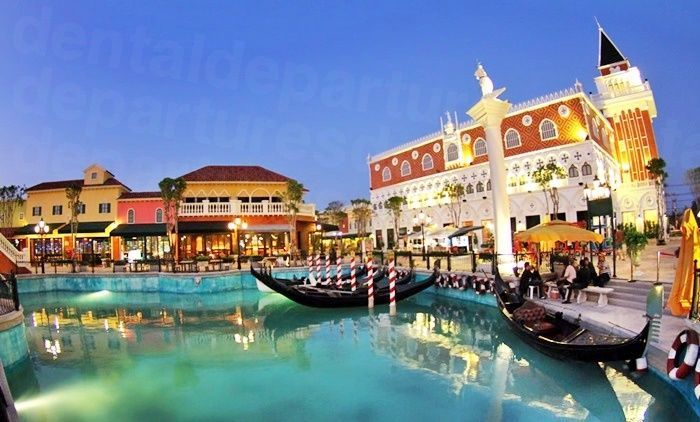 The price of All on Four is lower compared to countries like Australia, New Zealand, and UK. The price varies depending on the type of material and other factors. Feel free to talk to your dentist. A personalized treatment plan can be prepared to suit your needs and budget. Here's a price comparison of All on Four:
All on Four Price List
Price in

Hua Hin

Price in

Australia

Price in

New Zealand

Price in the

US

Price in Canada

Price in the UK

USD $6,466

AUD $33,910

NZD $34,841

USD $26,000

CAD $33,431

£19,382
Bangkok Hospital Hua Hin (Dental Center)
Bangkok Hospital Hua Hin (Dental Center) is located in Hua Hin, Thailand offering high quality treatments such as Family Dentistry and Dental Restorations. The Dental Center is housed inside the Bangkok Hospital Hua Hin which is certified by the Joint Commission International (JCI). This certification from JCI means that the facility complies with global standards. The dental center focuses on prevention of disease, oral health promotion, and routine check-ups. It has team of specialists in Prosthodontics (teeth replacement), Oral and Maxillofacial Surgery, and other fields that improves patients' smiles. The dentists are members of the Dental Council of Thailand that promotes a high standard of care.
All on Four Dental Clinics: Prices (Hua Hin)
The price of All on Four in Hua Hin is just a fraction of the price you'd pay at home. You'll save on your dental expenses at the same spend a vacation in Hua Hin. Let Dental Departures help you find a clinic offering All on Four in Hua Hin . Get in touch with our customer service to book an appointment.