If you've been to the dentist recently, then you already know how expensive care can be. In a country like the USA, where 40% of the population doesn't have access to dental insurance, you could be stuck paying off thousands of dollars in bills for a single appointment.
This is why so many people have been turning their sights abroad when it comes to dental care. In a country like Thailand, you could save thousands of dollars on treatment.
In this article, we will discuss why you should choose Pattaya, Thailand, and which procedures are available.
Why Choose Thailand?
Thailand is known as being one of the top tourist destinations in the world. With millions of visitors coming in every year, the country offers its guests a chance to marvel at ancient temples, explore nature, relax on the beach, feast off the street cart food vendors, and much more.
In addition to these things, Thailand is also home to world-renowned dental clinics that offer excellent quality services for affordable prices. In general, for dental care in Thailand, you should expect to pay only about 30% of what you would at home.
For more expensive treatments, you can find yourself saving thousands of dollars.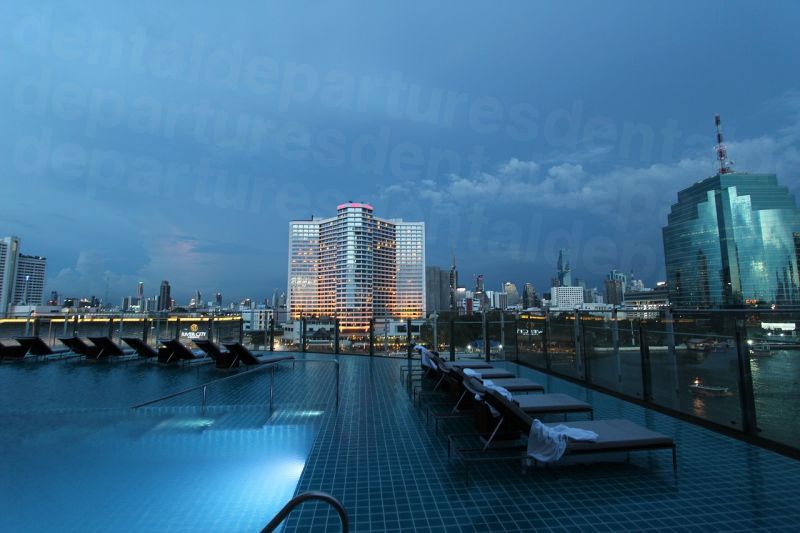 What Procedures Are Available and How Much Do They Cost?
Pattaya offers a wide range of treatments for visitors.
For example, in Australia, a dental crown can leave you with a bill of about $952 AUD. However, in Pattaya, you should expect to pay about $249 AUD.
For a treatment such as a root canal, in Australia, it would cost about $2,094 AUD. In Pattaya, that same treatment would cost just $700 AUD.
For an operation such as a dental implant and crown, you would pay about $3,700 AUD in Australia, but only $1,750 AUD in Pattaya.
Other available treatments include:
Teeth whitening
Veneers
Crowns
Dental implants, including implant-supported fixed bridges
Laser treatment
Tooth extractions
Fillings
Full mouth reconstructions
Which Clinics Should I Visit?
Looking for the best clinic in Pattaya? Check out some of our recommendations below:
The Dental Design Cente – In their state of the art facilities, they offer patients a wide range of services for very affordable prices. They specialize in orthodontics, restorative, and implant dentistry. With their team of skilled dentists, they are sure to have you leaving with a smile.
OrthoSmile Dental Clinic – located in downtown Pattaya, they aim to make sure patients get exactly what they need. With modern facilities and the latest advancements in dental technology, OrthoSmile offers patients high-quality care for affordable prices.
What's Next?
For more information about Pattaya dental prices, clinics, or procedures get in touch with our Customer Care Team, or search our clinic listings.