That said, the cost of all-on-six implants in the US and Canada can be quite prohibitive. The treatment might end up costing you around USD $30,000/ CAD $38,047, which is a lot of money to be spending on an elective dental procedure. Luckily for you, you can easily find affordable alternatives overseas.
So, what's the perfect option for affordable all-on-six implants? Tijuana, Mexico is the answer.
You can easily save 60% to 65% on the cost of the treatment by traveling across the border to Tijuana. The affordable all-on-six implants in Tijuana are equal in quality to the treatment you receive back home.
Despite this, the all-on-six cost Tijuana offers is a fraction of what you spend in the US and Canada. As you need to choose a clinic to get the procedure at, here are our recommendations:
Top Clinics in Tijuana for All-on-6 Treatment
This dental facility is located just 7 minutes' from San Ysidro (and its secure 24-hour car park) by foot, which is the point of entry to Mexico in San Diego. The clinic is a member of the ADA and has been in operation for two and a half decades, offering a range of dental treatments to patients from all across the globe. The clinic offers a unique, patient-first treatment approach, where the plan of treatment is customized to the needs of each patient. This way, you get the treatment you need rather than a standard solution.
The Dr. Dalia Dental Care facility invests in equipment and technology that is state of the art and top of the line to ensure they keep pace with the changes in cosmetic dentistry. You only need to spend USD $11,950 / CAD $15,155 for all-on-six implants at this clinic.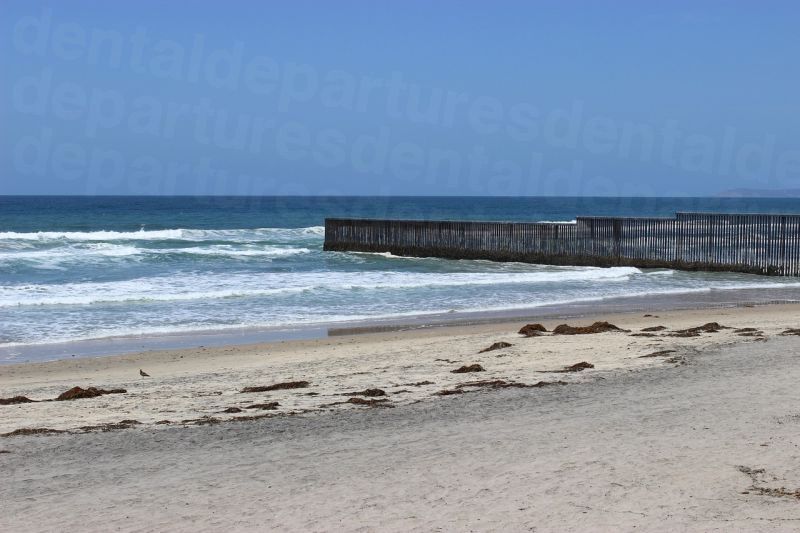 If you take a taxi from the US border, you will reach this dental studio is a couple of minutes. The clinic is located in the Molding Clinic Plastic Surgery Building, which is the Zona Rio area. This family-owned dental facility focuses on making dental treatments effective and comfortable for all patients. The founder of the clinic, Dr. Victor Martinez, is a respected dentist in Mexico and abroad and received his training in San Diego.
He has close to three decades of experience as a cosmetic dentist. Regardless of the procedure you opt for, Dr. Martinez and his team at the Harmony Dental Studio is more than capable of performing it. They keep prices low in order to cater to international patients, charging just USD $10,450 / CAD $13,253 for all-on-six implants.
How Do I Book?
So, if you want to opt for the all-on-six implants Tijuana offers, read more about these clinics.
Booking with Dental Departures is made quick, simple and secure. You can use our online appointment scheduler, fill in your details and we'll then send you a confirmation via email.
Sources:
Border Station (San Ysidro). Website accessed: 11 April 2021. https://www.borderparking.com/
3 Expensive Cosmetic Dental Procedures. American Cosmetic Dentistry. 28 xxxx 2016. http://www.americancosmeticdentistry.org/patient-information/3-expensive-cosmetic-dental-procedures/