Reynosa is a Mexican border city located across the Rio Grande from McAllen, close to the southernmost point of Texas - and just an hour's drive from the coast overlooking the Gulf of Mexico.
While the city is pleasant enough, with a pretty central plaza and some excellent restaurants, until recently there weren't too many reasons to visit Reynosa. Now, this is all changing, with more and more North Americans heading over the border crossing here to receive more affordable dental and healthcare, something which Mexico as a whole has become famous for.
In fact, according to official figures, medical tourism from Texas to Reynosa recently doubled, averaging well over 1,000 medical visitors per month.
Recommended Reynosa Clinic
Time after time, Reynosa dentist reviews mention Maria Graciela Herrera Guajardo Clinic as being one of the best clinics for visitors from the US and Canada to come to for affordable dental care that they can rely on.
The clinic is conveniently located a short distance from Reynosa's General Lucio Blanco International Airport and has long opening hours. The facility is equipped with state-of-the-art technology to deliver a wide range of dental treatments to suit the needs of the whole family, whatever age they may be.
You can also check out our full list of verified Reynosa clinics here.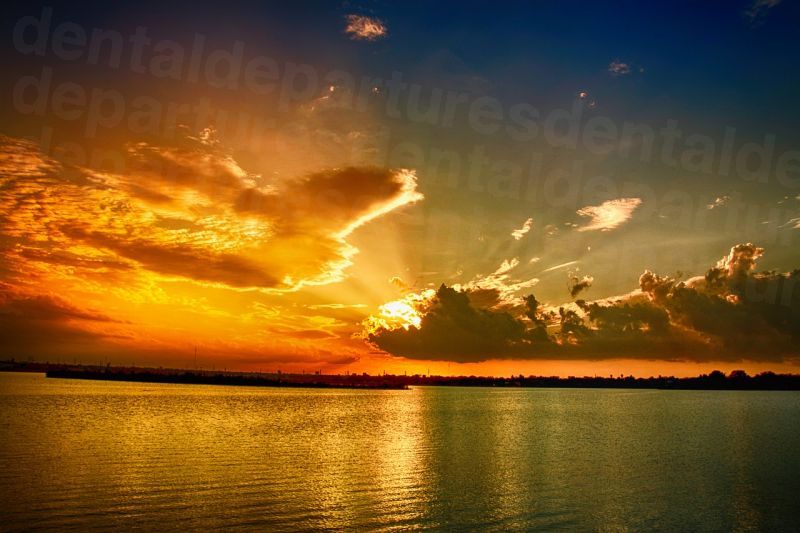 How Much Can I Save in Reynosa?
Check out these sample prices of some of the most popular treatments available in Reynosa:
| | | |
| --- | --- | --- |
| Procedure | Typical USA Cost | Maria Graciela Herrera Guajardo Clinic Sample Cost |
| | | |
| Regular Teeth Cleaning | USD 130 | USD 35 |
| Laser Teeth Whitening | USD 496 | USD 124 |
| Full Porcelain/Ceramic Crown | USD 975 | USD 321 |
| Full Denture, Acrylic Teeth | USD 1,500 | USD 371 |
| Root Canal Treatment | USD 2,200 | USD 371 |
| Zirconia Crown | USD 1,600 | USD 395 |
[Please note that these are estimated prices at the time of writing. See our individual clinic listings for latest prices.]
Reynosa Patient Testimonial
For example, take Abigail, 72, a retired nurse, living in Harlingen, Texas, a city of about 67,000 in the heart of the Rio Grande Valley. Like many Texans, she had crossed the border to Mexico a few times before to buy cheap medication. However, she had never considered undergoing more complex dental treatment there - at least, not until she was quoted a ridiculously prohibitive price for a root canal procedure, a treatment that was not covered by her insurance.
So Abigail opted to drive south and pay some 60-70% less for the dental care at the Maria Graciela Herrera Guajardo Clinic in Reynosa, Mexico, 10 minutes over the border and about an hour from her home. The outpatient treatment was a success, and she is planning to return for follow-up care. "It was very good treatment," she says.
Booking with Dental Departures
Emergency, restorative and cosmetic treatment at affordable rates, high-quality materials, experienced dentists - and the opportunity for an enjoyable vacation not far from the coast... Reynosa is definitely a rising star in Mexico's dental tourism industry.
You can connect with us if you would like more information about Reynosa dentists or book directly through our site to get the best prices online.
Sources:
Reynosa. Expedia. Website accessed: 21 November 2020. https://www.expedia.com/Reynosa.dx2979
Reynosa. Mexican Routes. 2020. https://mexicanroutes.com/reynosa/
Slide Show: Root Canal Treatment. Mayo Clinic. Website accessed: 21 November 2020. https://www.mayoclinic.org/diseases-conditions/tooth-abscess/multimedia/root-canal/sls-20076717