Until recently, not too many people will have heard of Reynosa, a border city in the northern part of Tamaulipas, Mexico. Now, Reynosa dentist reviews have drawn increasing attention to the largest and most populous city in the state, about 11 miles (18 km) south of McAllen, Texas.
Medical tourism, which used to be mainly for elective surgery, and aimed at people who could afford weeklong trips to exotic destination, is becoming an increasingly viable source of more basic dental care. Mexico fits the bill for some of those sidelined by the insurance system in America, where 47 million people are uninsured and many millions are underinsured.
As a result, according to official figures, medical tourism from Texas to Reynosa doubled in 2016 compared to 2015, with over 1,300 medical visits per month on average.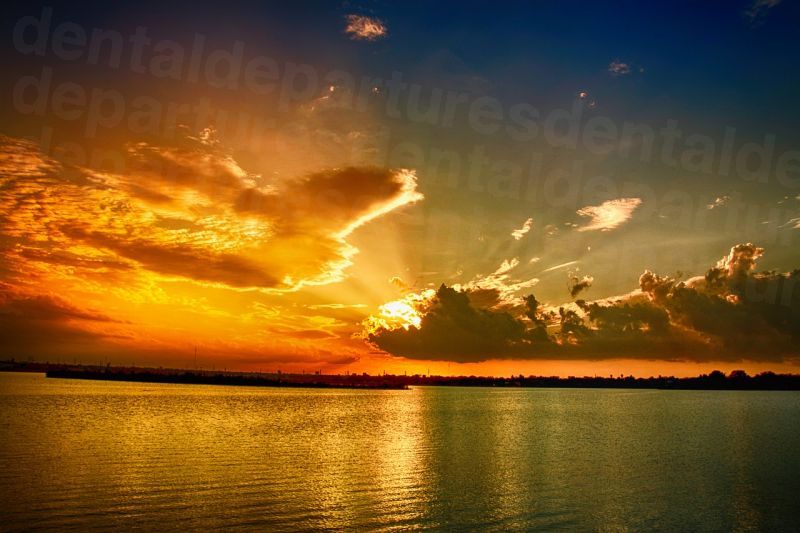 For example, take Abigail, 72, a retired nurse, living in Harlingen, Texas, a city of about 67,000 in the heart of the Rio Grande Valley. Like many Texans, she had crossed the border to Mexico a few times before to buy cheap medication. However, she had never considered undergoing more complex dental treatment there - at least, not until she was quoted a ridiculously prohibitive price for a root canal procedure, a treatment that was not covered by her insurance.
So Abigail opted to drive south and pay some 60-70% less for the dental care at the Maria Graciela Herrera Guajardo Clinic in Reynosa, Mexico, 10 minutes over the border and about an hour from her home. The outpatient treatment was a success, and she is planning to return for follow-up care. "It was very good treatment," she says.
Time after time Reynosa dentist reviews feature the Maria Graciela Herrera Guajardo Clinic in Reynosa assessing it as one of the best clinics for visitors from USA and Canada to come to for affordable dental care that they can rely on. The Maria Graciela Herrera Guajardo Clinic is conveniently located a short distance from Reynosa's General Lucio Blanco International Airport, and has long opening hours. The facility is equipped with state-of-the-art technology to deliver a wide range of dental treatments to suit the needs of the whole family, whatever age they may be.
And, just look at the costs savings! Check out these sample prices:
| | | |
| --- | --- | --- |
| Procedure | Typical USA Cost | Maria Graciela Herrera Guajardo Clinic Sample Cost |
| | | |
| Regular Teeth Cleaning | USD 130 | USD 35 |
| Laser Teeth Whitening | USD 496 | USD 124 |
| Full Porcelain/Ceramic Crown | USD 975 | USD 321 |
| Full Denture, Acrylic Teeth | USD 1,500 | USD 371 |
| Root Canal Treatment | USD 2,200 | USD 371 |
| Zirconia Crown | USD 1,600 | USD 395 |
Essential treatment at an affordable cost, cosmetic dentistry included, better quality materials and - an opportunity for an enjoyable a vacation! What are you waiting for?
You can connect with us if you would like more information about Reynosa dentist reviews.
Or, please request a personalized quote , free of charge.