Thailand boasts the facilities you need to make your vacation a fun, confident-boosting holiday! The savings of 53.5% will put a great big smile on your face as well! Imagine a flawless smile, free of dark, hideous stains; Thailand will give you all that—and more!
How can you revive your smile in Thailand with laser whitening? Easy, consider the following pointers!
Use only Dental Departures recommended clinics to make your smile flawless.
The clinics recommended are all Dental Departures Global Patients' Choice winners.
The clinics above have proven themselves to be more than qualified to provide you clean, pearl-white teeth! Dental Departures checked all their available facilities, conducted background checks on all the staff and doctors, as well as on site visits to the clinics.
The clinics above practice proper hygiene and health care, and are all equipped to provide you quality teeth whitening. Thailand clinics that we recommend, as you can see, are not just any other clinics out there; they're all high-quality and trustworthy.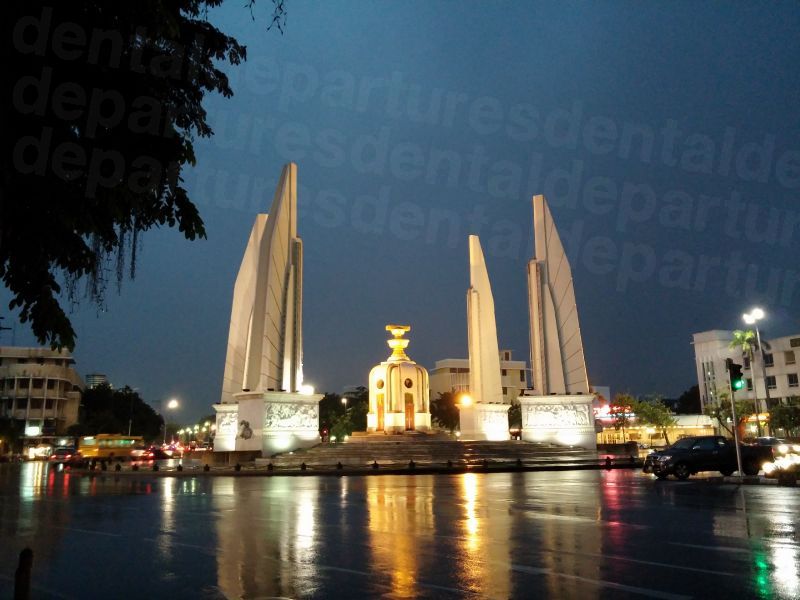 Don't worry about money! You are only going to pay 46.5% of current international prices!
The dental care in Thailand is among the most affordable dental care in the entire region. For laser teeth whitening procedures, the prices you'll pay in any Thai clinic that Dental Departures recommend are a mere fraction of the prices in America, or Australia. Thailand is truly a wonderful place to have a vacation and teeth whitening procedure for sure.
| | |
| --- | --- |
| USA | $496.00.00 VERSUS $231.00. Saving $ 265.00 per treatment |
| AUSTRALIA | $643.00 VERSUS $ 300.00. Saving AUD$ 343.00 per treatment |
| NEW ZEALAND | $718.00 VERSUS $ 334.00. Saving NZD$ 384.00 per treatment |
Promotions will help you save more money and make you want to smile even more!
Dental Departures offer the following exclusive promotions at our recommended facilities.
Bangkok International Dental Center (BIDC) offer patients the No Worries Warranty, Free Town Car and 10% Discount off Teeth Whitening .
The laser teeth whitening is a treatment that enhances the shade of your teeth, clearing out undesirable stains from your teeth and making your teeth more appealing. The treatment is generally as follows:
The teeth are cleaned of tartar and superficial stains.

A rubber dam is placed over the teeth protecting the soft tissues of the mouth. Protective goggled are provided to shield your eyes from the laser.

The bleaching gel is applied to the teeth.

The laser then activates the bleaching agents in the gel.

After 15 minutes, the bleaching gel is washed off and the process is repeated at least thrice.
What's Next?
Have the best during your holiday with flawless teeth from Thailand's laser teeth whitening! Thailand is going to be the vacation where your smile is revived again! Book now with us at Dental Departures!