Discover affordable, great–quality dentists in Colombia for your root canal treatment.
Colombia is a South American country filled with a great history, enticing culture and welcoming people. Though most people tend to travel there for vacations, Colombia is also a great destination for dental care, especially with the uprising of dental tourism! Looking for an exciting, interesting and affordable destination for your root canal? Check out our root canal reviews in Colombia and select one of the top clinics we recommend here!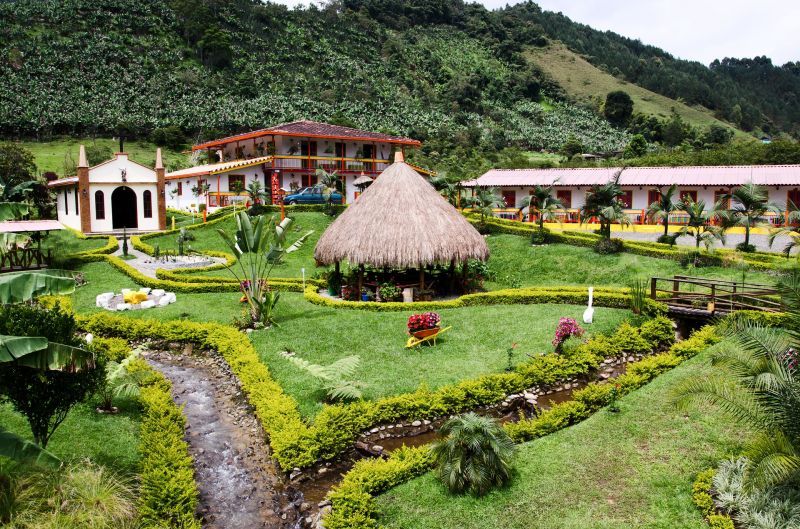 Dentica by Cristina Suaza
The Dentica clinic is located at Carrera 19 A #82 - 85 (Clinic 514-515) in Bogotá. The clinic was created by Dr. Cristina Suaza, a Colombia-trained board-certified maxillofacial surgeon with international and local experience.
Dr. Suaza is a member of several organizations, such as the Colombian Association of Oral and maxillofacial surgery, the International Society of Dental Anxiety Management and the International Association of Orthodontists & Implantologists; just to name a few. She also received a recognition of excellence in 2010, awarded by the Colombian Association of Oral and maxillofacial surgery.
At her clinic, root canal prices start at USD 300 (CAD 405; EUR 280; GBP 351; AUD 398; NZD 427) compared to US and Canadian prices: USD 800 (CAD 1,080; EUR 746; GBP 1,054; AUD 1,060; NZD1,138).
Centro Odontologico Pinares
Located in Pereira, this 18-years old clinic is one of the most highly rated dental clinics in Colombia. Dental Departures patients who got their root canals done there appreciated the care that they received there, especially the fact that their dental providers were willing to go the extra mile. You can check reviews on this clinic as part of our root canal reviews in Colombia.
Another great perk of selecting the Centro Odontologico Pinares is the fact that they offer consultations before travel and before each procedure, personal assistance, accommodation assistance, transfers and even assistance in planning your touristic activities while in Colombia!
And on top of that, their root canal prices are extremely affordable, starting at USD 115 (CAD 155; EUR 107; GBP 90; AUD 152; NZD 164). These prices are only 1/10th of what you'd pay if you had the procedure done in the USA and Canada (USD 800, CAD 1,080; EUR 746; GBP 1,054; AUD 1,060; NZD1,138). Who wouldn't want such savings?
Natural Design
Another top rated dental clinic in Colombia is Natural Design, located at Calle 97 #23-37 Consultorio 308, Bogotá, Cundinamarca, 110221001. The clinic was established in 2010 and is led by Dr Anibal Bolanos Bravo, a bilingual Colombia trained and board-certified dental surgeon with 19 years of experience in the field.
Root canals at Natural Design are also very affordable, with prices starting at USD 300 (CAD 405; EUR 280; GBP 273; AUD 398; NZD 427). Dental Departures also works with Dr Julio Oliver Gonzalez Clinic (in Cartagena) and Oralimagen (in Medellin), which are two other highly rated dental clinics for root canals in Colombia.
Colombia is a great tourist destination, and also offers amazing options when it comes to dental care. Through our root canal reviews in Colombia, we present a variety of excellent dental clinics you can choose from. Contact our Dental Departures team today to find out more about these clinics!