Singapore is an island-city state located in close proximity with Malaysia (southern side), and is a very common touristic destination in Asia. More, with the rising of dental tourism in the area, there are good dental clinics in Singapore that would be great options for you, if you're looking for an affordable, good quality root canal. Based on our root canal reviews in Singapore, here are the top Singaporean dental clinics we would suggest.
Root Canal Clinics in Singapore
One of the top root canal clinics in Singapore is K & K Dental Surgery specializes in prosthodontics, periodontics, dental implants, and of course, root canals.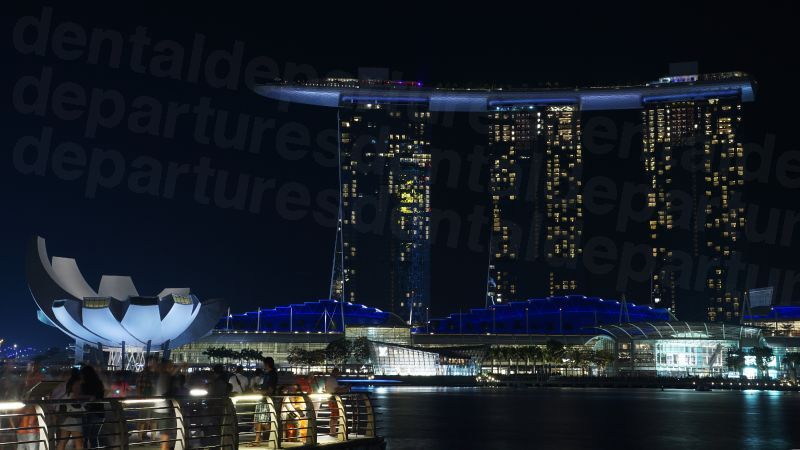 The clinic is staffed with excellent dentists such as Dr. Kam Ming Nie, who has been practicing in the field for close to 20 years now. At K & K Dental Surgery, patient -oriented care is at the cornerstone of treatment, and their personalized service and expertise are some of the reasons why they always have such great reviews.
Le MinT's (East Coast Road ) is also another great dental clinic in the country and specializes in a wide variety of dental procedures, including root canals. The clinic also has another branch at The Adelphi, Singapore, which is only 3-minutes away from the City Hall MRT Station.
They place a special emphasis on preventive dentistry, restorative dentistry and oral surgery.
Other clinics such as Atria-City Dental Group (Simei) , LQ Dental Clinic and TOOFDOCTOR Dental Centre @ Toa Payoh are also highly recommended for root canals in Singapore.
Why Do your Root Canal in Singapore?
Dental Departures works with a wide variety of expert root canal clinics in Singapore, and you will definitely have options. More, regardless of the clinic you choose, we have no doubt that you will receive top-notch care and high standard treatments, because our dental workforce is rigorously trained (according to local and international standards), and experienced in dealing with international patients.
Finally, Singapore is a fun and entertaining country, and during your time there, there will always be something to do! Whether you are an adventure lover, a historical explorer or a nature geek, you'll find what you're looking for in Singapore!
Working with Dental Departures to get the best rates on your Root Canals
One of the advantages of working with Dental Departures, is the fact that we only connect you with the clinics that we believe will give you the best value for your money. While root canal prices can change according to the clinic you choose or even the type of root canal (anterior, molar, etc.) our prices are still at least 50% cheaper than what is offered in other countries such as Australia, New Zealand or the USA. In fact, some of our patients have saved up to 80% on the price of their root canal, by doing the procedure at one of our Singapore clinics. Moreover, our booking process is secure, our results are proven and our patients are always satisfied. If that is something you think you deserve, then book with Dental Departures.
Dental Departures connects you with the best dentists around the world. Check out our root canal reviews in Singapore and select the clinic that best fits your requirements. Our customer service team is available to provide you with more information on each clinic and, if need be, to connect you directly with the dentists that would be performing your root canal. Get in touch with us today!