Smile makeover packages at the clinics located here are tailored to meet the needs of different people. Everyone seeking services here will find something that is suitable.
However, you ought to do thorough research before choosing a clinic. Luckily, Dental Departures does this for you so that you do not have to lose sleep wondering whether you made the right decision. The highly-rated clinics for a complete mouth makeover in Pattaya are:
This clinic has it all ranging from complex restorative work and implant surgery to general dentistry. It also specializes in orthodontics and cosmetic dentistry. The cost is also low meaning the only thing standing between you and the best mouth makeover is you.
The secret to this clinic's impressive review is the first class services which are offered in a comfortable environment. The fact that it is at one of the most famous beach resorts in Thailand makes it even more attractive to international clients. The services come with a warranty. Thus, you can clear your doubts and make a booking because the outcome is guaranteed to be great.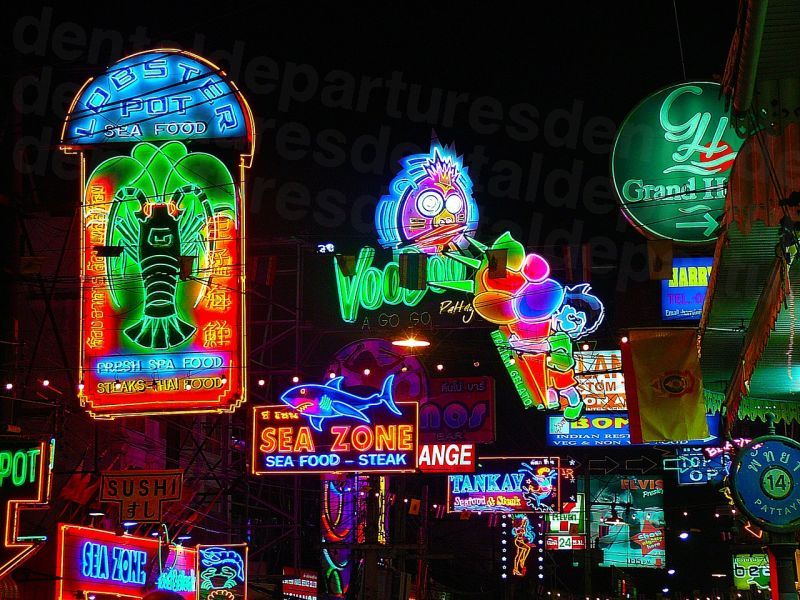 c) Pattaya International Dental Center
This clinic is open daily from 10:00 am to 8:00 pm to accommodate people with different schedules. The outcome of the treatment is guaranteed and you will also get a free consultation session with one of the top dentists working here. This is meant to put you on the same page with the team that will be handling your treatment. The fact that you will have a say on how you want the process to proceed means that you will get just what you asked for.
d) Dente Smile Clinic
You do not need anybody to tell you time spent at Dente Smile Clinic is always great once get a taste of what they have to offer. The change in the atmosphere once you walk through the doors will do that for you. This clinic has been a part of the dental community for long and not once has it disappointed. Choosing Dente Smile Clinic is choosing greatness.
This is a clinic trusted by many ranging from dental specialists and clients to stakeholders in the dental field. It boasts experts who have a great mastery of the fields they have specialized in.
Prices
| | | |
| --- | --- | --- |
| Procedure | USD $ | CAN $ |
| All on four | $ 8441 | $ 10,509 |
| Dental crowns | $ 180 | $ 224 |
| Dental implants | $ 1477 | $ 1,838 |
| Veneers | $ 210 | $ 261 |
| Composite filling | $ 15 | $ 18 |
| Teeth whitening | $ 210 | $ 261 |
Anytime you or your friends need a safe, complete mouth makeover, Pattaya should be the number one choice. Dental Departures will take care of all the proceeding for you free of charge, so all you need to do is decide which dental clinic in Pattaya to go to.