At the Dr. Hung Dental Center, patients can expect to receive low-cost, high-quality treatment in the paradise-like setting of Vietnam. Based in the city of Ho Chi Minh, customers from all over the world continue to return here for the 5-star service that the clinic delivers.
Their team of highly-specialized, English-speaking dental experts is skilled in all fields of dentistry and have access to the latest technologies and equipment, including an in-house laboratory stocked with top-of-the-range materials imported directly from the United States and Europe.
Dental Tourism in Vietnam
Vietnam is one of the most rapidly expanding economies in the whole of Asia, with dental tourism becoming one of its fastest-growing services. In Ho Chi Minh City, dental tourism has received massive financial investment that has resulted in a boom of custom-built dental facilities equipped with the latest state-of-the-art technologies.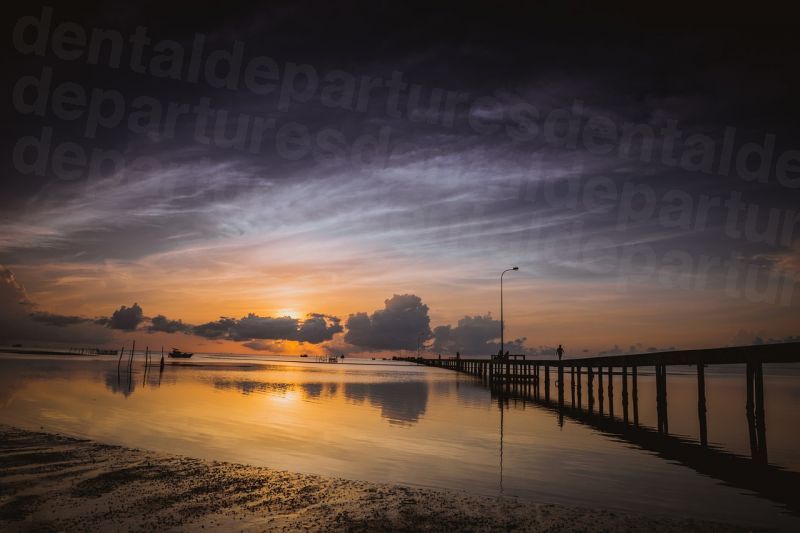 Many of the dentists practicing here have worked or trained abroad at some of the most prestigious institutes in Australia, Europe and the United States, gaining globally-recognized qualifications and affiliations with professional bodies such as the American Dental Association and the International Congress of Oral Implantologists .
The most reputable dental clinics in Vietnam are equipped with modern technology and staffed by skilled and highly-trained dentists, with the Dr. Hung Dental Center being right at the forefront of the market.
An Overview of the Worldwide Beauty and Dental Hospital
To ensure that patients can get their essential treatment at a time that is convenient to them, the Dr. Hung Dental Center is open 7 days a week. From Monday to Saturday, the clinic opens for business at 8:30 am and closes at 7:00 pm. Treatment is even available on Sundays, with the clinic opening between 8:30 am and 12:30 pm.
The dental facilities at the clinic are second to none, with special dental units containing 3 surgery rooms equipped with surgical operating lamp systems, network computer screens with CT Cone-beams and Sirona Sinus dental chairs imported directly from Germany. All equipment and instrumentation is fully sterilized to comply with FDA standards to ensure optimal patient safety at all times.
The Worldwide Beauty and Dental Hospital prides itself on keeping up to date with the latest advances in dental technology to ensure that their patients receive the best treatment possible. They were the first dental clinic in Vietnam to utilize a CT Cone-Beam 3D i-CAT during implant placement and other oral surgeries. Manufactured in the United States, this sophisticated piece of machinery produces precise images to help determine the best location in the jawbone for implant placement and is also used during complicated root canal procedures.
The clinic is also equipped with an Orthophos XG panoramic imaging unit that produces digital Cephalometric – Panoramic X-ray films that are used during general examinations for orthodontic and check-up purposes. Their in-house laboratory also produces its own high-quality dental crowns, veneers and bridges using the most advanced CAD/CAM technology currently available on the market.
Dental Experts at the Worldwide Beauty and Dental Hospital
The Dr. Hung Dental Center was founded in 1994 by Dr. Do Dinh Hung, a leading dental expert and one of the first doctors in Vietnam to perform implant placement surgery. Dr. Hung originally graduated from the Saigon Medical University in 1979 before specializing in dentistry and maxillofacial surgery at Minh Hai Province's Hospital. He went on to complete a post-graduate Master's program in Dental Implant and Cosmetic Dentistry at Texas University in the United States.
Dr. Hung has previously held the posts of Head of Prosthodontics Department and Vice President at the National Hospital of Odonto–Stomatology in HCMC – Ministry of Health. During his time there, he treated several government leaders such as the former Prime Minister Phan Van Khai and Prime Minister Nguyen Tan Dung. His dedication and expertise in the field of dentistry has earned him associations with many distinguished professional bodies, including the American Academy of Implant Dentistry, the International Congress of Oral Implantologists and the International Society for Maxillofacial Rehabilitation.
Together with his team of 15 highly-experienced dental experts, Dr. Hung provides specialist treatments in Aesthetic Dentistry, Prosthodontics, Dental Implants, Orthodontics, Periodontics, Gum Diseases, Oral Surgery, General Dentistry and Anaesthesiology. All of the doctors at the clinic are fluent English speakers and regularly attend annual national and international training courses to enhance their knowledge. They are dedicated to upholding medical ethics and are committed to the advancement of individual professional skills in order to provide their patients with the best dental care possible.
What Treatments are Available at the Dr. Hung Dental Center?
The Dr. Hung Dental Center offer a comprehensive programme of general and cosmetic dentistry procedures designed to encourage optimal oral health and redesign the smile. The services available include:
General Procedures - Initial Examination/Consultation, CT Scan/3D X-ray, Panoramic X-Rays, Single X-Ray (bitewing or periapical), Composite Fillings, Deep Cleaning, Extractions, Laser Teeth

Crowns/Veneers - Composite Veneers, Full Porcelain/Ceramic Crown, Porcelain Fused to Gold/Metal Crown, Porcelain Veneers (CAD/CAM), Zirconia Crowns/Veneers

Dentures - Full Dentures (Acrylic or Porcelain Teeth), Partial Dentures (Acrylic or Metal Frame), Temporary Partial or Flipper

Implant Procedures – "All-on-4's", "All-on-6's", Bone Grafts, Implant Supported Overdenture, Implant Supported Porcelain Bridge, Sinus Lifting, Standard Implant Crown (Titanium or Zirconia)

Root Canal Treatment - Post/Core Build-up, Root canal (molar, anterior tooth and premolar)

Other Procedures – including Nightguards (hard or soft plastic), Ceramic braces for orthodontics, Laser-assisted gum surgery, Metal braces for orthodontics
How Competitive Are the Prices at the Dr. Hung Dental Center?
The cost of your treatment will vary, depending upon which procedures you undergo. As a general rule of thumb, however, you can expect to make savings of between 60% to 80% by undergoing treatment at the Dr. Hung Dental Center. For example:
The average cost of a dental implant and crown in Australia is approximately AUD $5,100 compared to AUD $1,540 at the Dr. Hung Dental Center (a saving of 69%)

The average cost of root canal, post and crown in Australia is approximately AUD $1,660 compared to AUD $161 at the Dr. Hung Dental Center (a saving of 90%)

The average cost of a dental crown in Australia is approximately AUD $1,505 compared to AUD $330 at the Dr. Hung Dental Center (a saving of 78%)
How can Dental Departures Help?
We can take the stress out of organizing your dental vacation by helping out with all aspects of your trip. We can provide assistance with travel arrangements and accommodation, and can even put you in touch with a number of independent insurance providers who can offer you a preferential rate on additional medical insurance. We also offer a unique best price guarantee policy, ensuring that you get the best deal possible for your treatment.
So, contact our Customer Care Team today and book your appointment at the Dr. Hung Dental Center.