Dental work in Ho Chi Minh City is remarkably cheap, however, so why not take the opportunity to make some significant savings on the cost of your annual dental bill whilst you're there?
Whether you need some emergency treatment or are in need of some routine dental fillings when you return home, either way, visiting one of our quality-checked dentists in Ho Chi Minh City will not only benefit your dental health, but will also be kind to your pocket!
Average Prices for Dental Fillings
When it comes to dental fillings price, Ho Chi Minh City are amongst the cheapest on the planet. And whilst it obviously wouldn't make much sense to travel to Vietnam for the sole purpose of getting dental fillings, with savings in the region of 85% to be had it's certainly worthy of consideration whilst you're there.
The following table compares average prices around the world with the cost for the same treatment at a dentist in Ho Chi Minh City:
Country Domestic Price Cost in Ho Chi Minh City
Australia AUD $202 AUD $30
New Zealand NZD $226 NZD $33
United States USD $155 USD $23
Canada CAD $200 CAD $29
United Kingdom GBP £118 GBP £17
Europe EUR €134 EUR €19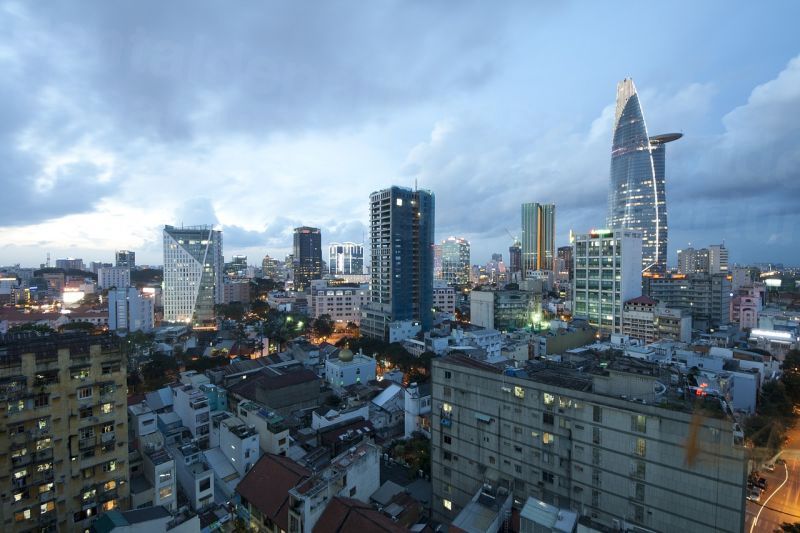 It's also worth remembering that these prices are per filling, so if you require more than one, the savings can be quite substantial.
An Overview of Dental Fillings
Dental fillings can be an important contributor to your overall dental health and are used to restore the anatomy of a tooth that has been damaged by trauma or dental decay. There are two procedures that your dentist can use when administering dental fillings: direct or indirect.
Direct fillings entail your dentist applying the filling material directly onto the affected tooth and can be fabricated from a variety of materials that include amalgam (silver fillings), composite resin (tooth-colored fillings), resin Ionomer and glass Ionomer.
Indirect fillings are usually manufactured separately in a dental laboratory before being cemented onto the tooth and are usually made from ceramic (porcelain), gold alloy or base metal alloy.
A local anaesthetic will be administered to numb the area around the tooth to be treated, allowing your dentist to remove any damaged or decayed parts. Once the tooth has been prepared, the filling is placed into position and is shaped, smoothed and polished to achieve a comfortable and optimal fit.
Top Clinics for Dental Fillings in Ho Chi Minh City
There are many reputable dental filling clinics in Ho Chi Minh City for you to choose from. However, the following facilities come highly recommended by our previous patients:
Certificated by the American Dental Association (ADA), this clinic has an ideal city-centre location close to the Ben Thanh Market and Saigon Skydeck.
With internationally-trained dental surgeons and their own on-site laboratory, Elite Dental are a popular choice with international dental tourism patients.
With dentists trained abroad in countries such as the US and Australia, this cutting-edge facility is accredited by the International Organization for Standardization (ISO).
To book your fillings dental work in Ho Chi Minh City, contact our Customer Care Team now.