Vietnam, Malaysia and Indonesia are just three to mention. Dental Departures is a dental tourism web portal dedicated to finding the cheapest dental prices in the world. However, when we discuss destinations that not only merge low prices and top-notch treatments, but also lots of holiday-style things to see and do, not many can match Thailand as Asia's number-1 destination for dental holidays.
Merging Modernity and Affordability
The best thing about dental tourism in Thailand is that the kingdom is already one of the most popular holiday destinations in the world and is a very desirable place to visit. When you take into account that Thailand is one of the most modern nations in SE-Asia, and has some of the cheapest dental prices in the world, then it is no wonder that the Kingdom is touted as the number-1 location in the region for a dental tourism holiday.
The best part about using Thailand dentists is that they adhere to very high service levels that appeal to Westerners from across Europe, Australia, New Zealand and America. With lots of modern infrastructure and dental practices, let Dental Departures save you massive amounts of cash on your dental treatments in Thailand.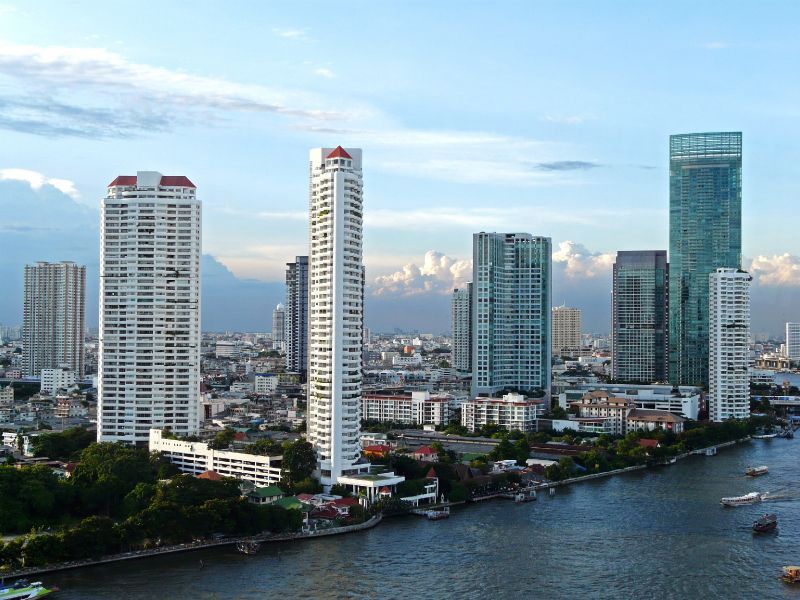 Dental Destinations in Thailand
When it comes to finding the best destinations in Thailand for dental treatments, there really is somewhere for everyone. Dentists in Bangkok are ideal for those who seek a vibrant city atmosphere in one of the coolest and most exciting capitals in the world. If you are looking for something a little more laidback, we would strongly suggest our Phuket dentists. Pattaya dental clinics offer some of the best services around in this hugely-popular party-town, or for peace and tranquility, you can head to Chiang Mai. Dental implants to dental fillings – or even just a check-up – you can get it all in Thailand! When you are looking to streamline your options to find the most affordable Thailand dental treatments, let Dental Departures be your impartial guide to finding a bargain.
Dental Prices in Thailand
When we think about Thailand as the number-1 dental tourism destination in Asia, price really does have a big say in the matter. Did you know that across the board on average that dental treatments in Thailand are approximately 65% cheaper than in the USA, Australia, Europe or New Zealand? That's right, the savings you can make are simply stunning.
When you are trying to find the most highly-recommended destination in SE-Asia for dental tourism, Thailand really is the ultimate pick. Nowhere else in Asia merges modernity, low-prices, high-quality dental treatments and a vast choice of holiday-style places such as Thailand. If you are looking to save lots of money on your dental treatments by visiting Thailand, get in touch with us at Dental Departures so we can help you to get the best deal.