Have you found yourself considering an all on 6 procedure, but feel reluctant to move forward due to the exorbitant costs in the USA? You are not alone. Don't put your comfort and appearance on hold any longer. There is hope. You can join the thousands of foreigners that travel abroad every year to find affordable solutions to their dental needs.
In the US, you could wind up paying tens of thousands of dollars for an all-on-6. Tijuana offers the same treatment for prices so low they will blow your mind. Keep reading to find out more!
What Is an All on Six?
An all on six procedure, is designed to restore functionality, appearance, and comfort to the mouth. It is a permanent solution to dentures, and is a great way to bring back that smile that you've been missing for so long.
During the procedure, a dentist will install three arch supports into the lower jaw, and three more supports into the upper jaw. The implants are bonded to the jaw bones, and serve as anchors for new teeth to be installed.
Learn more about the All-on-6 procedure with our main guide here.
Are 6 Implants Better Than 4?
You may have also heard of different full-arch restoration procedures, and now find yourself wondering, which one is right for you? Is it better to have more implants, or less? Unfortunately, there is no simple answer to this question, as each patient has different needs.
For example, an all on six procedure will require more bone surface area for the implants, so if the damage is too extensive, this procedure may not be possible.
Alternatively, for some patients, if the extent of the damage is minimal, an all on six may be unnecessary, and an all on four will provide more than enough support for the new teeth. For an accurate account of which procedure is right for you, you will need to first consult with your dentist.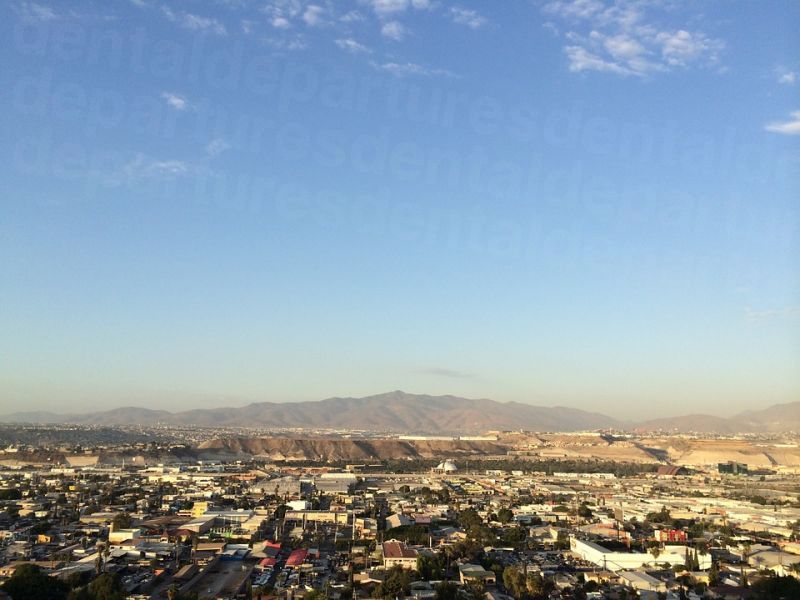 How can I find a clinic or dentist in Tijuana?
Finding a dentist in Mexico may seem like a daunting task, but that's why we are here to help. Be sure to check out Dr. Dalia Dental Care, Harmony Dental Studio, Advanced Smiles Dentistry, and the DAS Dental Group. Links are available through our website.
These clinics specialize in catering to foreigners, and provide a vast array of available dental services. From simple teeth cleaning to full mouth restorations, they can provide you with the treatment that you have so desperately been seeking, for prices that up to 70% lower than what you would pay in the USA, Canada, Australia, or Germany.
I'm ready to schedule my appointment, what comes next?
So you've made the decision to schedule an appointment. What now? That's where we come in. Reach out to us through our website, where we will be happy to schedule your appointment for you. Rest assured that we can turn your dream of a new smile into a reality - and guarantee you the best prices.
If you have any questions about the cost of all on 6, Tijuana dentists, or clinics, speak with one of our customer service agents, who will assist you with all of your dental queries.
Sources:
Singhal MK, Pandey B, Agarwal A, et al. Customized Implant Full-Mouth Rehabilitation: A Biomechanical Depiction. Contemp Clin Dent. 2018;9(3):488-493. doi:10.4103/ccd.ccd_121_18. https://www.ncbi.nlm.nih.gov/pmc/articles/PMC6104362/
T, Hrishi. Full Arch Implant rehabilitation using all on 6 concept -A Case series. 22 March 2021. https://www.researchgate.net/publication/350290414_Full_Arch_Implant_rehabilitation_using_all_on_6_concept_-A_Case_series