Cancun is not only known as a top travel destination, but also for dental tourism. To help you make the most of your dental vacation in Cancun, take note of these helpful tips:
1. Search for the top clinics in Cancun
Search the web for the top clinics in Cancun. You can find top-rated clinics from Dental Departures' website. Background checks are carried out to ensure the quality of service, which includes verification of facilities, dentists' qualifications, and accreditation including real reviews from international patients. Choosing to book with a trusted website like ours leads you to the best dentist who will improve your oral health.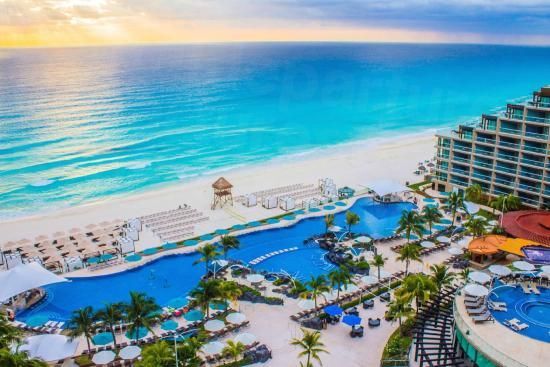 2. Look for the best dentist in Cancun
In searching for the best dentist in Cancun, make sure to look at their qualifications, educational attainment, skills, and professional memberships. Dentists in Cancun are on par with their counterparts in the US, Canada, and Europe. They are certified by local as well as international institutions like the American Dental Association (ADA).
3. Know the specialization of the clinic
One of the reasons why many choose to get an oral care in Cancun is because the dental services offered in their home country are also available in this Mexican city. Know their areas of specialization and see if they offer the treatments that you need. Aside from Preventive Care, clinics in Cancun specialize in different fields such as Restorative Treatment, Endodontics (root canals), Gum Treatment, Orthodontics, Oral Surgery, including dental implants in Cancun.
4. Check the facilities
It's important to check their facilities and know the types of equipment they use for treatment. Most of the clinics in Cancun are equipped with modern technology complete with built-in laboratories that quickly process high-quality dental restorations like crowns and veneers.
5. Compare the cost of treatment
Prices of dental services in Cancun are lower than the US and other countries. For example Titanium Dental Implant (including abutment and standard crown) in Cancun costs around USD $2,000 (CAD $2,664; UK £1,600; Eur €1,187; AUD $2,672; NZD $2,890) compared to USD $3,900 (CAD $5,195; UK £3,121; Eur €3,679; AUD $5,210; NZD $5,636). You'll get big savings on your treatment.
6. Discuss your concerns to the dentist
A good communication with your dentist is necessary in achieving your goals. Feel free to discuss your concerns and ask questions.
7. Choose your accommodation
Choose an accommodation near the clinic so you can easily attend your appointment.
8. See the stunning beaches
Cancun is endowed with pristine beaches great for swimming, scuba diving and other water-sport activities.
9. Try different activities
Aside from the beaches, get close to nature by exploring the caves, underwater rivers, botanical garden, and national parks. Checkout the Mayan ruins of Chichen Itza, which is listed as a UNESCO World Heritage Site.
10. Taste authentic Mexican cuisine
A trip to Cancun is not complete without tasting authentic Mexican cuisine. Satisfy your gastronomic cravings by trying tacos sold in street stands or dine in at the restaurants serving Mexican dishes as well as international cuisine.
Enjoy the beach, food, scenery and of course, smile happily with your newly restored teeth.