If you're going on vacation to Costa Rica and are also looking to combine low-cost dental care on your trip, then you'll want to take a look at our top 5 crowns dentists in Costa Rica . Costa Rica is only a small country, but there are plenty of interesting locations for you to visit. So, here is some information on top tourist places, and a suggestion of one of our quality clinics in each destination:
San Jose:
The capital, San Jose, is a sprawling city but, stay centrally, and you'll have the pick of the bunch in terms of accommodation, dining-out, parks and museums. Most people tend to fly into San Jose's international airport, so you can always stay over in San Jose for a few days before heading off elsewhere. There are good connections from the City to the rest of the country, so this may be one way of visiting a good dental clinic, like Prisma Dental in San Jose, either when you've landed or when you're on your way home.
Alajuela:
Alajuela is in the Central Valley, and only 20 km (12 miles) north of San Jose. Central Valley attractions include national parks with the Irazu and Pas volcanoes, Cartago (Costa Rica's former capital city) and Orosi, where the oldest church in the country is located.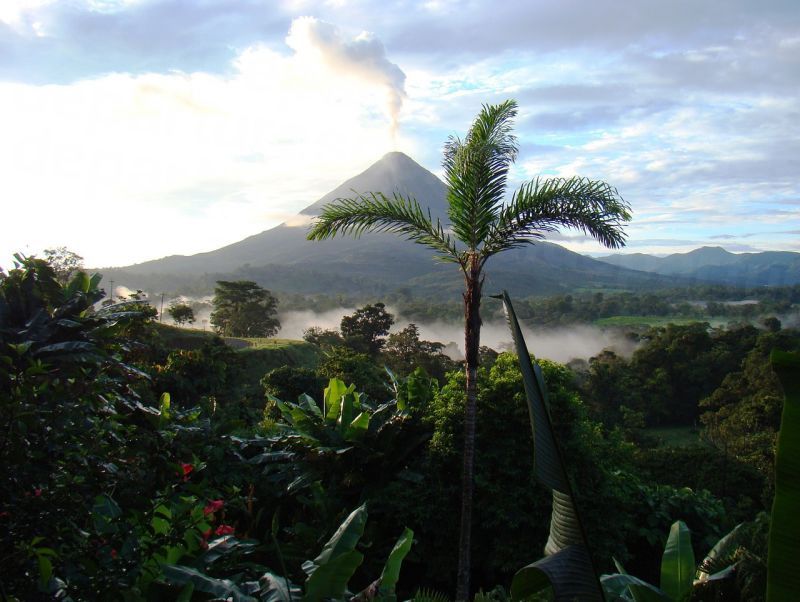 Alajuela itself makes a good base and is Costa Rica's second largest city. There's not a huge amount here to see in terms of tourist sites, although the red domed church, Central Park, the Juan Santamaria Cultural Historical Museum and the Central Market will certainly while away some hours. Check out Dental Cosmetics Costa Rica if you're in town.
Escazu:
Escazu is an upmarket suburb of San Jose, around 5 miles from downtown. It's a favourite of ex-pats and there are plenty of shopping and dining options, as well as an 18 hole golf course. Many people prefer to stay here rather than in San Jose itself, and there are things to explore around the area, which is generally secure and safe. One of the dental clinics we recommend in Escazu is DentaVac Dental Clinic.
Curridabat:
Curridabat is a modern city, but at its heart you'll find culture and history. The city is small and welcoming; the locals are friendly and there is lovely countryside around, including mountains and beaches. It's only a stone's throw from San Jose, but is a lovely alternative if you want city life, but at a much slower pace with some coastal scenery thrown in. The Jehova Rafa Medical Center is one of the top clinics to visit here.
Tamarindo:
Tamarindo is on Costa Rica's Pacific Coast in Guanacaste Province. It's a favourite haunt of surfers with the strong surf at Playa Langosta and Playa Tamarindo. Leatherback turtles nest on the Playa Grande Beach, which is part of the Las Baulas National Marine Park, and animals from monkeys to crocodiles are found along the mangrove-lined estuary of Tamarindo Wildlife Refuge. Take a trip to Dental Clinic OCI Tamarindo for your looking for top-quality dental crowns.
What is the Cost of Crowns in Costa Rica?
Check out the table below to compare crowns price in Costa Rica against domestic prices:
| | | | | | | |
| --- | --- | --- | --- | --- | --- | --- |
| | US $ | CAN $ | UK £ | EUR € | AUS $ | NZ $ |
| Crowns Cost – home | 1,300 | 1,700 | 1,000 | 1,200 | 1,700 | 1,800 |
| Crowns Cost – Costa Rica | 485 | 650 | 350 | 400 | 650 | 680 |
The Bottom Line
Check out one of our top 5 crowns dentists in Costa Rica to get good-quality dentistry and substantial savings. Find out more by contacting our Customer Care Team.