Because in Hungary, dental implants cost significantly less than in the UK, every year thousands of Brits flock to Budapest and Hungarian border towns for dental care. Budapest, Hungary's capital, welcomes the lion's share of tourists from the UK, while border towns such as Gyor and Mosonmagyarovar attract patients from nearby Austria and Germany.
Because there are so many Hungarian dental clinics to choose from, below are Dental Departure's five best facilities at this top dental destination, culled from our vetting process and verified patient reviews.
Top Clinics, Bottom Prices
In comparing dental implant prices Hungary and the UK offer, the average price of a dental implant in the UK is £3,000 (Ireland: €3,417). Compare this to the starting prices of implants at the five top clinics in Hungary: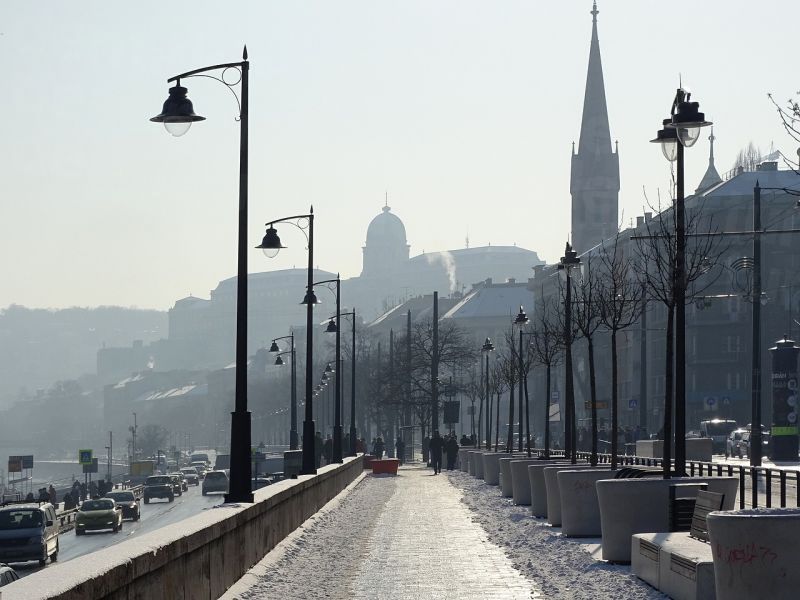 MDental Hungary
MDental is a state-of-the-art dental facility in downtown Budapest. The clinic provides ISO 9001:2008 audited dental services. You can easily reach this clinic as it is close to the Western Railway Station, near tourist attractions and amenities.
Batorfi Dental Implant
Founded in 1992, Batorfi has treated thousands of dental patients from all over the world. Specializing in implantology, the clinic has served up to 200 implants in a month for the past decade and a half. It is among the best-equipped dental clinics on the continent.
Fedasz Dental Clinic
Fedasz was established in 1995 in Pilisvörösvár, a Budapest suburb in a quiet neighborhood just 30 minutes from the city centre. As the staff resides in the clinic building, they are able to provide timely and quality dental services. The clinic offers 23 years' experience, competitive prices, full service warranty, and an onsite hotel.
HD Dental
This modern clinic in the border town of Mosonmagyaróvár caters mostly to dental travelers from Austria and Germany. The clinic offers airport pick-up and dropoff and hotel shuttles. A team of specialists offers a range of services from dental restoration, dental implants, fillings, dental surgery, periodontal treatment, cosmetic dentistry to oral hygiene and more.
Dr. Ovari & Dr Megyeri Dental
Located in central Hungary, this clinic is led by the husband-wife team of Dr. Renáta Megyeri and Dr. Óvári Péter. After providing top-notch dental work for over 15 years, the clinic enjoys an international reputation for implantology treatments and aesthetic dentistry.
Hungary–and particularly Budapest–is known as the dental capital of Europe, thanks in part to world-class clinics such as these. In addition to being well-trained and experienced, these dentists and staff speak English, so you may freely discuss your case at these clinics.
Pre-screened Clinics
Clinics such as those described above are added to our portal only after they pass through Dental Departure's rigorous screening process. We do the legwork so you do not have to. After all, you do not want to be in a foreign country hunting for the right clinic. We help you plan your appointment and travel from the comfort of your home.
Getting There
Give yourself the opportunity of saving big money in Hungary: dental implants here can save you up to 70%. During your recovery downtime, you can explore the cobbled streets, historic bridges and museums. The Baroque architecture is among the city's unique highlights, adding to the cityy's history and charm.
Although a landlocked city, Budapest is home to the Central Europe's largest biggest freshwater lake, Lake Balaton, a world mecca for seekers of hydrothermal healing waters.
The London flight to Budapest will cost you about £200. A three-star hotel will cost you around £50 (€57); a five-star, £158 (€180) per night.
You will need to travel to Hungary twice for the implants. On the first trip you will get the implants on a temporary plate. Then after four to six months, when the implants have integrated with your bone, you will make the second trip. The dentist will attach the permanent restorations and cement the crowns into the implants.
As you plan your dental trip to Hungary, dental implant reviews for the above clinics should be on your reading list. Our verified reviews from past patients help you better understand the clinic you are considering. We can also get you in touch with these patients upon request. Talking to them will give you an even better idea what it is like to visit the clinic in Hungary.
If you stick to the clinics listed on our site, you will visit a good dentist in Hungary. Dental implants need not be expensive. Book your appointment today online through Dental Departures.