Zagreb is the capital of Croatia that has a rich history, interesting culture, and scenic attractions. This vibrant city is surrounded with dental clinics offering the best dental restorations and top Orthodontics. Zagreb dental clinics provide superb dental service at reasonable prices. Read on and know more about this.
Dental Clinic Ksaver is a leading clinic in Zagreb that was established in 1979, offering the highest quality of service. This clinic is verified by Dental Departures with ackground checks that are carried out to give international patients the best care. It offers the following:
International Certification
Dental Clinic Ksaver is certified by the International Organization for Standardization (ISO). This certification means that it complies with global standards. It also adheres to the strictest sterilization processes.
Advanced Dental Treatment
The clinic offers a wide range of treatments such as Orthodontics, Endodontics (root canal therapy), Prosthodontics (teeth replacement), Periodontics (gums), Children's Dentistry, Oral Surgery, Cosmetic Dentistry, and more! It offers advanced techniques in dentistry. For example, it uses various Orthodontic treatments such as conventional, ceramic, and self-ligating braces to straighten the teeth of children and adults. For Root Canals, the dentists use mechanical endodontic treatment that is more efficient and faster.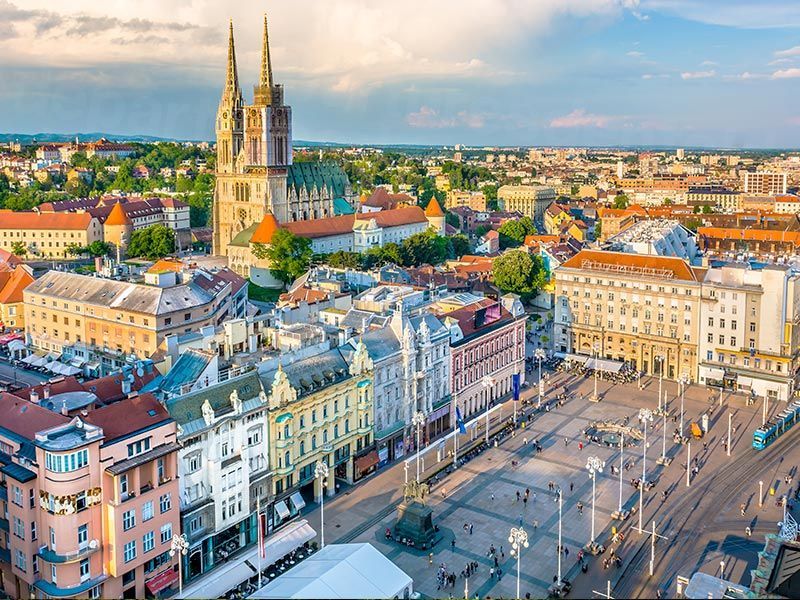 The clinic solves a myriad of dental issues such as tooth decay, gum disease, and damaged teeth by using various options. The type of restorative treatment depends on the severity of the problem and the required dental work. Dental restorations include crowns, bridges, dentures, and oral surgery. The clinic also provides treatment for temporomandibular joint disorder (TMJ or TMD) using splints.
Well-experienced Dental Team
The dental team consists of highly trained dentists. They continue to keep themselves updated with the current trends in dentistry by taking dental courses and attend regular training programs. The dentists are members of local and international institutions. They perform a comprehensive examination as well as review the oral and medical status of each patient. After the evaluation, the dentist will discuss the process and recommend the right treatment for the patient. Feel free to discuss your concerns because the dentist can create a customized treatment plan based on your needs. They recommend painless dentistry to help patients overcome fear.
The clinic has a relaxing environment complete with the latest technology in dentistry. It uses digital x-rays and lasers in providing accurate diagnoses and effective treatment for the patients.
The cost of treatment in Zagreb is affordable compared to other countries. The price varies depending on the number of teeth, the type of material you choose, and other factors.
Top Orthodontics: Zagreb's dental clinic
Dental Clinic Ksaver is an internationally certified clinic that has a team of specialists providing advanced treatment in a modern environment. It provides solutions to various dental issues. Checkout this clinic on your next visit to Zagreb.
For an appointment with the top clinic in Zagreb, please feel free to contact Dental Departures by phone, email, or online chat