What are dental veneers?
Dental veneers are thin shells that cover the front surface of the teeth to improve the color, shape, size, and length of your pearly whites. Veneers solve various issues such as chips, cracks, discoloration, and misalignment. The customized thin shells are made from composites, porcelain, ceramic, and zirconia. Want to know the right material suitable for you? Sit down for a consultation with the dentist to know the best option for you.
During the consultation, the dentist in Puerto Vallarta will perform a comprehensive examination including an assessment of your dental and medical condition. The dentist will also determine the best material based on your needs and preferences. Before shaping your teeth to make room for your veneers, the dentist will recommend if you need a local anesthetic. Your dentist will make models of your teeth and process these in the laboratory. Once the veneers are available, they will be fitted before bonding them to your teeth. Take care of your veneers and continue with your daily oral hygiene to achieve optimum health. Your dentist will also give you instructions on how to maintain your dental veneers.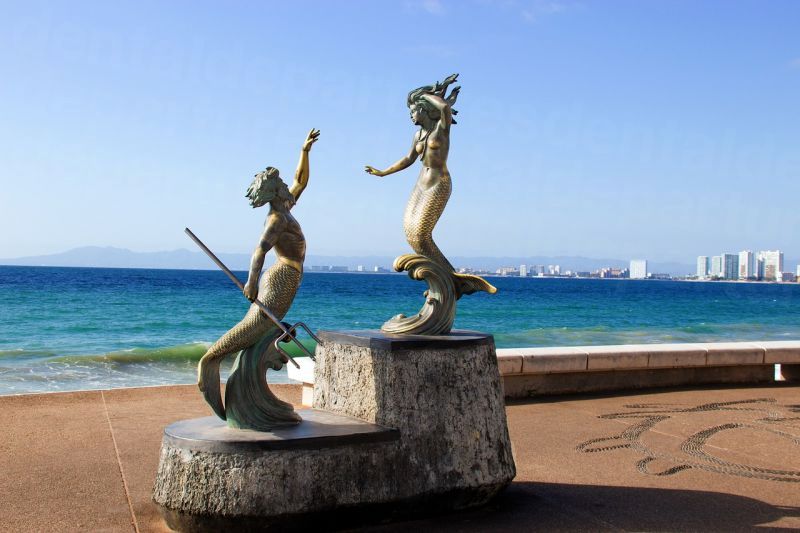 What are the top clinics in Puerto Vallarta?
The top clinics in Puerto Vallarta are Odontoklinik, PV Smile, Integral Dental Service -Dra. Lety Armas - Puerto Vallarta , Smile Vallarta , and International Dental Center PV . These clinics provide exceptional service that covers Preventive Care to specialized treatments such as Cosmetic Dentistry, Smile Design, Oral Surgery, Gum Treatment, and Full Mouth Rehabilitation.
The facilities are fully equipped with the latest technology in dentistry such as intraoral sensor, digital x-rays, intraoral scanner, and lasers designed to give you a comfortable treatment. They also recommend Sedation Dentistry to help patients overcome their fears. Strict sterilization procedures are also practiced in the facilities.
How's the quality of care?
The dental professionals in Puerto Vallarta assist international patients. They create a relaxing environment to make the patients at ease during the procedure. The dentists handling the procedures are well experienced in improving smiles. Feel free to discuss your concern to the dentist. An individualized treatment plan can be prepared to suit your needs.
How much is the cost of veneers in Puerto Vallarta?
The cost of dental veneers in Vallarta is affordable compared to US, Canada, and UK. Here's a table showing the estimated price of veneers in Puerto Vallarta.
| | | | |
| --- | --- | --- | --- |
| | Price in the US | Price in Canada | Price in the UK |
| Puerto Vallarta | USD $750 | CAD $1,012 | GBP 586 |
| Other countries | USD $1,400 | CAD $1,890 | GBP1,093 |
Renew your smile with dental veneers. Puerto Vallarta clinics offer low-priced treatments compared to your home country. Find the top clinic in Puerto Vallarta with the help of Dental Departures. Call, email, or chat with our Customer Service Staff to book an appointment.