Istanbul is the cultural and financial hub of Turkey filled with historical sites, restaurants, including dental clinics offering affordable treatment. Visitors can get orthodontic treatment as well as dental restorations while in the country. Read on and know more about the top clinics for Orthodontics in Istanbul, Turkey.
Top Orthodontics: Istanbul's Dental Care
Istanbul has a number of dental clinics providing outstanding services at affordable prices. The cost of treatment is lower compared to Australia, New Zealand, and the UK. They help patients achieve healthy, straight teeth. The top clinics in Istanbul listed by Dental Departures are:
Clinique Dent Beaute is located near 5-star hotels, restaurants, and shopping center. It offers international patients free shuttle service to/and from the hotel/airport and the clinic. The clinic is certified by the Joint Commission International (JCI) and the International Organization for Standardization (ISO). It has a group of specialists in Aesthetic Dentistry, Oral Surgery, and Dental Implants. The dentists are well trained and experienced in restoring patients' teeth.
Tanfer Clinic is situated in Istanbul offering a complete range of treatment for kids and adults. Services include gum treatment, oral surgery, prosthodontics, and cosmetic dentistry. It helps patients achieve healthy, well-aligned teeth. The specialists performing the procedures are certified by international organizations. Top quality materials are used in restoring patients' teeth.
Dentram Dental Clinic is certified by the International Organization for Standardization (ISO). It has a modern facility complete with an in-house laboratory that process fast and effective dental restorations. The dental team is composed of specialists in Orthodontics, Oral Surgery, Gum Treatment, Root Canal Treatment, and Cosmetic Dentistry. Some of them have been practicing for more than 30 years. They provide a relaxing environment to help patients feel at ease during the procedure. The clinic also offers dental warranties.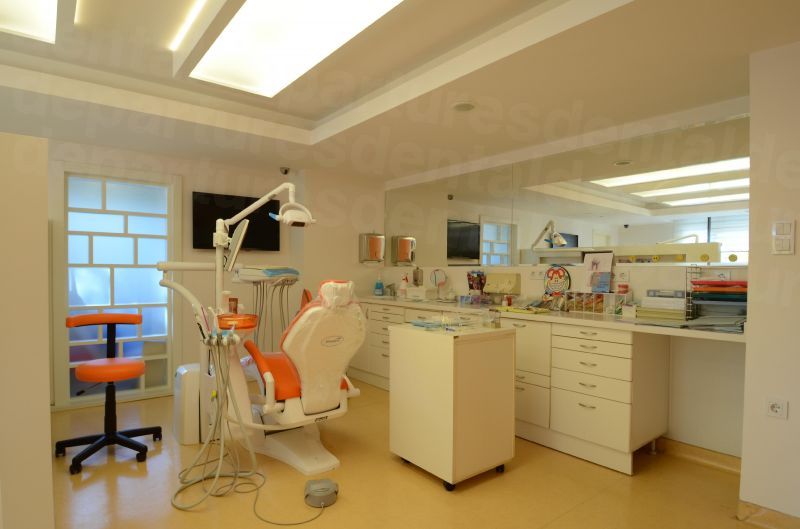 Turkey Dental Tourism clinic offers high-quality treatment at an affordable price. Services include Orthodontics, gum care, oral surgery, and prosthodontics. The clinic adheres to European standards to give the best patient care. It has a group of specialists composed of Orthodontists, Oral Surgeons, and Prosthodontists that provide advanced treatment. The specialists have extensive experience in various procedures to help patients achieve healthy, and beautiful teeth.
Enucuz Implant dental clinic offers superb dental care in a modern and comfortable environment. The clinic is dedicated in providing patients with the best treatment. It specializes in dental implants and offers other restorative treatments using advanced technology. The dentists are certified by the World Dental Federation and International Congress for Oral Implantologists (ICOI).
Top Orthodontics: Istanbul's Dental Team
The dentists and staff members provide exceptional care and help patients experience a pleasant stay in their office. They prepare a treatment plan based on the patients' needs and budget. The dental team speaks English and assists patients from overseas.
Find a clinic in Turkey that offers Orthodontics and other restorative treatments. Contact Dental Departures to book an appointment with the top dental clinic in Turkey