Istanbul is the cultural and financial hub of Turkey filled with historical sites, parks, vibrant markets, mouth-watering restaurants and an exciting nightlife scene after dark.
As well as being an alluring spot for a holiday (or at least a long weekend away), the city now also attracts thousands of dental tourists thanks to its affordable prices coupled with high standards of care.
Our verified partner clinics in the city offer inexpensive orthodontic treatment, as well as dental restorations to keep your oral health in tip-top shape. Read on to discover some of the best clinics for orthodontics in Istanbul, Turkey.
Top Orthodontic Clinics in Istanbul
Istanbul has a growing number of dental clinics providing the same standards one would expect back home, just for a much lower price. Orthodontics involves the correction of crooked, misaligned or overcrowded teeth, and impressive results can be achieved through the use of clear or metal braces, often combined with extractions.
The following clinics have all been verified by Dental Departures and offer tailor-made orthodontic plans to both local and international patients visiting Istanbul.
Clinique Dent Beaute is located near 5-star hotels, restaurants, and shopping centres. It offers international patients free shuttle service to/and from the hotel/airport and the clinic. The clinic is certified by the Joint Commission International (JCI) and the International Organization for Standardization (ISO). It has a group of specialists in aesthetic dentistry, oral surgery, and dental implants.


Tanfer Clinic is situated in Istanbul offering a complete range of treatment for kids and adults. Services include gum treatment, oral surgery, prosthodontics, and cosmetic dentistry. It helps patients achieve healthy, well-aligned teeth. The specialists performing the procedures are certified by international organizations. Top-quality materials are used in restoring patients' teeth.


Dentram Dental Clinic is another facility in Istanbul certified by the International Organization for Standardization (ISO). It has a modern facility complete with an in-house laboratory that processes fast and effective dental restorations. The dental team is composed of specialists in orthodontics, oral surgery, gum treatment, root canal therapy, and cosmetic dentistry. Some of them have been practising for more than 30 years. They provide a relaxing environment to help patients feel at ease during the procedure. The clinic also offers dental warranties.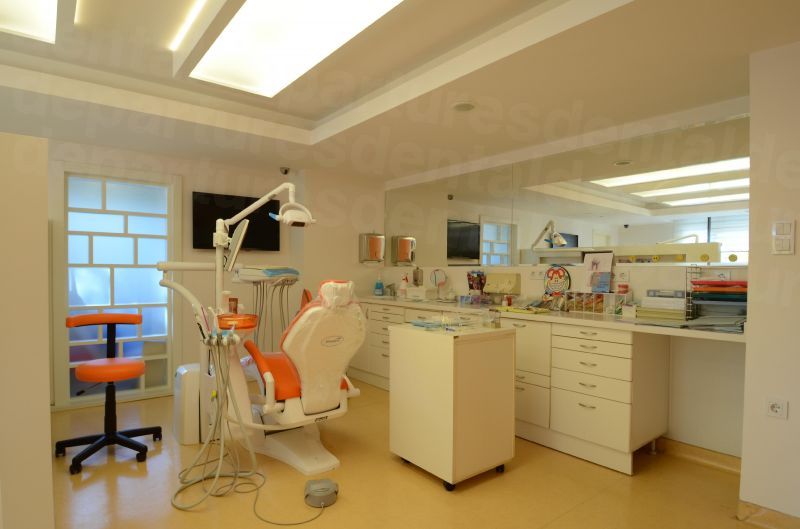 Turkey Dental Tourism clinic offers high-quality treatment at an affordable price. Services include orthodontics, gum care, oral surgery, and prosthodontics. The clinic adheres to European standards to give the best patient care. It has a group of specialists composed of orthodontists, oral surgeons, and prosthodontists that provide advanced treatment. The specialists have extensive experience in various procedures to help their patients achieve healthy, and beautiful teeth.
Booking Treatment in Istanbul with Dental Departures
Our partner dentists in Istanbul are able to prepare effective treatment plans based on your individual needs and budget. Professionals in the city are able to speak English and can assist patients from overseas with other aspects of their trip, such as private transportation to and from the clinic/airport.
Find a dentist in Istanbul, Turkey that offers inexpensive orthodontic and other restorative treatments by looking through our lists of verified dental clinics in Turkey. Use our site to book, or get in touch with our Customer Care Team to secure the best prices online.
Sources:
Top 15 Things to Do in Istanbul. The Istanbul Insider. Website accessed: 19 October 2020. https://theistanbulinsider.com/top-15-things-to-do-in-istanbul/
What Is Orthodontics? Colgate. 2020. https://www.colgate.com/en-sa/oral-health/life-stages/teen-oral-care/what-is-orthodontics
JCI-Accredited Organizations. Website accessed: 19 October 2020. https://www.jointcommissioninternational.org/about-jci/accredited-organizations/