The natural beauty of Koh Samui in Thailand brings many tourists from different parts of the world. This beautiful island is surrounded with dental clinics offering Orthodontics and other specialized treatment. Learn more about orthodontics and the clinics offering this treatment.
Top Orthodontics: Koh Samui 's Dental Clinics
Malocclusion is a misalignment of the teeth. There are different types of teeth malocclusions such as crowding, overbite, under bite, cross bite, and open bite. Malocclusion is caused by genetics, habits such as thumb sucking, impacted, or abnormally shaped teeth, injury, and other factors.
This dental problem is detected by your dentist during oral examination. Diagnostic tests such as x-rays are used to assess your oral health condition. Your dentist will refer you to a specialist in Orthodontics, a field of dentistry that focuses on the proper alignment of teeth. The common orthodontic treatments are braces, removal of one or more teeth, restoration of irregular teeth and surgery. The dentist also recommends children and adults to wear mouth guards or night guards to prevent mouth injury.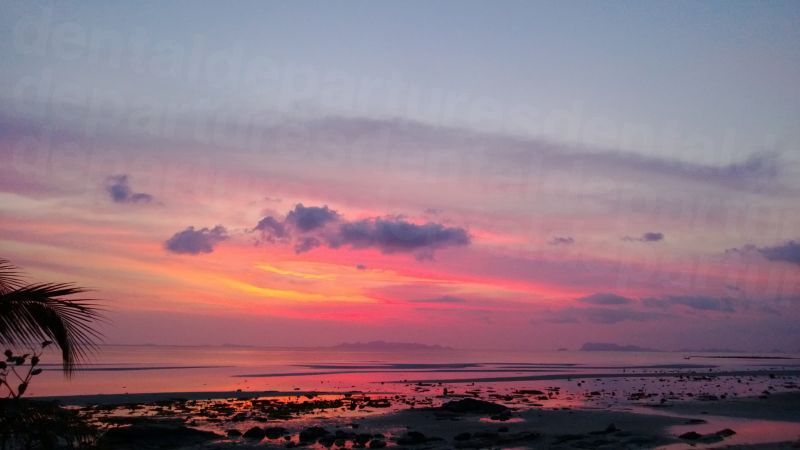 Clinics in Koh Samui offer General Dentistry and other specialized treatment such as Restorative Dentistry, Gum Care, Root Canal Treatment, and Oral Surgery. The clinics listed by Dental Departures are screened to give you the best care. Background checks such as on-site visits, verification of the dentists' qualifications, and validation of professional memberships are carried out. The list of verified clinics includes the following:
Chaweng Dental Care offers high quality and comfortable treatment that complies with strict sterilization standards. It uses modern techniques in dentistry like digital panoramic x-ray and lasers that provides effective treatment. The clinic is staffed with certified dentists who help patients achieve optimum health.
Smiles @ Lamai Dental Clinic provides outstanding dental service to local and international patients. The clinic offers preventive care and restorative treatment designed to improve patients' smiles.
Beauty Smile Dental Clinic - Lamai Beach offers the best treatment, the latest technology, and a team of internationally trained dentists. It addedBeauty Smile Dental Clinic Chaweng 2 Branch and Beauty Smile Dental Clinic Chaweng 3 Branch to its business to serve many patients. It has modern equipment that improves and restores patients' teeth. The dentists provide an individualized treatment plan and recommend solution that suits patients' needs.
Top Orthodontics: Koh Samui 's Dental Team
The dentists in Koh Samui are well trained and experienced in various procedures. They are supported with friendly and caring dental staffs that are trained in assisting patients from overseas. They provide a relaxing environment to make patients at ease during treatment. Feel free to discuss your concerns because they provide a personalized treatment plan based on your budget and preference. Additionally, they offer dental tourism where they assist patients with treatment as well as with travel.
Find a dental clinic in Koh Samui with the help of Dental Departures. For an appointment, get in touch with our Customer Service Team.