We recommend that you visit these top dental clinics in Colombia for all on 4 and all on 6 if you are looking for clinics that offer affordable, good-quality procedures. Colombia is just one of the many countries out there that international dental patients can take advantage of for a great holiday, alongside excellent, low-cost dental care.
So what exactly 'All on 4' and 'All on 6'? Essentially, they are teeth restorations whereby a whole arch of teeth (either upper or lower) are replaced with 4 or 6 implants - hence all on 4 or all on 6 . A dental bridge consisting of an arch of false teeth is then attached permanently to the implants. The procedure may be more suitable for patients with bone loss who cannot have traditional implants without having to undergo a bone graft.
The procedure is fairly expensive in many Western nations, but is considerably less in Central and South-American countries. So, how much is saved on a procedure in Columbia? We compiled the following comparison to answer this very important question.
PROCEDURE

US$

NZD$

AUD$

COMPARISON

ALL ON 4

$25,000.00

$ 35,500.00

$ 32,000.00

INTERNATIONAL

$11,948.00

$ 16,342.00

$ 15,043.00

COLUMBIA

47.80%

46.00%

47.00%

% PATIENTS PAY

ALL ON 6

$28,000.00

$ 38,706.00

$ 36,000.00

INTERNATIONAL

$12,948.00

$ 17,710.00

$ 16,295.00

COLUMBIA

46.20%

45.80%

45.30%

% PATIENTS PAY
If you find yourself having a hard time planning your treatment overseas, we can definitely help you out, here at Dental Departures. Any inquiries that might have during the trip, we can definitely answer them for you. In addition, we also have the following services that we gladly offer to international patients. Services such as our:
We can also guarantee that the list of clinics that we have in Dental Departures are always up-to-date and verified.
1. Dentica by Cristina Suaza : The clinic offer treatments from general dentistry to specialist dentistry. They designed their services to cater to any member of the family.
2. Centro Odontologico Pinares : Patients who visit the clinic are offered much more than just dental care services; they are also offered with services that include pre-travel consultations to post treatments.
3. Julio Oliver Gonzalez : The clinic is dedicated to providing patients with only the highest level of quality services in order to get the patient's desired results. International patients can enjoy their very affordable services while visiting scenic vistas of Cartagena.
4. Natural Design : The clinic's chief dental surgeon is Dr. Anibal Bolanos Bravo, who is a member of the Colombian Association of Oral and Maxillofacial Surgery and an expert in dental implants.
5. Oralimagen : The clinic provides procedures performed by specialists that are highly qualified to perform an extensive list of dental care services to patients. They use their state-of-the-art dental technology in order to provide fast and accurate results.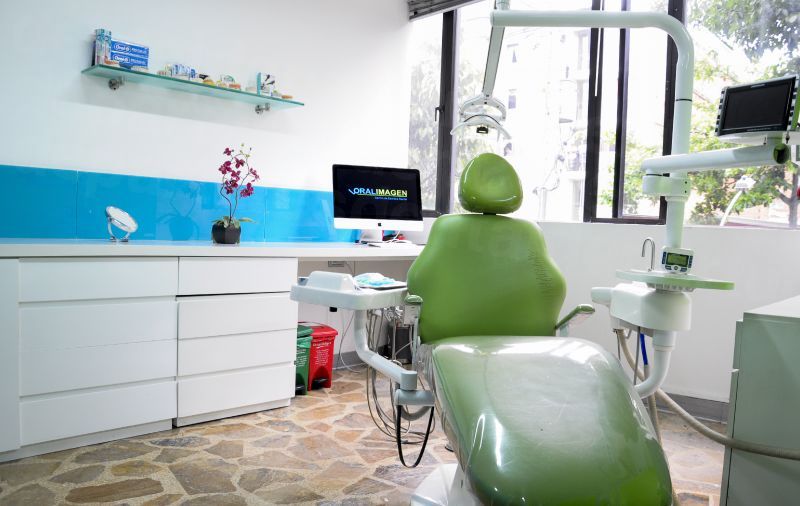 So, if you happen to be in Colombia, make sure to visit these top dental clinics in Colombia for All on 5 or All on 6, because they can most definitely help you have the smile that you have always wanted at a very reasonable price. Leave the country looking like the new you!