Are you seeking a great tooth cleaning price? Koh Samui is a perfect place for a tropical holiday, but don't forget that it is also an excellent dental destination.
What Does The Best Price Mean?
The best price isn't always the cheapest because often if you pay less, then the standard may suffer. You defiantly don't want to take shortcuts on the quality when it comes to dentistry. That's why the "best" price is the lowest price you can find for high-quality treatment. You won't want your dentist to just go through the motions of cleaning your teeth, without doing a comprehensive job.
What Should You Expect To Pay For Quality Teeth Cleaning?
Taking that into consideration, here is what you should expect to pay for quality teeth cleaning, at a modern and professional dental clinic.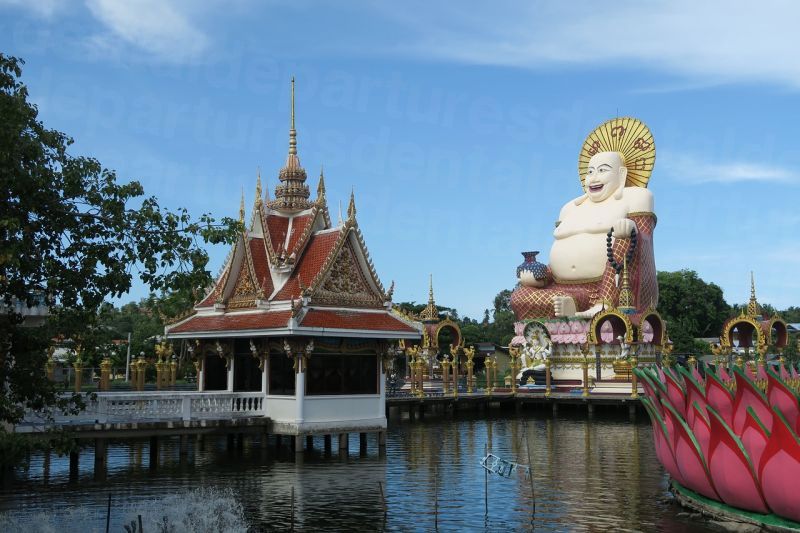 | | | | |
| --- | --- | --- | --- |
| | Price in Australia (AUD) | Price in Koh Samui (AUD) | Savings (AUD) |
| Teeth Cleaning | $170 | $40 | $130 |
| | | | |
| --- | --- | --- | --- |
| | Price in New Zealand (NZD) | Price in Koh Samui (NZD) | Savings (NZD) |
| Teeth Cleaning | $185 | $45 | $140 |
This is a handy saving, so while you're enjoying your tropical holiday, why not take the time to pop into a clinic.
The Best Clinics For The Best Prices
You will want to visit a western style dental clinic, where the staff speak English. Clinics that meet these requirements, and offer the best prices, are covered in detail below.
First up is the Smiles@Lamai Dental Clinic . This facility is run by Dr.Kim, who is a fully qualified and board-certified dentist. The clinic offers teeth cleaning as well as a range of other services. To find out more have a read of one of the clinic's tooth cleaning reviews. Koh Samui's patients have written some great ones.
Another good option is the Beauty Smile Dental Clinic (Lamai Beach Branch). This is another modern clinic with an excellent dental team. You will find they offer a range of professional services including comprehensive teeth cleaning.
Depending on where you're staying, you may also want to consider the Beauty Smile Dental Clinic Chaweng 2 Branch or one of the companies other branches (there are four on Koh Samui). These all offer teeth cleaning and a range of other dental services. Of course, they are all modern and staffed by excellent dentists. To save travel time just pick the nearest branch to your hotel.
Remember, all these clinics have been verified by us (Dental Departures). This means they have passed our comprehensive range of assessments, are highly-suitable for western patients, and meet international dentistry standards. And, of course, they all offer the best prices for tooth cleaning.
Conclusion
It's worth taking advantage of the low tooth cleaning price. Koh Samui will allow you to have a relaxing holiday and get a thorough and professional tooth cleaning. So take a look at our clinics and make sure you slot a visit into your schedule