If you search the web and type "where to find inexpensive dental implants in Agua Prieta?" make sure that you verify the source of information. Dental Departures can help you find an oral health care provider in Agua Prieta that offers treatments at lower prices.
Here are two dental clinics in Agua Prieta that are screened in terms of their facilities, services, and dentists' qualifications. Both clinics offer dental tourism – assisting patients with treatments and travel. They also offer free shuttle service from the border. Get in touch with their staff to arrange for someone to pick you up at the border.
Dental Artistic is located in Esquina Agua Prieta, Sonora offering superior oral care in a comfortable and clean environment. The clinic is headed by a dentist who specializes in Cosmetic Dentistry. He is a member of the American Dental Association. The primary goal of the clinic is to help patients experience a pleasant stay in the clinic. It uses modern technology in dentistry, such as lasers, Audiovisual Diagnostic Tools, and Computerized Dispensing Anesthesia. The clinic offers Cosmetic Dentistry, Periodontics, Orthodontics, Oral Surgery, and Children's Dentistry.
The dentist restores teeth with dental implants, which are substitute tooth roots inserted into the jaw capped with crowns or bridges. Consult the dentist if you're interested in replacing your missing teeth with implants. A complete examination will be taken. Part of the evaluation is the review of your dental and medical condition. You need to have strong bones and healthy gums to hold the implants. The dentist will explain to you the details of the treatment. A customized treatment plan can be prepared for patients from overseas. Your budget and schedule will be considered in the treatment planning.
Cosmetica Dental is situated in Calle 6 Ave. 9 Agua Prieta, Sonora. The clinic offers Cosmetic Dentistry, Periodontics, Oral Surgery, Orthodontics, Root Canal Treatment, and General Dentistry. Advanced treatments such as dental implants, laser teeth whitening, and crowns are used in restoring patients' teeth. It uses the latest anesthetic system, lasers, and other hi-tech equipment to help patients relaxed during treatment. The clinic is managed by a dentist who has a vast experience in various procedures. He works with the head dentist of Dental Artistic in serving the patients.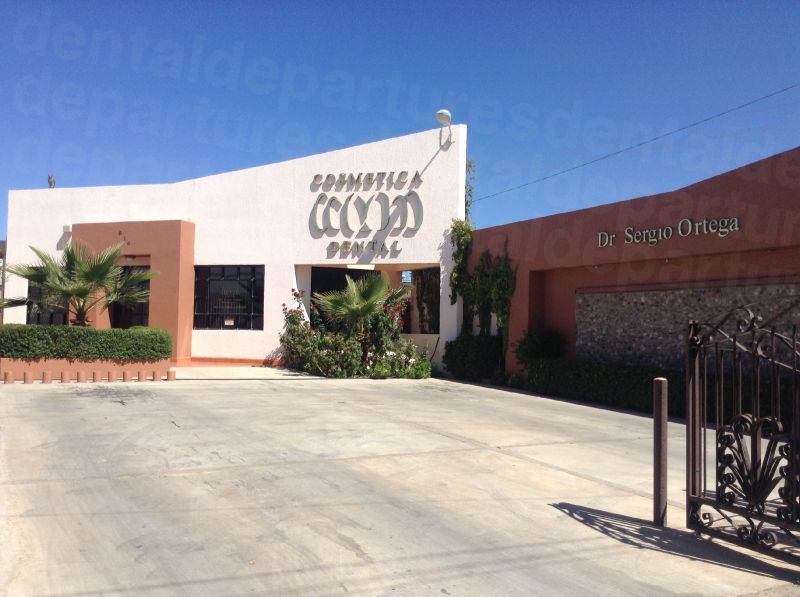 Inexpensive Dental Implants
Clinics in Agua Prieta offer inexpensive dental implants. Treatment price is lower than the US, Canada, and UK. Here's the estimated price of dental implants in Agua Prieta compared to other countries.
Dental Implants

USA

CAD

UK

Price in Agua Prieta

USD $1,250

CAD $1,687

GBP 976

Price in other countries

USD $3,900

CAD $5,264

GBP 3,045
The price quoted above is for Titanium Dental Implants with abutment and standard crown. Talk to the dentist about the type of material for your implants.
The answer for your query on "where to find inexpensive dental implants in Agua Prieta?" is right here. Browse the clinic profiles. For an appointment, contact our Customer Service Team.