When the cold rises at home, and the sun irresistibly shines elsewhere, it's the perfect time for snowbirds to go to Tijuana and avail of affordable dental care, like a complete mouth makeover.
In Tijuana, the warmth and sunshine will be a comfort from the freezing winter, and during these times, a dental holiday is obligatory to go along with the sunshine, and the cheap accommodation in Tijuana.
The complete mouth makeover in Tijuana is an opportunity no one should let pass. Why, you ask? Read on to find out!
The popular complete mouth makeover in Tijuana
You must wonder just what it is about this complete mouth makeover in Tijuana that has everyone booking an appointment, and bustling their way down the Mexican city.
A complete mouth makeover is a set of dental procedures to enhance dental health, as well as dental aesthetics and function.
It is an all-around solution, as it ranges from simple teeth cleanings and whitenings to much more complex procedures, like zygomatic implants or full-arch restoration treatment. What makes it incredible is its overall affordability.
Here's a look at the prices dentists in Tijuana charge for procedures that could be included in a complete mouth makeover, compared to international prices:
PROCEDURE

USD$

CAN$

COMPARISON

All-on-4® treatment concept

$20,533.00

$26,111.00

INTERNATIONAL

$9,950.00

$12,653.00

TIJUANA

Dental Crowns

$1,600.00

$2,035.00

INTERNATIONAL

$475.00

$604.00

TIJUANA

Dental Fillings

$201.00

$256.00

INTERNATIONAL

$65.00

$83.00

TIJUANA

Dental Implants

$3,850.00

$4,896.00

INTERNATIONAL

$700.00

$890.00

TIJUANA

Veneers

$1,871.00

$2,379.00

INTERNATIONAL

$500.00

$636.00

TIJUANA

Root Canal

$1,150.00

$1,462.00

INTERNATIONAL

$250.00

$318.00

TIJUANA

Teeth Whitening

$496.00

$631.00

INTERNATIONAL

$220.00

$280.00

TIJUANA
[Please note that these are estimates at the time of writing.]
The number of procedures that are done — like cleaning, extractions or even a root canal —stack up during a complete mouth makeover. If it was situated elsewhere (like your cold, overpriced hometowns) it would cost you thousands, but in Tijuana, the thousands you would otherwise spend may well be the sum of your savings.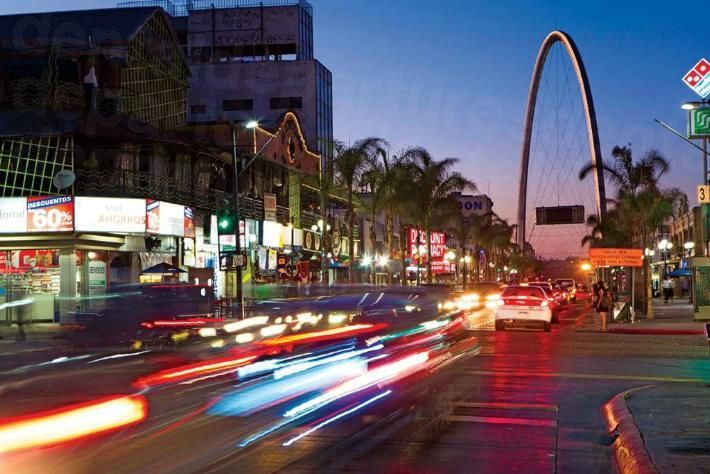 The warm and sunny haven in Tijuana for snowbirds
Besides the astonishing affordability of the complete mouth makeover price, Tijuana offers a lot more for your holiday. The city is an art and design capital, with contemporary Mexican artworks centred at the La Caja gallery. You'll be able to see majestic murals and superior architecture all across the city.
You can relax at night on rooftop bars, drinking popular Mexican beer, or walk around Gastro Park where you can eat a diverse array of authentic Mexican food to fill your cravings. You can even have a taste of the original Caesar salad made of romaine hearts, egg yolks, anchovies, and lemon juice — which originated and invented right in the city of Tijuana.
Find some of the top things to do in Tijuana here.
Dental Departures recommended clinics for a complete mouth makeover
Not all clinics in Tijuana offer security, top-class service and high-quality dental procedures for a complete mouth makeover. Fortunately, you have the Dental Departures team to recommend you excellent dental clinics in Tijuana that you can trust:
The Bottom Line
So, are you ready to come down to Tijuana for the warmth, the beer, food, people and the affordable complete mouth makeover? In Tijuana, you'll feel no cold — only the warmth of the sun, the people, and the Dental Departures team. So, come and book with us now!
Sources:
18 Incredible Things To Do In Tijuana, Mexico. Jack and Gab Explore. 18 October 2018. https://jackandgabexplore.com/18-incredible-things-to-do-in-tijuana-mexico/
Smile Makeover: Reinvent Your Smile. Consumer Guide to Dentistry. Website accessed: 19 April 2021. https://www.yourdentistryguide.com/smile-makeover/