Last fact-checked: 25 January 2021
Replace your teeth or dentures for up to 70% less with the All-on-4® treatment concept in Medellin, Colombia.
Provided exclusively by Nobel Biocare, this mouth restoration procedure uses just four dental implants to hold a complete arch of teeth, providing a secure and stable replacement that won't slip or fall out.
The price in North America may be prohibitive; however, undergoing the same treatment for around a third of the price in Colombia presents a much more affordable proposition that's seriously worth contemplating.
What Is the All-on-4® Treatment Concept?
If you're looking for a permanent way to completely renovate your smile while restoring 90% of its function, this innovative procedure may be for you.
Unlike traditional implant-based restorations, the All-on-4® treatment concept can be carried out on patients who have suffered bone loss. This is thanks to the unique placement of longer titanium posts, meaning those with less jawbone to work with may still be suitable candidates—without having to undergo a bone graft.
In addition, patients can have any remaining teeth extracted, implants inserted and a temporary fixed bridge attached all during the same session of surgery time—which is why it's sometimes referred to as "same day teeth".
It should be noted, however, that the entire course of treatment is not this quick; patients first must undergo a series of tests and evaluations in Medellin before surgery. Then, after the procedure, you can return home and wait for the implants to properly fuse with the jawbone (while wearing a temporary fixed denture) before returning to Colombia at least six months later for the final restoration phase, where the final arch of teeth is attached.
The All-on-4® treatment concept was pioneered almost two decades ago by Portuguese implantologist Dr. Paulo Malo, and is now carried out around the world with a 95% satisfaction rate.
Summarized Treatment Steps
Careful planning is the key to success with this treatment. Although the actual procedure is carried out in just one session, you will need to factor in two trips to Colombia that may involve several visits to your dentist.
The main phases of the All-on-4® treatment concept are summarized as follows:
1: Consultation & Assessment
Once you've booked your appointment through Dental Departures, we can help you get a head start by emailing digital x-rays that you have had taken at home to your chosen dentist in Medellin. They will then be able to provide an initial assessment as to whether you are likely to be suitable. Your dentist will be able to see how much bone is viable, so it is important to have up-to-date x-rays. If you are deemed suitable, then you can start planning your trip.
Once you have arrived in Medellin, you will visit the dentist for an in-depth consultation and examination. Further x-rays and scans will be taken, partly to aid diagnosis but also these will serve as a template for the treatment planning; the dentist needs to know exactly where the implants will be placed. Impressions of your mouth will be taken and sent to the laboratory where your new teeth are made. This way, the temporary denture will be ready on the day of your procedure place once your implants have been placed.
2: Day of Surgery
The surgery typically takes two hours per jaw; several factors, such as how many teeth are to be extracted, may increase the time.
It can be carried out under local anesthetic with semi-conscious IV sedation, while some facilities may offer general anesthesia.
Once the anesthetic has been administered, the dentist will remove any remaining teeth before making small incisions in the gum at the points where the implants are inserted.
Once all four implants are in position, specialized abutments and coping cylinders are attached. These hold the immediate denture securely in place, which is subsequently sculpted around the palate area to form a fixed bridge.
3. Healing Phase
After a few days' rest in Medellin, patients are able to head back home with their new temporary teeth. The dentist will give instructions as to how to take care of the fixed bridge, as the gums will be sore and need time to heal.
Patients are normally advised to stick to a diet of semi-solid and soft foods for around three to four months, allowing the implants to osseointegrate with the jawbone.
4. Final Restoration Phase
After four to six months, patients head back to Colombia for a second time to have their temporary bridge replaced with a final prosthesis. This special device holds a full arch of porcelain or composite ceramic crowns cemented to the framework.
While this process does not require additional surgery, further tests and impressions may need to be carried out before the final arch of teeth can be screwed onto the implants.
Why Should I Choose Medellin for the All-on-4® Treatment Concept?
One of the advantages of being a dental tourist is the vacation aspect of your trip. If you love traveling and seeing new parts of the world, then we're sure Medellin will be a city you'd like to see.
After years of bad press due to political instability, coupled with an all-too-well documented drug war, Medellin is now a much-transformed city—dubbed hip and happening by the travel industry.
If you plan to stay in town, you'll find plenty of interesting museums, historical buildings, several excellent parks (which you can read about in more detail further down) and a buzzing nightlife scene.
To make the most of some of the region's best countryside, which surrounds in all directions, we suggest mountain biking, ATV rides, hiking tours and, if you're brave enough, paragliding!
Quality of Dental Care in Colombia
You will find high-quality, modern facilities dotted around the city, all of which are equipped with state-of-the-art technologies, like 3D/CT scanning, digital x-rays and CAD/CAM (computer-aided design/computer-aided manufacture).
Although Spanish is the country's main language, our listed clinics have English-speaking dentists and staff accustomed to serving the international patient, so you needn't worry about potential communication problems.
Some of the top dental clinics in Medellin include:
Finally, the low prices are one of the major reasons for getting your full mouth restoration in Medellin—and Dental Departures guarantee the lowest.
What Is the Cost of Treatment in Medellin?
It is possible to save well over $10,000 on full mouth rehabilitation in Medellin compared with dentists in your home country, as shown below:
| | | | | | |
| --- | --- | --- | --- | --- | --- |
| | US $ | CAN $ | UK £ | EURO € | AUS $ |
| Cost – at home | 20,000 | 26,500 | 15,500 | 17,400 | 27,700 |
| Cost – Medellin | 7,700 | 10,200 | 6,000 | 6,700 | 10,700 |
[Note: these are estimated prices calculated at the time of writing. Please see our clinic listings for up-to-date prices.]

Visiting Medellin as a Dental Tourist
The beauty of the All-on-4® treatment concept is that the surgical phase can be completed in just one session. Save from a few trips to the dentist before and after the procedure, you should have plenty of time to experience a lot of what Medellin has to offer.
Many people experience little in the way of downtime after their procedure. Some bruising or swelling may be evident and you will need to avoid eating hard food, particularly in the days and weeks afterward. It is also worth bearing in mind this is a surgical procedure that uses an anesthetic, so best to take it easy and not get involved in high-adrenaline activities too soon after your surgery. Or, better yet, plan any strenuous activities prior to your treatment.
Medellin has plenty to explore in the city. Museums are plentiful, including the Antioquia Museum which houses works by local artists Fernando Botero and Pedro Nel Gomez; the interactive Water Museum in the Barefoot Park; the San Pedro Cemetery Museum which hosts concerts, theatre and other shows; and the Memory House Museum, a somber and reflective collection of the violence that marred Colombia for more than half a century.
The mild climate in Medellin affords pleasant weather for getting out and about in the city's parks, including the Barefoot Park which encourages you to stimulate your feet by walking around shoeless; the Parque El Salado which has walking trails, a creek, ponds and zip-lining; the Botanical Gardens where you'll find iguanas wandering around; and Parque Arvi, an ecological nature reserve with trails and great views from the cable cars.
Medellin offers some interesting neighborhoods to check out, including upmarket El Poblado with its high-end shopping and eclectic nightlife; El Centro, Medellin's downtown district, and Barrio Santo Domingo, which presents great views of the city.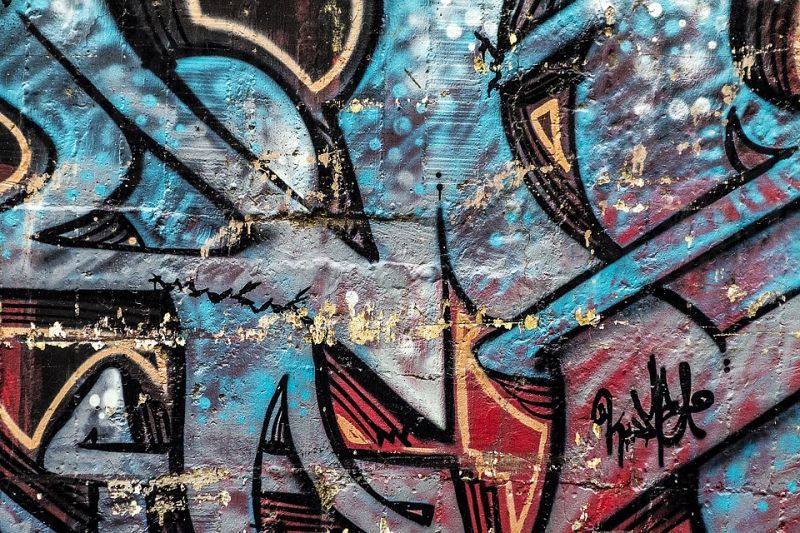 How Do I Get Started?
First, find a dentist by searching our free-to-access listings.
Speak to our Customer Care Team to book an appointment, get a free quote or ask any questions about the All-on-4® treatment concept in Medellin. Dental Departures also provides other services to make your trip go as smoothly as possible, such as insurance, financing options and hotel bookings.
Sources:
Nobel Biocare. Website accessed: 25 January 2021. https://www.nobelbiocare.com/en-int
All on 4 Dental Implants. Malo Clinic. Website accessed: 25 January 2021. https://maloclinics.com/en/implantology
Maló P, de Araújo Nobre M, Lopes A, Ferro A, Botto J. The All-on-4 treatment concept for the rehabilitation of the completely edentulous mandible: A longitudinal study with 10 to 18 years of follow-up. Clin Implant Dent Relat Res. 2019 Aug;21(4):565-577. doi: 10.1111/cid.12769. Epub 2019 Mar 28. PMID: 30924309. https://pubmed.ncbi.nlm.nih.gov/30924309/
About Prof Paulo Malo. Nobel Biocare. Website accessed: 25 January 2021. https://www.nobelbiocare.com/dk/en/education/our-speakers/m-o/paulo-malo.html
Radhika. 10 Reasons to Visit Medellin in Colombia. The Evening Standard. 18 January 2018. https://www.standard.co.uk/lifestyle/travel/medellin-colombia-reasons-to-visit-where-to-stay-eat-a3741736.html
Lee, David. The Ultimate List of Things to Do in Medellin. Nomadic Matt. 29 November 2018. https://www.nomadicmatt.com/travel-blogs/ultimate-list-medellin/
Bell, Chris. The Coolest Neighbourhoods in Medellin. Culture Trip. 3 September 2017. https://theculturetrip.com/south-america/colombia/articles/the-coolest-neighbourhoods-in-medellin/
Full Arch Rehabilitation: All-on-4™ Restorative Steps, Roadmap for Success. Nobel Biocare. PDF accessed: 25 January 2021. http://iddentallab.com/wp-content/uploads/2017/02/Nobel-Biocare-All-on-4-Restorative-Steps-Roadmap.pdf
CEREC - CAD/CAM solutions for dental practices. Website accessed: 25 January 2021. https://www.dentsplysirona.com/en/explore/cerec.html
Bone Graft For Dental Implants: Understanding The Possibility. Colgate. Website accessed: 25 January 2021. https://www.colgate.com/en-us/oral-health/implants/bone-graft-for-dental-implants-understanding-the-possibility