Last fact-checked: 26 January 2021
Replace all of your teeth in the top, bottom or both arches with Nobel Biocare's All-on-4® treatment concept in Colombia, with surgery taking just one day.
By undergoing this full-mouth restoration in Cartagena de Indias, Colombia's charming colonial city next to the Caribbean, you can save a fortune compared to prices in countries like the US and Canada.
Plus, you get to enjoy a fantastic vacation in a destination that's been dubbed one of the world's most beautiful cities.
Find out more and book a free appointment with Dental Departures.
Can I Really Replace all My Teeth in Just One Day?
The graftless All-on-4® treatment concept generally only requires one session of surgery in which:
Any remaining teeth are extracted
Four titanium implants are inserted into the jaw
Abutments and coping cylinders are attached to the implants
An immediate loading denture is attached, containing a full arch of teeth
While this stage only takes one day, patients are required to attend several pre-surgical appointments so that the specialist can create a meticulous treatment plan based on examinations and measurements.
It should also be noted that the final (permanent) restoration can only be completed around six months later, when the implants have properly fused with the jawbone.


I Have Bone Loss in My Jaw. Am I Suitable for the All-on-4® Treatment Concept?
The beauty of this particular treatment is that even if you have been deemed unsuitable for traditional implant-supported restorations because of bone loss, you may well be a good candidate for the All-on-4® treatment concept.
This is because the implants used are longer than traditional ones; plus, rather than being inserted into the jaw at 90-degree angles, they are placed at 45 degrees, which creates a larger surface area for the bone to integrate with the implant.
Your dentist in Colombia will be able to give an initial indication of your suitability based on digital x-rays; these can even be taken at a local clinic and sent with help from one of our coordinators.
How Is the All-on-4® Treatment Concept Carried Out?
The main stages of this treatment are outlined below:
1. Consultation & Planning Phase:
While the actual procedure is carried out in one session, there is some planning required beforehand. The first step will be to email up-to-date digital x-rays to your chosen dentist in Cartagena for an initial assessment to make sure that your jaw bone is sufficient for the procedure. If it is, then you can begin making arrangements for your trip. Dental Departures can help you prepare and forward x-rays to your specialist in Cartagena.
On your first visit to the dentist in Cartagena, you will undergo a thorough consultation, examination and assessment. The dentist will also confirm healthy bone structure and absence of infection before proceeding with treatment.
Further x-rays and/or scans will be taken by your dentist who will then draw up a detailed treatment plan for the optimum placement of the implants.
Impressions of your mouth will be taken; along with the collected data, these will be sent to a specialist laboratory where your temporary loading denture is manufactured (this is usually processed in-house when the facility has its own laboratory). This will be ready in time for the day of surgery.
2. Surgical Phase
The surgical phase is carried out in one session, usually under local anesthetic with IV sedation (other anesthesia options are available).
Once you are comfortable and the area is numb, the dentist will remove any remaining teeth before making small incisions in the gum where the implants are to be placed. A small incision is made into the jaw at each of these points and the implants put in place.
Specialized Nobel Biocare-provided abutments and copings allow for the immediate denture to be securely attached, which can be unscrewed at a later stage. The denture is trimmed down to form a fixed bridge to effectively complete the procedure.
While you can leave the clinic with your new teeth on the same day, it is worth setting aside a few days of rest in Cartagena before flying home, as your gums will be sore and swollen.
3. Healing Phase
Following surgery, your gums will need time to heal as the implants fuse with the jawbone (a process called osseointegration). As a result, you'll need to avoid hard foods for the next three to four months; anything that cannot be cut with a fork should be avoided.
You will be given other instructions to maintain your temporary arch(es) of teeth, such as only using a special mouthwash for the first two weeks and using a soft-bristle toothbrush thereafter.
4. Final Restoration Phase
After around six months, treatment can be completed at the same dentist in Cartagena, Colombia.
Essentially, this involves the temporary fixed bridge being unscrewed and being replaced with the permanent (final) restoration. This holds a full set of porcelain or composite ceramic crowns cemented to a metal framework. The result is a natural-looking smile with 90% function of a natural set of teeth.
This stage may involve additional tests and adjustment but the process does not require additional surgery.
Why Choose Cartagena for Your Treatment?
Easily Accessible:
Americans and Canadians who don't want to endure a long-haul flight to other dental tourism hotspots (like certain countries in Europe and Southeast Asia) will find Colombia a much better option, especially as there are now direct flights to Cartagena.
Another option is to fly to Bogota, the capital, and take a domestic flight to Cartagena.
Modern Facilities:
Cartagena has all the amenities you would expect and require as a tourist. You will discover any number of good hotels and restaurants; shopping facilities and the city is attractive, safe and a pleasure to walk around, particularly in the Old Town.
As far as dental facilities are concerned, you will find excellent clinics fully-equipped for international tourists. English-speaking staff and state-of-the-art technology (including digital x-rays, CAD/CAM (computer-aided design/computer-aided manufacture) and 3D/CT scans) ensure that patients receive accurate diagnoses and satisfactory treatment outcomes.
Some of the dental clinics in Cartagena worth checking out include:
Value-for-Money Prices: How Much Can I Save in Cartagena?
If you've looked at mouth restoration prices at home, then you are undoubtedly aware of how expensive the procedure is. With the All-on-4® treatment concept in Cartagena, it's possible to save up to 70% when booking with Dental Departures.
This adds up to savings of well over $10,000, even when factoring in the two required trips to Colombia.
Compare prices in Cartagena with dentists in your home country:
[Note: these are estimated prices calculated at the time of writing. Please see our clinic listings for up-to-date prices.]
| | | | | | |
| --- | --- | --- | --- | --- | --- |
| | US $ | CAN $ | UK £ | EURO € | AUS $ |
| All-on-4® treatment concept cost – at home | 20,000 | 26,500 | 15,500 | 17,400 | 27,700 |
| | 7,000 | 9,500 | 5,400 | 6,500 | 9,200 |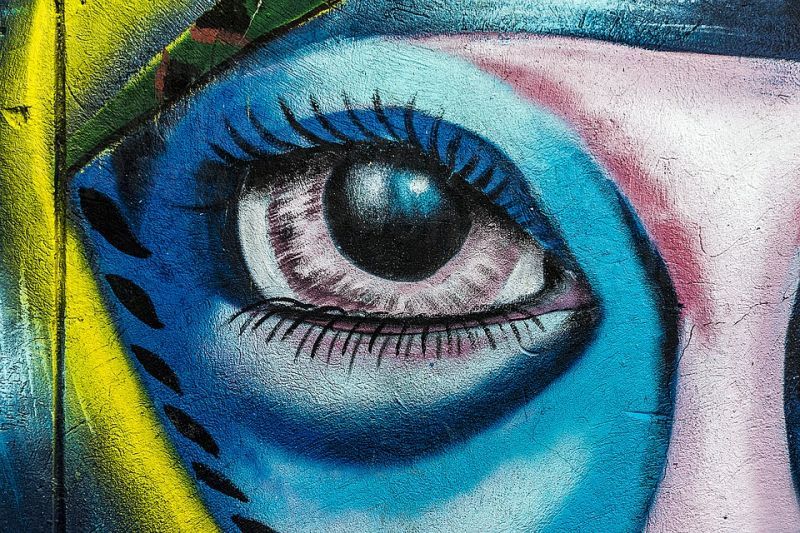 Is This a Good Dental Treatment to Have in Cartagena as a Dental Tourist?
Yes. The All-on-4® treatment concept was pioneered by Dr. Paulo Malo, an implantologist from Portugal. It is now carried out to his specifications and is offered by many specialist clinics across the globe, including modern facilities in Colombia.
Even though the treatment is a major procedure, there is surprisingly little downtime after surgery. You will have tenderness, swelling and bruising but it shouldn't be enough to stop you enjoying your vacation, or spending some time recuperating in a relaxed setting. In any event, you should take things easy and stick to low-key activities in the days after your surgery.
Cartagena is an alluring, laid-back city and behind its city walls is an old town with colorful colonial architecture, cobbled streets and tree-lined squares. The best way to explore is by foot; take your time seeing the sights. And don't forget to do a little shopping and stopping while admiring the scenery.

Visit the iconic Castillo de San Felipe de Barajas fortress, the Palace of Inquisition, which is a museum and Las Bovedas, the former dungeons which now house souvenir shops.

Cartagena has plenty of attractions and there's always the beaches if you just want to sit around and soak up some sun and sea.
How Do I Arrange a Trip to Cartagena for My Dental Restoration?
Choose a dentist from our listings and then reach out to our Customer Care Team, who are always on hand to assist you if you need any further information, a free quote, hotel bookings or insurance.
Turn your dreams of new teeth into a reality with affordable mouth rehabilitation treatment in Cartagena.
Sources:
Nobel Biocare. Website accessed: 26 January 2021. https://www.nobelbiocare.com/en-us
35 Beautiful Cities You Must See in Your Lifetime. The Telegraph. 18 November 2018. https://www.telegraph.co.uk/travel/galleries/most-beautiful-cities-in-the-world/cartagena/
Krans, Brian. Bone Graft. Healthline. 6 November 2018. https://www.healthline.com/health/bone-graft
About Prof Paulo Malo. Nobel Biocare. Website accessed 26 January 2021. https://www.nobelbiocare.com/international/en/education/our-speakers/m-o/paulo-malo.html
Bell, Chris. 20 Must-Visit Attractions in Cartagena, Colombia. Culture Trip. 3 December 2018. https://theculturetrip.com/south-america/colombia/articles/20-must-visit-attractions-in-cartagena-colombia/
Pulling a Tooth (Tooth Extraction). WebMD. 15 August 2018. https://www.webmd.com/oral-health/guide/pulling-a-tooth-tooth-extraction
Auger, Steve. Dental Anesthesia Side Effects And Causes For Treatment. Website accessed: 26 January 2021. https://www.colgate.com/en-ca/oral-health/procedures/anesthesia/sw-281474979369682
Temporary Abutments and Copings. Nobel Biocare. Website accessed: 26 January 2021. https://store.nobelbiocare.com/us/en/media/eifu/IFU1093_EN_GB_00.pdf
Soto-Peñaloza, David & Zaragozí-Alonso, Regino & Penarrocha-Diago, MA & Penarrocha, Miguel. (2017). The all-on-four treatment concept: Systematic review. Journal of Clinical and Experimental Dentistry. 9. 10.4317/jced.53613. https://www.researchgate.net/publication/315370698_The_all-on-four_treatment_concept_Systematic_review
Full Arch Rehabilitation: All-on-4™ Restorative Steps, Roadmap for Success. Nobel Biocare. PDF accessed: 25 January 2021. http://iddentallab.com/wp-content/uploads/2017/02/Nobel-Biocare-All-on-4-Restorative-Steps-Roadmap.pdf