Last fact-checked: 22 February 2020
Did you know you can save thousands on a dental implant in Bogota, Colombia? The chance to replace a missing tooth for a fraction of the price at home is ample reason in itself to visit Colombia's vibrant capital city, plus you have the opportunity to enjoy a vacation prior to treatment, or a few days of relaxing recovery afterward.
Tourism in Bogota
Bogota's reputation for cocaine cartels, violence and crime is long behind it and is now a friendly, welcoming city with upmarket neighborhoods, swanky restaurants and stylish boutiques. It is safe, lively and popular with all kinds of tourists from backpackers to retirees to luxury travelers in search of the next exciting new destination.
Parque 93 and Zona Rosa are middle-class residential neighborhoods to the north of the city. Parque 93's centerpiece is its tranquil park, one of the most popular green spaces in the midst of the city's skyscrapers and well-used by locals and visitors alike. Zona Rosa is where the locals party, with a lively, but inclusive nightlife. Try Gringo Tuesday at La Villa; starting off as a fun language exchange between locals and foreigners, it usually evolves into a party stretching late into the night.
La Candelaria is the historic, cobbled-street heart of the city. Narrow, colonial streets house cool cafes, artisan shops and other interesting attractions, including galleries and museums, whereas you'll find foodie heaven in Chapinero-Zona G, which is renowned for fine-dining restaurants.
If you are looking for a fascinating new city to explore while taking advantage of affordable dental care in a foreign country not too far from home, Bogota certainly ticks many of the boxes.
What Exactly is a Dental Implant?
A dental implant is an artificial tooth root embedded into the jawbone that holds a replacement tooth or bridge. It is composed of:
● Implant - a cylindrical/metal post usually made of titanium that serves as an artificial tooth root.
● Abutment - connects the implant to the replacement tooth or teeth.
● Crown - a replacement tooth root that matches the appearance of your natural teeth.
Although often associated with high costs in the US and Canada, implants are a great option for people with a missing tooth or teeth due to gum disease, injury, or other reasons. Dental implants have many advantages:
● Enhance your appearance.
● Improve your quality of life with restored teeth functionality.
● Promote good oral health.
Dental implants enhance your appearance by restoring your smile. They look, feel, and function like your natural teeth. The replacement teeth allow you to talk, smile, laugh, and eat with confidence. Since the nearby teeth are not altered, your pearly whites are left intact, ensuring long-term oral health.
An ideal candidate for implants should be in good general and oral health. You need to have healthy gums free from gum disease and adequate bones to support the implant.
Why Should I Get Dental Implants in Bogota?
Patients booking with one of our leading clinics in Bogota can expect the quality of dental care to be on par with standards at home. Dentists are well-trained and highly-skilled while the best clinics are modern, well-equipped and adhere to internationally-recognized health and safety protocols.
Dental Departures makes it our business to provide reliable, quality-checked clinics with English-speaking staff to our patients. The background checks we perform include criminal/legal records, confirmation of dentist qualifications and we also collate real patient reviews. Along with clinic photos, maps and prices you can easily compare facilities and make the choice that's right for you with the confidence that you have chosen a trustworthy facility.
Here are some of our well-regarded clinics you may want to take a look at:
● Estetica Dental Avanzada Bogota
The Procedure for Dental Implants
The process for dental implants begins with a consultation with your dentist, followed by treatment planning, surgery and finally placement of permanent teeth. The process usually requires two trips to the dentist in Bogota, typically three to six months apart. The first visit involves consultation, examination and implant placement. The second is to attach the false tooth (crown) to the implant.
During your consultation, the dentist will discuss the requirements, process, treatment period, cost and other details with you. A complete examination of your mouth, teeth and jaw will follow. This involves the use of CBCT (cone beam computed tomography) that provides 3D images of your teeth. Once it's determined that you're a good candidate for the treatment, the implant will be surgically placed into your jawbone after having administered anesthesia (normally local).
After a healing period of between three to six months, during which time the implant fuses with the bone, you will return to the dentist to have your permanent crown attached.
Your dentist will give you further instructions on how to maintain your newly restored teeth. Continue with your daily oral hygiene by brushing and flossing regularly. It's important not to forget regular check-ups and teeth cleaning as those implants can last for a lifetime with proper oral care.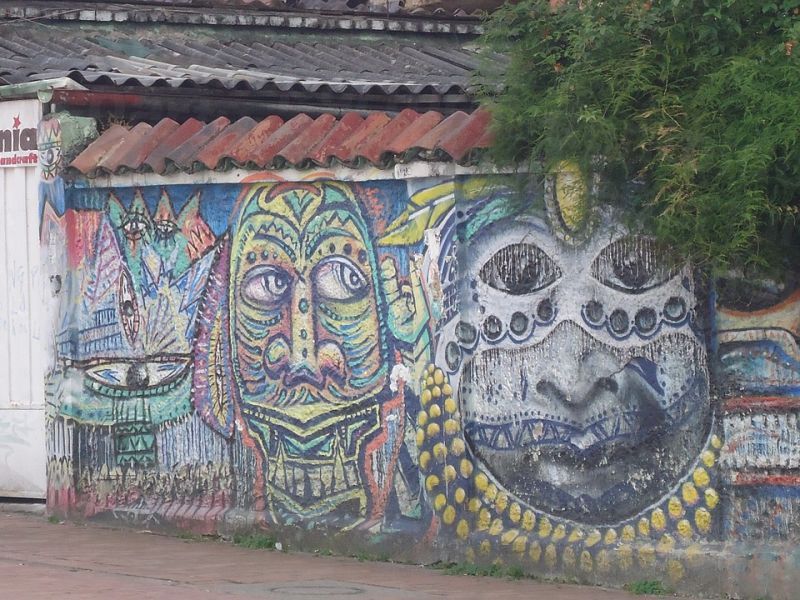 What is the Cost of Dental Implants in Bogota?
The average price of dental implants in Bogota is considerably lower than in the US, Canada, and other countries:
| | | | | | |
| --- | --- | --- | --- | --- | --- |
| | US $ | CAN $ | UK £ | EUR € | AUS $ |
| Dental Implant Prices – at home | 3,900 | 5,200 | 3,000 | 3,600 | 5,100 |
| Dental Implant Prices – Bogota | 1,700 | 2,246 | 1,288 | 1,490 | 2,368 |
Booking Implants in Bogota
See our list of clinics, browse quality-checked dentists, compare prices or check out our additional services, like insurance, finance and hotel booking.
Ready to book? Check out the details below or connect with our Customer Service Team if you have any questions about dental implants in Bogota. Or you can book your appointment online with us any time of the day or night, at no charge to you.
Sources:
10 Top Tourist Attractions in Bogota. Uncover Colombia. 25 October 2018.
https://www.uncovercolombia.com/blog/10-top-tourist-attractions-in-bogota/" target="_blank
Zaino, Lori. 9 Reasons Bogota Should be on Your Travel Bucket List. The Points Guy. 14 October 2017.
https://thepointsguy.com/2017/10/reasons-to-visit-bogota-colombia/" target="_blank
Moss, Chris. Bogota, Colombia: Introducing the Athens of South America. 4 July 2014.
https://www.telegraph.co.uk/travel/destinations/south-america/colombia/bogota/articles/Bogota-Colombia-introducing-the-Athens-of-South-America/" target="_blank
Burhenne, Mark. Your First Dental Implant Procedure: What to Expect. Ask the Dentist. 18 January 2019.
https://askthedentist.com/dental-implants/" target="_blank
Gan, Eveline. Dental implants costly, but gaining popularity among baby boomers. Today Online. 14 April 2018.
https://www.todayonline.com/singapore/dental-implants-costly-gaining-popularity-among-baby-boomers" target="_blank
Implants. Oral Health Foundation. Website accessed: 26 February 2019.
https://www.dentalhealth.org/dental-implants" target="_blank