Last fact-checked: 22 February 2020
Shape up your smile with low-cost dental crowns in Bogota. Clinics in Colombia offer a full range of treatments that will help restore your smile to its former glory—all at much lower prices compared to the US or Canada. Plus, as a dental tourist, you can enjoy the sights of this enthralling city and still shave hundreds off your dental bill.
Why Pick Bogota?
Colombia's capital is a stylish and friendly city that's brimming with culture. Lively neighborhoods promise all the mod-cons visitors desire—quality accommodation options, eclectic nightlife, upscale restaurants and trendy bars. There're more art galleries and museums than you'd ever hope to visit while you're in town—but the Gold Museum and the Botero Museum are two you shouldn't miss, especially if you're limited on time.
While there are green spaces in town and a gorgeous park in the Parque 93 neighborhood, part of Bogota's appeal is its numerous attractions just outside the city. Take advantage of the surrounding scenery with a hike to La Chorrera Waterfall, or explore the Choachi (Cundinamarca) natural reserve via a 45-minute drive. Another town worth visiting is Zipaquira; its main attraction is the spectacular subterranean Salt Cathedral—a Catholic church formed in the salt mines. Other outdoor adventures include hiking, camping and rappel (abseiling).
Why Get a Dental Crown in Bogota?
With the price of both medical and dental care increasing every year, it is becoming more and more difficult for Americans and Canadians to take care of their oral health affordably. But instead of foregoing your annual check-ups or other remedial work, like millions of Americans are indeed doing every year, why not combine that much-needed trip to the dentist with your annual vacation?
This slightly less traditional way of 'doing dental tourism' means you aren't paying for additional airfares or accommodation costs (as you would if you were going specifically for dental work) and you'll be able to make decent savings at the same time.
Receiving dental care on holiday won't take up too much of your precious time, either. A crown takes two appointments—one for consultation and tooth preparation; and the second to have the crown fitted. If you go to a dentist that offers CAD/CAM (computer-aided design/computer-aided technology), then it's possible that you can get it in one day while you wait.
Do I Need a Dental Crown?
A dental crown is a tooth-shaped cap that is placed over the tooth. It is designed to improve the appearance and restore its size, shape, and length. The crown is used in many ways, for instance:
● Protects a weak tooth
● Covers an uneven or discolored
● Restores a broken tooth
● Covers a dental filling
● Holds a dental bridge or cover a dental implant
● Protects a child's tooth from decay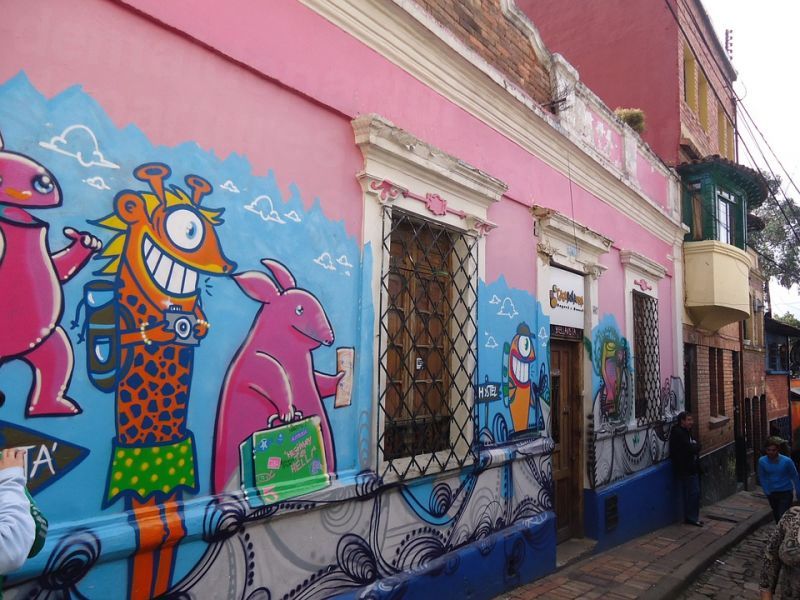 What Materials Will My Dental Crown Be Made From?
Dental crowns are made from various materials. Your dentist will help you determine which type of crown is best for you. Materials include gold, metal, porcelain-fused-to-metal, all-resin, all-ceramic/porcelain and zirconia crowns.
Stainless steel is used as a temporary measure to protect the tooth while waiting for the permanent one. Metals can withstand biting and chewing forces; however, the main drawback is the color and so they are better for out-of-sight molars. Porcelain fused to metal matches the color of natural teeth, as do all-ceramic and all-porcelain crowns, which makes these a popular choice for front and back teeth.
Although all-resin material is inexpensive, it's more prone to fractures than porcelain fused to metal. Zirconia or milled crowns are processed using special equipment and high-quality materials.
The process of restoring the teeth with dental crowns usually involves at least two trips to the clinic (save for zirconia or milled crowns that can be produced in just one appointment).
On your first visit, the dentist will examine and prepare the tooth. This includes taking x-rays. Don't worry—your dentist will apply local anesthesia to make you comfortable during the procedure. After the dentist reshapes your teeth, impressions will be made. (Take note that zirconia crowns don't require impressions). These are forwarded to the laboratory for processing and your crown will be ready to be placed on your next visit.
Take care of your crowns by practicing proper oral hygiene. Brush and floss regularly, and visit the dentist for checkups and professional teeth cleaning.
What Is the Quality of Dental Crown Work in Bogota?
Dental tourism is a popular industry in Bogota. Clinics here provide outstanding dental services with modern facilities, cutting-edge technology and dental professionals specializing in a number of different fields, like cosmetic dentistry and endodontics (root canals).
The best clinics in Bogota serving international patients are typically of a high standard. The latest technologies, including digital x-rays, 3D/CT scanning and CAD/CAM, feature in the top clinics listed with Dental Departures—so there is no need to worry that your care will in any way be inferior.
Finding a dentist and booking your treatment through Dental Departures takes away the uncertainties often associated with flying abroad for treatment. This is because all our dental clinics have been background-checked by us before we include them in our listings. We conduct onsite visits, reviews of legal/criminal records, verifications of dentist qualifications and professional memberships. We also publish 100% genuine patient reviews on our website, alongside maps, prices and clinic photos.
All this information is made available so you can make an informed decision on where to go for your dental care (without any of the sales spiel you might be fed by a clinic trying to hide a poor reputation).
Check out some of our popular clinics for crowns in Bogota:
● Estetica Dental Avanzada Bogota
How Much Do Dental Crowns Cost in Bogota?
Compare the average dental crown prices in Bogota with your home country—and remember that with Dental Departures' best price guarantee you'll always get the best rates going:
| | | | | | |
| --- | --- | --- | --- | --- | --- |
| | US $ | CAN $ | UK £ | EUR € | AUS $ |
| Dental Crown Costs at home | 1,300 | 1,700 | 1,000 | 1,100 | 1,800 |
| Dental Crown Costs in Bogota | 500 | 661 | 379 | 438 | 696 |
How Do I Book Treatment in Bogota, Colombia?
Start by browsing our quality-checked clinics and compare the prices provided by each listing. Contact our Customer Care Team to find out more about dental crowns in Bogota or to get a free quote on the work procedure you need.
Sources:
10 Top Tourist Attractions in Bogota. Uncover Colombia. 25 October 2018.
https://www.uncovercolombia.com/blog/10-top-tourist-attractions-in-bogota/" target="_blank
Roja, Keilma. 5 Places to Visit Near Bogota. Day Tours 4 U. 4 May 2017. https://www.daytours4u.com/en/travel-guide/1/5-places-to-visit-near-bogota/" target="_blank
Shepherd, Katelynne. Your Dental Crowns Procedure: What to Expect. Website accessed: 19 January 2019.
https://www.colgate.com/en-us/oral-health/cosmetic-dentistry/bridges-and-crowns/your-dental-crown-procedure-what-to-expect-0113" target="_blank
Fasbinder, Dennis J. 25 Years of Chairside CAD/CAM Dentistry. Journal of the American Dental Association. June 2010.
https://jada.ada.org/article/S0002-8177(14)63733-8/abstract" target="_blank
Scutti, Susan. 4 reasons why US health care is so expensive. CNN. 7 November 2017.
https://edition.cnn.com/2017/11/07/health/health-care-spending-study/index.html" target="_blank
One-Third Of Americans Skipped The Dentist In The Past Year. Colgate. Website accessed: 25 February 2019. https://www.colgate.com/en-us/oral-health/basics/dental-visits/ada-04-one-third-of-americans-skipped-the-dentist-in-the-past-year" target="_blank
Dental Crowns. Made How. Website accessed: 25 February 2019.
http://www.madehow.com/Volume-4/Dental-Crown.html" target="_blank