Last fact-checked: 22 February 2020
Heading to Colombia for your next vacation? Or perhaps you're just entertaining the idea and need a little extra persuasion before buying those tickets. Either way, receiving lower-priced dental care while you're there makes good financial sense. Among other common dental procedures, you can find dental crowns in Cali for around 70% less than at home. So, if you need a crown or want to save on other treatment, now is the time to visit.
Why Do I Need a Dental Crown?
Dental crowns are used in a number of dental procedures, but essentially they are a cap that fits on top of the tooth to improve its appearance and restore color, shape, size, and strength. They can also be used as a false tooth as part of a bridge or dental implant. So, if you have damaged or weak teeth, you may need a crown.
Crowns are made of different types of materials, like stainless steel, porcelain fused to metal, all-resin, all-ceramic /all-porcelain, and zirconia/milled crowns. They all have their pros and cons regarding strength, cosmetic appearance and cost, which your dentist will talk through with you. Some things to bear in mind about each of these materials are:
● Stainless steel is commonly used to protect children's teeth because it requires minimal trips to the clinic due to its strength. However, aesthetically it may not be the best solution for you.
● Porcelain fused to metal can replicate the color of the teeth well. However, the porcelain material can chip-off and the metal beneath the porcelain sometimes appears as a dark line (which is why it's best used for back teeth rather than the front).
● Composite resin is less expensive than other materials, but it's prone to fractures.
● All-ceramic or all-porcelain mimics the natural color of your teeth, but these are not as durable as porcelain fused to metal.
● Zirconia is processed using special software and hi-tech equipment. Milled crowns like these are usually processed in just one visit. They are hard-wearing, aesthetically close to natural teeth, but also the most expensive option. If out of your price range at home, you may be able to upgrade to zirconia in Cali.
What is the Process for Dental Crowns in Cali?
Getting dental crowns usually takes two trips to the clinic. The exception is milled crowns using the latest CAD/CAM equipment, which can be processed in just one day. Many clinics serving international patients now have CAD/CAM capabilities.
During the first appointment, the dentist will perform a complete oral examination, including a review of your medical history. The process commences by removing a portion of the tooth structure to make room for your crowns. A local anesthetic is administered before the procedure to make you comfortable. Impressions of your mouth are made and the models of your teeth forwarded to a laboratory where your new crown is made to measure.
On your next visit a few days later, the crown will be fixed permanently. Your crown won't need any special maintenance—just maintain proper oral hygiene by brushing, flossing and rinsing with mouthwash, as normal. Don't forget regular dental check-ups and teeth cleaning with your dentist at home.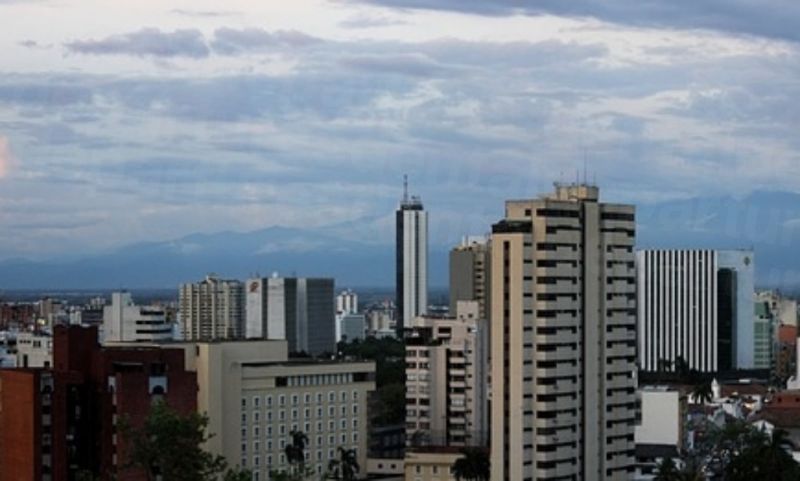 Why Get A Dental Crown in Cali?
The standard of dental care throughout Colombia is especially high at clinics that cater to dental tourists. You can find some of these reliable clinics, such as Estetica Dental Avanzada, listed on Dental Departures. All of our leading clinics have been subject to background checks, including onsite visits, legal/criminal record checks and license verifications. Much of this information can be seen under each clinic listing, along with patient reviews, clinic photos, prices and maps. We make the process of choosing a clinic straightforward.
A crown is a good dental treatment to receive as a dental tourist. It won't interfere too much with your vacation, meaning you can enjoy all the sites without having to factor in downtime. And if you enjoy discovering new cities, then Cali won't disappoint. There is plenty to see and do…particularly if you love to Salsa !
While though Cali is famed for its devotion to this particular dance, the city offers all the other usual activities and pastimes, including shopping at the La Almeda Gallery where you can haggle for local crafts, or there's the huge Chipichape shopping mall for the latest fashions. You'll find plenty of good eateries and bars, as well as hotels to suit all budgets.
Local attractions include the El Gato del Rio, the iconic river cat statue now accompanied by several other cat statues designed by local artists. Elsewhere, check out the towering Cristo Rey monument—not as famous as Rio's Christ the Redeemer, but still worthy of a look, as well as the interesting Calima Gold Museum.
The rising cost of dental care in the USA and Canada shows no signs of slowing down anytime soon. As a result, dental tourism is becoming increasingly popular as a means of keeping your dental health in check for less, and Cali is definitely a city where you can do exactly that.
How Much Do Dental Crowns Cost in Cali?
Compare the dental crown prices in Colombia with your home country in the table below:
| | | | | | |
| --- | --- | --- | --- | --- | --- |
| | US $ | CAN $ | UK £ | EUR € | AUS $ |
| Dental Crown Costs at home | 1,300 | 1,700 | 1,000 | 1,100 | 1,800 |
| Dental Crown Costs in Cali | 340 | 448 | 250 | 300 | 500 |
Getting Started with Medical Tourism in Cali
Contact our Customer Care Team if you'd like to discuss getting dental crowns in Cali or book your appointment online day or night. Don't forget that with our Best Price Guarantee you'll always get the lowest prices when you book with Dental Departures. Start saving up to 70% on your next dental treatment.
Sources:
Shepard, Katelynne. Your Dental Crowns Procedure: What to Expect. Colgate. Website accessed 3 January 2019.
https://www.colgate.com/en-us/oral-health/cosmetic-dentistry/bridges-and-crowns/your-dental-crown-procedure-what-to-expect-0113" target="_blank
Leadbeater, Chris & Haines, Gavin. 21 Reasons Why Colombia Should Be Your Next Holiday Destination. The Telegraph. 20 July 2018. https://www.telegraph.co.uk/travel/destinations/south-america/colombia/articles/21-reasons-why-colombia-should-be-your-next-holiday-destination/" target="_blank
Jones, Rachel. Cali, Colombia: Your Local Guide to the World's Salsa Capital. Hippie in Heels. Website Accessed: 10 January 2019.
https://hippie-inheels.com/visiting-cali-colombia-travel-tips/" target="_blank