Last fact-checked: 5 April 2020
Save money on dental crowns in Rijeka, Croatia with Dental Departures. You can take advantage of low prices and combine your dental care with a holiday if you want to make the most savings. Book through our site to ensure you receive your treatment at a reliable clinic while not paying over the odds.
What Is a Dental Crown and Do I Need One?
A dental crown is placed over an existing tooth and is sometimes referred to as a cap. It may be made from several different materials (including metal and porcelain) and can be used for a variety of purposes:
● Protect a tooth damaged by chips or cracks
● Strengthen a tooth weakened after a large amount of decay has been removed through dental procedures, such as fillings or root canals
● Replacing a missing tooth as part of a dental bridge
● Replacing a missing tooth as part of a dental implant
● In cosmetic dentistry, to cover a misshapen or discoloured tooth
What Materials Are Available for Dental Crown?
Dental crowns are available in several different materials, giving you options as to how you want your crown to look. These include metal (including gold), porcelain, porcelain-fused-to-metal (PFM), composite resin and zirconia.
What Are the Advantages/Disadvantages of the Various Crown Materials?
There are advantages and disadvantages to various materials used for dental crowns, which your dentist will talk over with you. Generally, the chewing and biting forces exerted on the teeth in your mouth will dictate what is the best option in terms of material, with the strongest—metal—being the best for back teeth and porcelain one of the better options for visible teeth because of its aesthetic qualities.
All ceramic/porcelain: One of the best cosmetic options that closely mimic the colour of your own tooth. However, they are prone to chipping and breaking.
Porcelain Fused to Metal (PFM): These are stronger than just porcelain, as the porcelain is placed over metal. They can still chip, and you may be able to see the grey of the metal through the porcelain, giving it a grey tinge.
Metal: Metal is the strongest of materials and able to cope with biting and chewing forces. For most people, they are not cosmetically pleasing.
Composite/Resin: Composite/resin crowns have a good aesthetic quality in that they colour-match your own teeth, but they are one of the cheapest materials and don't look as natural as porcelain or zirconia.
Zirconia: Zirconia is a hard-wearing material with cosmetic qualities similar to natural teeth. This is the most expensive option, but do remember that prices are very much lower in Rijeka than at home.
What Happens During the Dental Crowns Procedure?
The dental crown procedure is painless and usually requires two visits to the dentist while you are in Rijeka.
Examination and Tooth Preparation: On your first visit, your dentist will assess your tooth and mouth to make sure that a dental crown is the best option for you. After deciding upon the material to be used, impressions of your teeth are taken.
These are sent to a laboratory where your crown is made to measure. Your tooth (or teeth, if you are having multiple crowns) will also need preparing so that the crown will sit comfortably over. Local anaesthetic is administered and the dentist will pare down the tooth, placing a temporary crown over it until your new crown has been returned from the laboratory and you can go back to have it fitted.
Permanent Restoration: After a few days, it's time to return to your dentist in Rijeka for your new crown to be fixed in place. After local anaesthetic has been administered, the dentist removes the temporary crown and places the permanent crown over the tooth, examining it for fit. The dentist will make any minor adjustments to ensure it fits well, and then secures the crown securely to your tooth using a special light-activated adhesive which creates a permanent bond.
CAD/CAM
If your dental clinic provides CAD/CAM (computer-aided design/computer-aided manufacture) dental restorations , it may be possible to have the crown designed, manufactured and fitted all in one day, meaning only one visit to the dentist. These clinics have their own onsite laboratories and using digital imaging can design your new crown on a computer screen in front of you, sending the final images to a milling machine in the lab which makes the crown while you wait.
Can I Rely on the Quality of Dental Crowns in Rijeka?
The quality of dental care in Rijeka is just as good as the quality at home, or elsewhere in the European Union.
● Stringent regulations have been adopted Europe-wide encompassing standards from water quality to medical devices which apply across all EU member states.
● Dentist training and qualifications are thorough, and globalization has seen standards, techniques and quality throughout the world becoming more uniform.
● It is in the interests of dental providers offering dental tourism services to deliver on quality otherwise they will lose custom.
Can Dental Departures Recommend a Good Clinic for Crowns in Rijeka?
Dental Departures works with thousands of quality dental providers across the world. We have made it our business to partner with facilities that we trust and who offer reliable services that we would be happy to use ourselves. To this end, we carry out pre-screening checks before we list a clinic on our website. This includes onsite visits, verifying dentist qualifications/professional memberships and collecting real patient reviews.
Our listings also include prices, location maps and clinic photos to enable you to easily make your own choice with all the information you need available at your fingertips.
Take a look at some of our clinics in Rijeka where you can have dental crowns made and fitted:
How Much Do Dental Crowns Cost in Rijeka Compared to the UK and Ireland?
Take a look at the table below to compare dental crowns prices in Rijeka with your home country:
| | | | | | |
| --- | --- | --- | --- | --- | --- |
| | UK £ | EIRE € | US $ | AUS $ | NZ $ |
| Dental Crown Price at home | 1,015 | 1,200 | 1,300 | 1,700 | 1,775 |
| Dental Crown Price in Rijeka | 200 | 225 | 250 | 370 | 389 |
Note: the prices above are approximate. Please check our current prices for your selected clinic for estimated costs of treatment.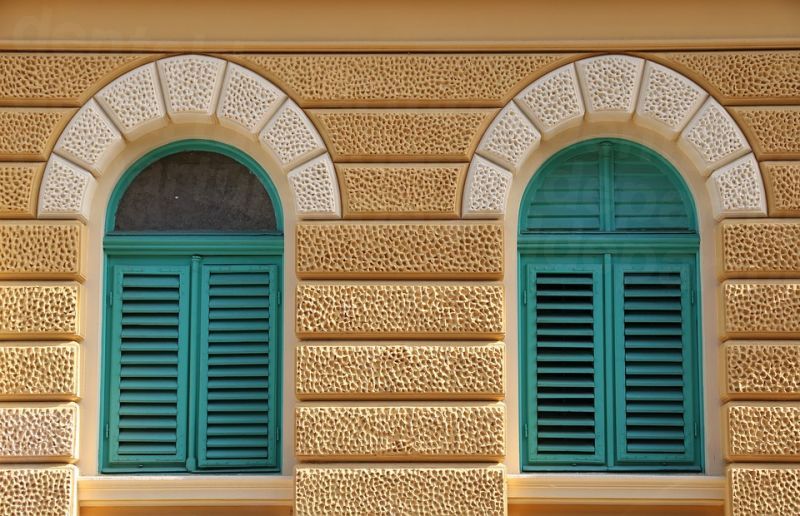 Further Information About Dental Crowns in Rijeka:
You can connect with Dental Departures' Customer Care Team to find out more about dental crowns in Rijeka. Get in touch to obtain a free, no-obligation quote, or see below for ways to book an appointment. You can also book your appointment online at any time of the day or night, at no charge to you.
Sources:
Burhenne, Mark. Dental Crowns: What are they? Painful? Safe? Expensive? + 11 More FAQs. Ask the Dentist. 2 August 2019. https://askthedentist.com/dental-crown/" target="_blank
Frank, Christine. How Does a Gold Crown Stack Up To A Porcelain? Healthline. 29 October 2018. https://www.healthline.com/health/gold-crown-tooth" target="_blank
Smith, Yolanda. Procedure for Dental Crowns. News Medical Life Sciences. 26 February 2019. https://www.news-medical.net/health/Procedure-for-Dental-Crowns.aspx" target="_blank
Sandilands, Tracey. CAD/CAM Dentistry: What is it? Colgate. Website accessed: 2 August 2019. https://www.colgate.com/en-us/oral-health/basics/dental-visits/cad-cam-dentistry--what-is-it-" target="_blank