Last fact-checked: 8 April 2020
Combine a holiday with your dental care and look forward to saving 75% on dental crowns in Cairo with Dental Departures.
When Would I Need a Dental Crown?
Dental crowns are commonly known as 'caps' because they cover existing teeth. Crowns may be required to add strength to a broken, damaged or weak tooth, as well as being versatile in tooth replacement treatments; for example as part of a dental implant or dental bridge procedure.
Crowns can also be used to improve the appearance of teeth, in a purely cosmetic way.
What Is the Procedure for a Dental Crown? How Long Will it Take?
Once requiring two visits to the dentist, dental crown procedures can now be carried out in just one day if your dentist provides CAD/CAM dental restorations. This technology has revolutionised dental treatments requiring prosthodontics, like crowns, because they can be designed on a computer screen in your dentist's office in front of you, and the files sent to an onsite milling machine to prepare the crown while you wait.
Preparation: If your dentist does not have CAD/CAM, the dentist will need to take impressions of your mouth and send them to an external laboratory after your tooth has been prepared. The tooth will need to be filed down so that the crown fits. A temporary crown will be fitted and worn until your new crown has been sent from the lab.
Fitting of Crown: The dentist will check the crown for colour and fit, placing it over your tooth and making any minor adjustments. An adhesive is then applied to the tooth, which is activated by a special light that bonds the crowns to the tooth securely.
What Material Should I Choose for My Crown?
There are a variety of different materials available for crowns, the choice of which may depend on a number of factors that your dentist will talk you through.
All materials have their pros and cons; for instance:
● Porcelain is natural-looking but is prone to chipping;
● Porcelain-fused-to-metal (PFM) is stronger but sometimes the grey tinge of metal can show through the porcelain;
● Metal is strong but generally considered ugly; and
● Zirconia is a hard-wearing, natural-looking material but is the most expensive option of the lot. (However, with the prices so low in Cairo, you may well be able to upgrade to zirconia without it denting your bank balance too much.)
How Much Do Dental Crowns Cost in Cairo?
Compare the cost of a dental crown in Cairo to home in the table below:
| | | | | | |
| --- | --- | --- | --- | --- | --- |
| | UK £ | EUR € | US $ | AUS $ | NZ $ |
| Dental Crown Price at home | 1,015 | 1,200 | 1,300 | 1,700 | 1,775 |
| Dental Crown Price in Cairo | 250 | 300 | 325 | 472 | 491 |
(Note: the prices above are approximate. Please check our current prices for your selected clinic for estimated costs of treatment).
Why Should I Book Dental Crowns in Cairo with Dental Departures?
Dental clinics delivering private dental care to overseas visitors tend to be of a high standard, providing modern, state-of-the-art facilities that are easily on a par with top-quality providers at home.
However, you need to be 100% confident that your chosen dentist is reliable, trustworthy and understanding of your needs and expectations. We understand how difficult it is to work this out when you are in a country thousands of miles away, and this is where we come in.
Dental Departures has more than a decade's worth of experience in this area, having helped hundreds of thousands of patients find affordable, high-quality dental care overseas.
All of the dental facilities we partner with have been pre-screened; our quality-checking process includes:
● On-site visits
● Legal/criminal record searches
● Confirmation of dentist qualifications and experience
● Verifying professional memberships
● Collecting real patient reviews
Our listings also include prices, clinic photos, location maps and other useful information to help you book an appointment with confidence.
Top-rated clinics in Cairo where you can go for your dental crowns include:
● Shalash Dental & Implant Center
● Dental Care Egypt–Dr. Tamer Badr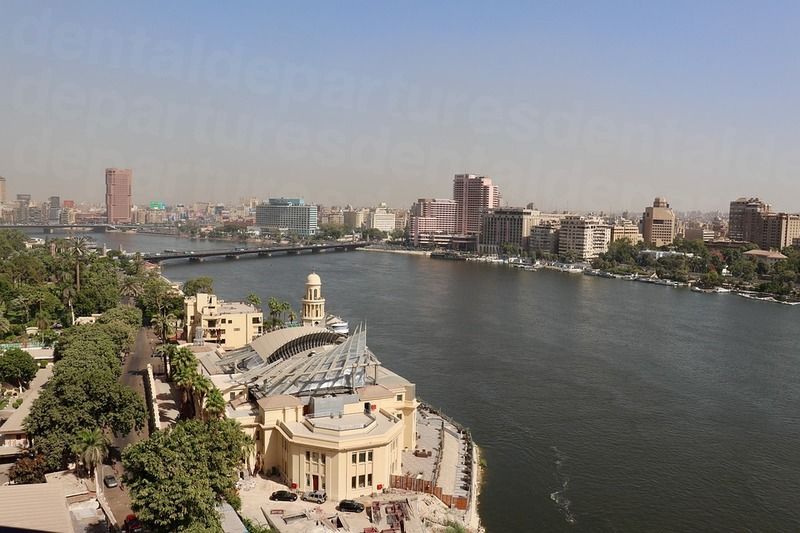 Next Steps:
Dental Departures' Customer Care Team is available 24/7 if you'd like to find out more about going to Cairo for dental crowns. Ask for a free, no-obligation quote and start planning your trip to Egypt today. Or you can book your appointment with us online any time of the day or night, at no charge to you.
Sources:
Dental Crown Procedure. Health Direct. Website accessed 12 June 2019.https://www.healthdirect.gov.au/dental-crown-procedure" target="_blank
What are Dental Crowns and Tooth Bridges? Colgate. Website accessed 12 June 2019. https://www.colgate.com.au/oral-health/cosmetic-dentistry/bridges-and-crowns/what-are-dental-crowns-and-tooth-bridges" target="_blank
Burhenne, Mark. Dental Crowns: What are They? Ask the Dentist. 30 August 2019. https://askthedentist.com/dental-crown/" target="_blank
Puri, Sameer. Material Choices for CAD/CAM Dentistry. Dentistry Today. 1 February 2018. https://www.dentistrytoday.com/technology/10396-material-choices-for-cad-cam-dentistry" target="_blank