Last fact-checked: 9 February 2020
Time to get that chipped or broken tooth sorted while on holiday by having professional dental crowns in Bali? Clinics in Bali, Indonesia offer top-quality crowns at affordable prices, making this an increasingly popular way of saving money. Below, we show you how to combine your dental care with a vacation on this paradise island.
Fun and exciting activities await tourists in Bali–diving, snorkeling, surfing, sightseeing, and many others. Some of the better-known surfing beaches can be found on the western side while the white sandy beaches on the eastern shoreline of the island are great for families. Want to soak up the culture? Then head into central Bali, especially in Ubud, which is great for sightseeing.
What Are Dental Crowns?
A dental crown is a tooth-shaped "cap" used to replace and cover a damaged tooth. The crown improves a tooth's appearance and restores its size, shape and strength. The purpose of crowns is to:
● Protect a weakened tooth from decay or breakage
● Restore the strength of a damaged tooth
● Cover a large filling
● Hide discoloration
● Cover an implant or hold a bridge
What Materials Are Used to Make Crowns?
Crowns are made from various kinds of materials: stainless steel, metal, all-resin, all-ceramic/all-ceramic, and Zirconia or milled crowns.
Your dentist will determine which type of material is best for you. Discuss your concerns and you'll be presented with a customized treatment plan based on your goals and budget.
What's the Process for Dental Crowns?
The process for dental crowns normally involves two or three visits (except for Zirconia or milled crown, which can be processed in one day). Examination and preparation of the teeth are carried out during the first visit, followed by the placement of the crowns.
During the first visit, your dentist will perform a complete examination, take x-rays and commence the procedure by numbing the tooth and gums. Then, the tooth will be prepared to make room for your crown. Impressions of your teeth are taken and processed in the lab. You'll be given a temporary crown while waiting for the permanent one. On your next visit, the new crown will be placed over your tooth and your treatment is complete!
How Much Can I Save on Dental Crowns in Bali?
The cost of your crowns all depends on the type of material you choose, as well as the technology used and several other factors. If you book in with one of our verified clinics in Bali, an estimate is US $328.75 (CAD $417.51; AUD $423.51; NZD $474.70; UK £229) - representing significant savings compared to countries like Australia, New Zealand and the US.
Check out some of our best specialty clinics here:
● Kuta Dental Clinic (Kuta)
● Bali International Dental Center (Denpasar)
● Bright Smiles Bali Dental Centre (Denpasar)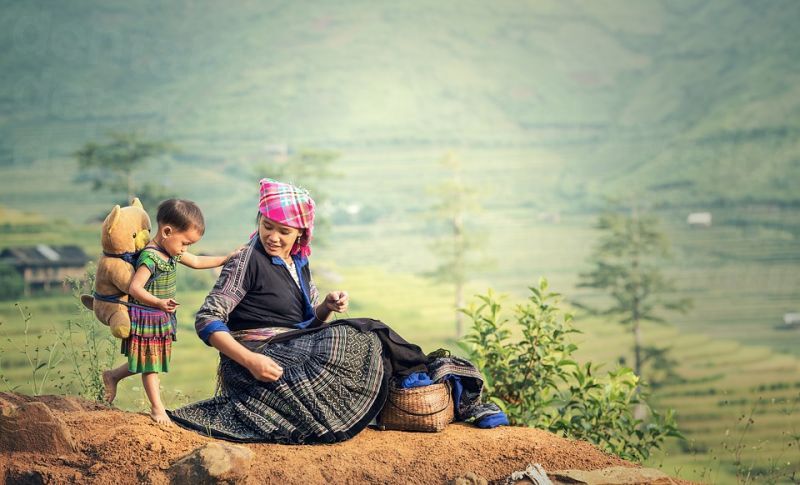 What About the Quality of the Clinics in Bali, Indonesia?
Clinics in Bali offer advanced treatment using the latest technology - and they are committed to providing international-standard, safe and hygienic facilities.
Friendly and hospitable dental teams assist local and international patients, and we have made sure that all dentists you will see in our listings pages have completed their education and training from recognized institutions both in Indonesia and abroad. Dental Departures only lists quality-checked dentists and facilities whose credentials stack-up as far as qualifications and expertise are concerned.
How Do I Book My Crowns in Bali?
Dental Departures will help you book an appointment with a dentist in Bali, Indonesia for your crowns. Checkout clinic photos, browse dentist profiles and get exclusive discounts. Feel free to call, email or use our online chat to get started on your journey to more affordable dental care.
Sources:
Overman, Vickie. Crowns and Bridges. Dental Care. Website accessed: 2 March 2019 https://www.dentalcare.com/en-us/professional-education/ce-courses/ce542/crowns-and-bridges" target="_blank
What Are Crowns Made of? Share Care. Website accessed: 2 March 2019. https://www.sharecare.com/health/dental-crown/what-dental-crowns-made-of" target="_blank
Steps of the Dental Crown Procedure. Animated Teeth. 18 February 2019. https://www.animated-teeth.com/dental_crowns/t4_dental_crowns_steps.htm" target="_blank
International Organization for Standardization. ISO. Website accessed: 02 March 2019. https://www.iso.org/home.html" target="_blank