Last fact-checked: 11 February 2020
Book yourself in for a dental crown in Ubud on your holiday-of-a-lifetime to Bali and make savings of 85%.
Granted, with Bali's incredible lineup temple ruins, expansive beaches and jaw-dropping scenery, dental work might not be high up on your island to-do list. But with the chance to save over a thousand dollars on this important dental procedure, you might want to hear us out first!
What Is a Dental Crown? Do I Need One?
Dental crowns are useful in a variety of dental problems. They are sometimes referred to as 'caps' because they are placed on top of your existing tooth, like a hat. They are used to:
● add strength to a tooth that may have become weakened due to decay or damage;
● cover a discoloured, stained or badly shaped tooth;
● restore a missing tooth in either a bridge or as part of a dental implant.
Your dentist will let you know if you need a crown from a health point of view as sometimes other treatments, such as a filling, may in fact suffice. If you want one for cosmetic reasons, your dentist can also advise on the best materials available and talk with you through other potential solutions.
What Is the Procedure for a Dental Crown?
Before a crown or bridge is made, the tooth (or the teeth either side of a gap where a crown is being used to replace a missing tooth) must be prepared. This involves reducing the tooth structure in size so the cap can be fitted comfortably. Once the tooth has been prepared, the dentist will need to make impressions that are sent to a laboratory where your new crown is to be made to measure. You will need to return to have the crown fitted in a few days' time, but in the meantime, you will be fitted with a temporary crown.
If your dental provider offers CAD/CAM dental restorations, it may be possible for the entire procedure to be completed in one day. Although prices may be higher, this is something to consider if time is of the essence.
Your dentist will also discuss the type of materials that are available for your crown. Your preferences will be taken into account, as well as the suitability of the material for each particular tooth.
All materials have their pros and cons; for example, porcelain is aesthetically pleasing but prone to fracture. An alternative is porcelain-fused-to-metal, which is stronger but sometimes the metal casts a grey shadow, especially as it ages. Zirconia is one of the newest materials available. It is biocompatible, very strong and has natural-looking qualities that mimic your own tooth. This is one of the most expensive options, although in Ubud you may find there is little difference in the price and so you could upgrade to zirconia without it costing too much more.
How Much Do Dental Crowns Cost in Ubud?
Dental crown prices in Ubud are considerably less than at home. Check out the prices below:
| | | | | | |
| --- | --- | --- | --- | --- | --- |
| | AUS $ | NZ $ | UK £ | EUR € | US $ |
| Dental Crown Costs at home | 1,700 | 1,775 | 1,015 | 1,200 | 1,300 |
| Dental Crown Prices in Ubud | 250 | 261 | 136 | 157 | 178 |
Plus, Dental Departures' price guarantee means you will always pay the best prices around.
Can I Rely On the Quality of Dental Crowns in Ubud?
The quality of dental care in Bali is good and, with some research, you will discover excellent facilities on the island catering to international patients. Ubud is a popular location, and where traditional tourists go, dental tourism soon follows. This generally ensures that clinics offer services with which international patients are satisfied; after all, if the services weren't good, then patients would have stopped coming a long time ago.
However, as with any medical treatment, it is up to you to make sure you have carried out your due diligence and researched the dental providers in the area. This isn't always easy to do when you are coming from overseas. Rather than leave it to chance, it's best to book a facility that you know is reliable, and this is where Dental Departures comes in to help.
The dental providers we work with have already been pre-screened before they are listed on our site. This includes legal/criminal checks and onsite visits. If you look under each clinic's listing, you can also find confirmation of dentist qualifications and their professional memberships, as well as verified patient reviews, clinic photos, prices, maps and other useful information.
Take a look at some of our top-rated dental clinics in Ubud where you can obtain affordable dental crowns:
● Bali Dental & Implants Centre
More to Know About Ubud
Ubud is the cultural heart of Bali and is renowned for its Zen-like, peaceful atmosphere.
There are all sorts of alternative therapies, health and wellness facilities, and yoga retreats to rebalance the mind, body and spirit. So, if you are looking to give yourself a top-to-toe health MOT, you are certainly in the right area.
Plus, if you are heading to Ubud primarily for a dental crown procedure, there is more than enough to keep you occupied in terms of sightseeing in between dental appointments. The area is surrounded by Bali's iconic rice terraces, as well as local village communities where handicrafts, including wood carvings, textiles and jewelry are hand-produced (and available to buy). The area also has intriguing temples to explore during the day and a bustling restaurant scene that comes alive after the sun goes down.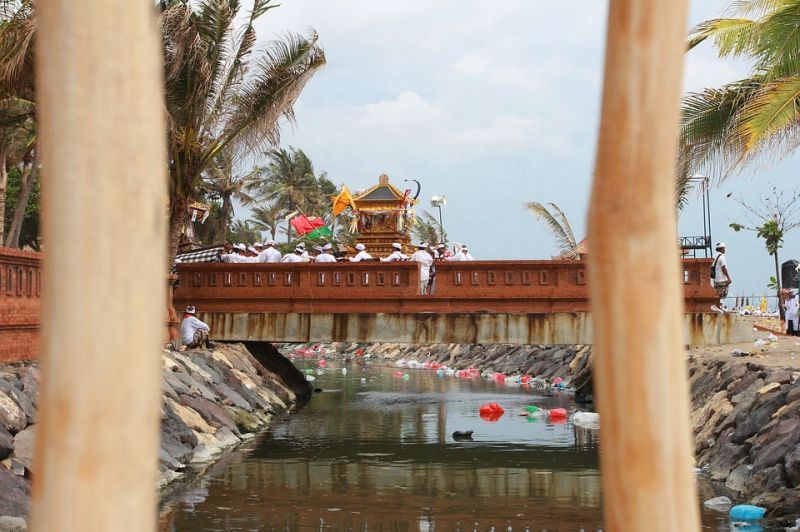 Booking a Dental Procedure in Ubud, Bali with Dental Departures
Find out more by speaking with our Customer Care Team who will be happy to talk you through your options regarding dental crowns in Ubud - or any other procedure for that matter. They can also advise about hotel bookings, insurance, finance and arrange a free, no-obligation quote from a dental clinic of your choice. Or you can book an appointment directly online with us today.
Sources:
Dental Crown Procedure. Health Direct. Website accessed 7 February 2019. https://www.healthdirect.gov.au/dental-crown-procedure" target="_blank
What are Dental Crowns and Tooth Bridges? Colgate Oral Care Center. Website accessed 7 February 2019 https://www.colgate.com.au/oral-health/cosmetic-dentistry/bridges-and-crowns/what-are-dental-crowns-and-tooth-bridges" target="_blank
Puri, Sameer. Material Choices for CAD/CAM Dentistry. Dentistry Today. 1 February 2018. https://www.dentistrytoday.com/technology/10396-material-choices-for-cad-cam-dentistry" target="_blank
Sutcliffe, T. Ubud: Inside Bali's Cultural Epicenter. CNN Travel. 14 February 2018. https://edition.cnn.com/travel/article/ubud-bali-things-to-do/index.html" target="_blank
Auger, Steve. Different Types Of Dental Crowns. Colgate. Website accessed: 24 March 2019. https://www.colgate.com/en-us/oral-health/cosmetic-dentistry/bridges-and-crowns/different-types-of-dental-crowns-0215" target="_blank