Head to Mallorca (Majorca) for low-cost dental crowns in Palma —the Island's capital. One of Spain's most popular holiday destinations, the opportunity for a holiday as well as cut-price dental care is surely an offer too good to miss out on?
A dental crown is a versatile treatment the can help with a variety of dental problems. One of its main uses is in strengthening weak teeth. A tooth may be weakened because it is damaged with a crack or chip; following a root canal or large filling where removing a large area of decay has weakened the tooth, or it can be used to replace a missing tooth, either as part of a bridge, or a dental implant.
Why Have Dental Crowns in Palma?
· The standard of dental care in Spain is generally good, if you know the best clinics to visit. Training is on a par, and similar to other countries within the European Union all dentists in Spain must be registered to practice with the General Council of Colleges of Dentistry and Stomatology. Dentists in Spain operate on a private practice basis, making dentistry highly-competitive throughout the country, and keeping prices low.

· Dental clinics are modern and equipped with state-of-the-art technologies almost as standard, such as CAD/CAM (computer-aided design/computer-aided manufacture) allowing for same-day crowns; 3D/CT scanning and digital panoramic x-rays.

· The materials for your crowns are the same brands as your dentist at home uses, including porcelain, porcelain-fused-to-metal (PFM), zirconia and precious metals, such as gold.

· Getting a dental crown won't take up too much of your holiday time and doesn't ential much downtime. The procedure is not painful, so you can just get on with your normal holiday activities straight after your procedure.

· The prices are low compared to at home.
How Much Does a Dental Crown Cost in Palma?
You can save several hundred pounds on a crown in Palma compared to at home:
| | | | | | |
| --- | --- | --- | --- | --- | --- |
| | UK £ | EUR € | US $ | CAN $ | AUS $ |
| Dental Crown Costs at home | 1,015 | 1,200 | 1,300 | 1,700 | 1,700 |
| Dental Crown Costs in Palma | 377 | 415 | 483 | 652 | 640 |


What Happens During the Crowns Procedure?
You will typically need to factor in two visits to the dentist. During the first visit the dentist will give you a thorough examination to confirm you do need a crown. The options regarding the material you want are presented to you. There are pros and cons to them all and your dentist will discuss these so you can make an informed choice. However, ultimately this may be affected by your budget, and where in the mouth the crown is to be placed as some materials are more suitable than others for certain areas.
For instance, PFM (porcelain-fused-to-metal) crowns are strong, but the metal starts to show through the porcelain as they age, giving your tooth a grey cast; porcelain is natural-looking, and hard-wearing but can fracture and zirconia is very hard-wearing, but is one of the most expensive options.
After you have decided on your material, your dentist will begin to prepare the tooth by filing it down so that the crown fits snugly over the tooth. Impressions of your mouth are then taken and sent to a laboratory. The crown will be made to fit your mouth and sent to your dentist who will fit the crown to your tooth. Meanwhile, the dentist will fit a temporary crown over your tooth.
Once your dentist has received your new crown from the lab, you can make an appointment to get it fitted. The dentist will fit it on the tooth and make any minor adjustments before the tooth is bonded to the tooth with a light-activated adhesive.
In some circumstances you may be able to get the crown procedure carried out in just one day, including tooth preparation, manufacture of crown and fitting. If your dental office has CAD/CAM (computer-aided design/computer-aided manufacture) technology the design and milling of the crown takes place at your dentist's office and is carried out, essentially, by a computer.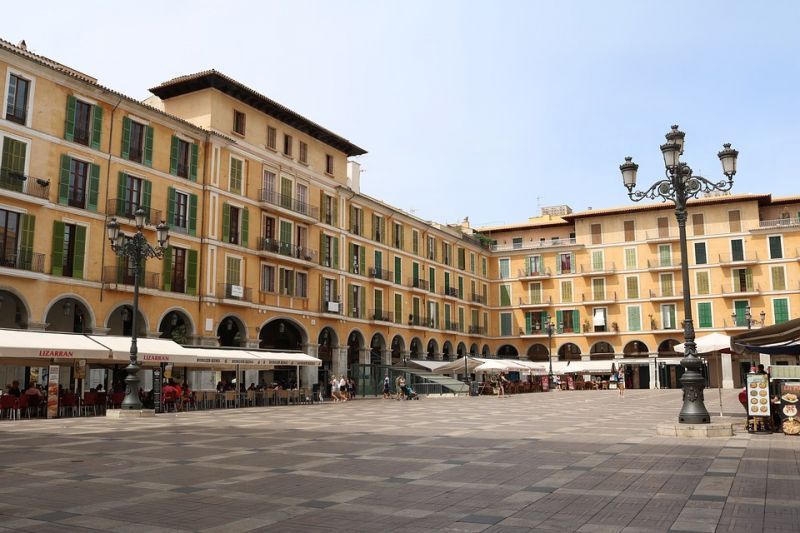 Can You Recommend Where I Can Dental Crowns in Palma?
We have extensive experience working with dentists around the globe and wholeheartedly recommend all the dentists you see on our website. We understand that getting dental care is a not a particularly pleasant experience, and that it may even be quite overwhelming trying to source a reliable dentist overseas. This is where we can assist you.
We do our own due diligence and run background checks on the dentists listed on our website. We have a number of checks and balances, including onsite visits and searches for legal or criminal records. Professional memberships and dentist qualifications are also corroborated and we also publish real patient reviews, clinic photographs, maps and prices to give you all the information you need to make an informed choice. Thus, you know if you choose a dentist through us that you can rely on them.
Take a look at some of our popular clinics in Palma for your dental crowns:
Is Palma A Good Location to Visit as a Dental Tourist?
Notwithstanding that the dental care you will receive in Palma is excellent, Palma is a particularly exciting city to spend either a short break or a longer holiday in. If you are going to get a dental crown when you're there, the procedure doesn't impose too much on your time, nor will you suffer any downtime, leaving you free to enjoy your time in Palma without hindrance.
Soaking up the atmosphere of Palma's medieval streets is one of the joys of this city. Sheltered below the imposing Gothic hilltop castle is a labyrinth of twisting, narrow streets and alleys revealing courtyards, cafes, boutique shops and other places of interest where time will happily pass you by.
However, the city also offers a sandy beach, interesting harbour, busy markets and a lively nightlife, as well as outdoor activities from simple hiking to scuba diving and kite surfing. There is more than enough to enjoy here so relax, smile and make the most of it.
How Do I Arrange an Appointment for Crowns in Palma?
Choose a clinic and book an appointment online for your crowns in Palma, or you can ask us for a free, no-obligation quote. Our Customer Care Team are available if you have any questions, or would like to find out more about dental tourism in Palma.