Last fact-checked: 20 February 2020
Save money on dental implants in Medellin, Colombia at any one of the reliable, quality-checked clinics listed with Dental Departures. And if Narcos is your impression of what this city is about, it's definitely time to think again. Medellin has undergone a dramatic makeover and is now an attractive, safe city for both locals and visitors. It's certainly worth considering if you're looking for low-cost, good-quality dental care in a location packed full of fascinating things to see and do.
Why Medellin?
While Medellin's most infamous resident, drug baron Pablo Escobar, put the city on the map for all the wrong reasons, the city is beginning to leave this forgettable period in its history far behind.
The Wall Street Journal, teaming up with the Urban Land Institute in 2012, named Medellin Innovative City of the Year thanks to the hard work of local government, businesses and community organizations to turn around the fabric of the city. New public services, such as libraries and schools, community spaces, parks and a new metro cable car connecting far-flung neighborhoods have helped breathe new life into the metropolis, while 34 new hotels are set to open in the next few years. This has attracted new businesses, which in turn, has kick-started a now-thriving economy with all the social accouterments of any major 21st-century city. A new wave of trendy restaurants, bars and shops is catalyzing the city's rebirth further still.
The City of Eternal Spring has certainly nurtured the shoots of recovery from is past, and with its enviable location set in the Andes Mountains, Medellin has both the attributes and potential to become one of Columbia's must-visit tourist destinations.
How Do I Find a Reliable Dental Clinic in Medellin?
In terms of the standard of dental care in Medellin, clinics providing services for international patients are a match for any back home in the United States or Canada. English-speaking dentists (some who have trained in the US), up-to-date diagnostic technologies, such as 3D/CT scanning and CAD/CAM (computer-aided design/computer-aided manufacture) are commonplace in Medellin's dental clinics. Put simply, there's no need to worry that dental care here is in any way inferior. A look at some of the top dental clinics in Medellin will confirm this:
All of the dental providers listed with Dental Departures have all been background-checked by our team of experts. Legal/criminal records and onsite visits, along with confirmation of dentist qualifications and professional memberships are among the checks we undertake. We also collate real patient reviews, publish clinic photos, maps and prices to give you all the information needed to make an informed decision as to which clinic is right for you.
What is the Price of Dental Implants in Medellin?
Compare the prices of dental implants in Medellin with your home country:
| | | | | | |
| --- | --- | --- | --- | --- | --- |
| | US $ | CAN $ | UK £ | EUR € | AUS $ |
| Dental Implant Prices – at home | 3,900 | 5,200 | 3,000 | 3,600 | 5,100 |
| Dental Implant Prices – Medellin | 1,100 | 1,500 | 850 | 970 | 1,500 |
How Long Does the Dental Implants Procedure Take?
Receiving a dental implant is not a quick-fix. The procedure comprises two main stages, with months between each one—and obviously a further stage if you need a bone graft. So, it's important to factor in that you will travel to Medellin twice—the first time to have the implant inserted, and then several months later after the implant has fused to the bone for the crown (replacement tooth) to be attached.
What Other Attractions Are There In Medellin?
Medellin has plenty to offer both inside and outside the city. Bustling bars, restaurants and clubs can be found in El Poblado, as well as a wide variety of hotels. Centro—downtown Medellin—has good shopping and the Museum of Antioquia that houses art collections from local artists Fernando Botero and Pedro Nel Gomez. Outside in Botero Plaza you'll find scores of Botero's larger-than-life sculptures.
There are acres of parks in town and you can get a bird's eye view of the city on the cable cars. One takes you up to Barrio Santo Domingo, Escobar's old home, which also offers great views.
Just a 45-minute bus ride away will take you to the mountains where you can go paragliding, which proves particularly popular thanks to the reliable air conditions; the rugged landscape up here is also ideal for hiking, mountain biking and 4x4 offroading.
If you want to go on a trekking adventure for a few days, one of the best routes takes you to the lost city of Ciudad Perdida —some 650 years older than Machu Picchu and certainly worthy of the effort to get there.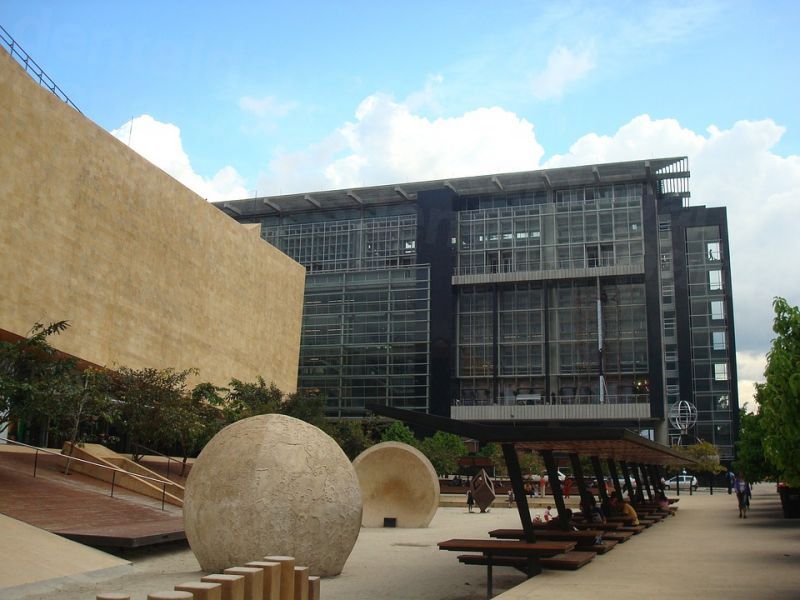 How Do I Get Started?
For a free, no-obligation quote and to start saving up to 70% on your next dental treatment, speak to our Customer Care Team who can also provide more information about dental implants in Medellin, insurance, hotels and more. Or you can book your appointment online at any time of the day or night, at no charge to you.
Sources:
City of the Year: Medellin. Wall Street Journal Magazine. Website accessed 7 January 2019.
http://online.wsj.com/ad/cityoftheyear" target="_blank
Wyss, Jim. From murder capital to retirement haven, how Medellin has outgrown 'Narcos'. Miami Herald. 26 March 2018. https://www.miamiherald.com/news/nation-world/world/americas/colombia/article203230594.html" target="_blank
Leposa, Adam. Medellin Sees Strong Tourism Growth in 2018. Travel Agent Central. 27 November 2018.
https://www.travelagentcentral.com/destinations/medellin-sees-strong-tourism-growth-2018" target="_blank
Burhenne, Mark. Your First Dental Implant Procedure: What to Expect. Ask The Dentist. 27 June 2018. https://askthedentist.com/dental-implants/" target="_blank
Lee, David. The Ultimate List of Things to Do in Medellin. Nomadic Matt. 29 November 2018.
https://www.nomadicmatt.com/travel-blogs/ultimate-list-medellin/" target="_blank
Ciudad Perdida. Lonely Planet. Website accessed: 7 January 2018. https://www.lonelyplanet.com/colombia/ciudad-perdida" target="_blank