Last fact-checked: 21 February 2020
Head to Colombia if you're looking for the ultimate tooth replacement treatment at a low price. Dental in Implants in Cartagena de Indias will cost you less than half the price at home, and this stunning city is the perfect location for your vacation.
Cartagena is a UNESCO-listed World Heritage Site with the most extensive fortifications in South America, Andalusian-style palaces and colorful colonial architecture. Overlooking the Caribbean, it is one of Colombia's most popular locations for visitors.
The historic Old Town oozes charm and has a laid-back ambiance, but if you want to party, there is the newer Bocagrande neighborhood with its palm-lined promenade, clubs, bars and restaurants. You'll also find beaches, although they are of the 'city' type and not the idyllic Caribbean-style many would hope for. These, however, are only a 45-minute speedboat ride away, into the Caribbean. All in all, Cartagena is fantastic for a vacation, making it an ideal location if you want to visit as a dental tourist as well.
What Is a Dental Implant?
Essentially, a dental implant is a replacement tooth root . It is embedded into your jaw (like a tooth root) and a replacement tooth (crown) is attached to it. It is affixed permanently, doesn't wobble or fall out and you can be confident eating pretty much anything you want as it behaves in exactly the same way as your own tooth.
What Is the Procedure for a Dental Implant?
The procedure for dental implants typically comprises two trips, which is something you will have to bear in mind, as you will likely need to return to Cartagena on two separate occasions).
The implant procedure involves the insertion of the implant into the jaw on your first trip. This is carried out under a local anesthetic. The dentist makes an incision in the gum where the implant is to be placed. A hole is drilled into the jaw bone and the implant inserted. The gum incision is then stitched closed. Thus, you won't see the implant at all.
This is then left to heal for a period of at least three months, during which time the implant and jaw bone will fuse together (in a process called osseointegration), which creates a stable platform for the subsequent attachment of the false tooth.
On your second visit, a replacement tooth (crown) is attached to the implant via an abutment. The dentist will open up your gum to expose the implant. The abutment is attached to the implant and this sticks up through the gum. The gum flap is closed again, and the crown is attached to the part of the abutment that is protruding from the gum—and the procedure is complete.
Can I Trust the Quality of Dental Implants in Cartagena?
Absolutely. The Old City may be centuries old but Cartagena is no relic. It is a modern city with good facilities and infrastructure, offering every service and amenity you'd require as a modern visitor; from decent hotels and restaurants to good shopping options and interesting attractions, it's all here.
Dental clinics, particularly those catering to international patients, are contemporary and well-equipped with the latest diagnostic and therapeutic technologies to provide accurate diagnoses and predictable treatment outcomes. Digital x-rays, 3D/CT scanning and CAD/CAM (computer-aided design/computer-aided manufacture) are just some of the state-of-the-art equipment installed in many of Cartagena's dental clinics.
Dentists in Colombia undergo thorough training at well-respected dental schools and possess the necessary skills to provide both general and specialist dental services, like dental implants. The dentists at our clinics also speak English, so there's no need to worry you won't be able to communicate.
If you book an appointment through Dental Departures', you are assured of receiving good-quality care by dentists that have been quality-checked by us. We know how important it is for international patients to feel comfortable about their choice of dentist; this is why we background check each and every provider before their name appears on our site. These checks include legal/criminal records checks and onsite visits. We also verify dentist qualifications and their professional memberships. Plus, we gather real patient reviews and publish them on our site. You can see these under each individual clinic listing along with clinic photos, prices and location maps.
Take a look at our top-rated clinics in Cartagena for dental implants:
● Centro de Implantes de la Costa by Julio Oliver
How Much Do Dental Implants Cost in Cartagena?
Compare the prices of dental implants in Colombia with your home country:
| | | | | | |
| --- | --- | --- | --- | --- | --- |
| | US $ | CAN $ | UK £ | EUR € | AUS $ |
| Dental Implant Prices – at home | 3,900 | 5,200 | 3,000 | 3,600 | 5,100 |
| Dental Implant Prices – Cartagena | 1,800 | 2,300 | 1,400 | 1,600 | 2,500 |
Also worthy of note is that with Dental Departures' best price guarantee, you'll always get the best deals available so you will never need to pay any more than you should.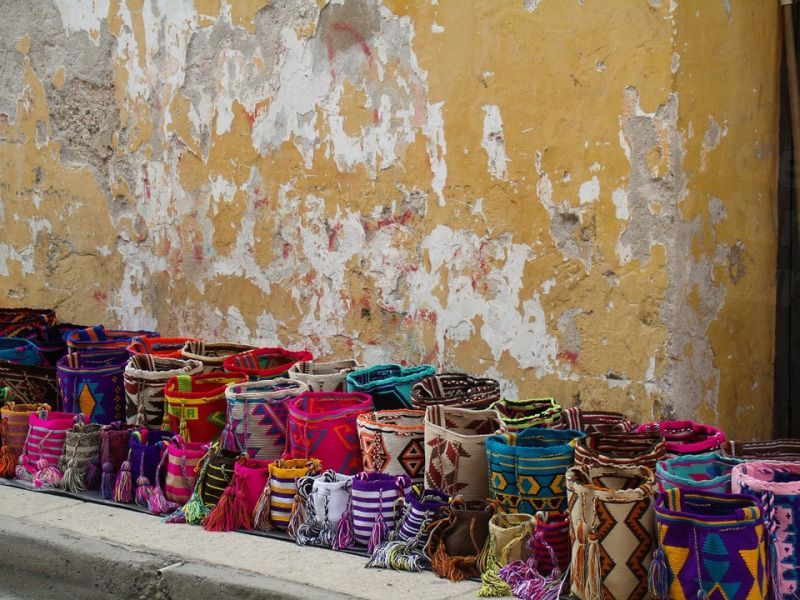 How Do I Arrange an Appointment for Dental Implants in Colombia?
Contact our Customer Care Team for further information about dental implants in Cartagena or simply book online via any of our partner clinics' listing pages. You can also ask for a free quote or find out more about our other services, such as hotel bookings, insurance or finance.
Sources:
Port, Fortresses and Group of Monuments, Cartagena. UNESCO. Website accessed: 30 January 2019.
https://whc.unesco.org/en/list/285" target="_blank
Alberto, Pamela L. What is a Dental Implant. Colgate. Website accessed: 30 January 2019.
https://www.colgate.com/en-us/oral-health/cosmetic-dentistry/implants/what-is-a-dental-implant-0314" target="_blank
Hamre, Bonnie. All About Traveling in Cartagena. Trip Savvy. 12 September 2018. https://www.tripsavvy.com/cartagena-colombia-guide-1635583" target="_blank
Burhenne, Mark. Your First Dental Implant Procedure: What to Expect. Ask the Dentist. 18 January 2019.
https://askthedentist.com/dental-implants/" target="_blank
Insertion of Dental implant. BAOMS. Website accessed: 2 April 2019.
https://www.baoms.org.uk/patients/procedures/21/insertion_of_dental_implant" target="_blank