Last fact-checked: 16 February 2020
Replace missing teeth and restore your smile to its former glory with dental implants. Book with Dental Departures to have your dental implants in San Jose, Costa Rica and save up to 70% on the costs back home.
Dental Implants were first carried out almost 50 years ago and are now a popular way to replace missing teeth. However, they are also fairly expensive, which is why many people are now traveling further afield to destinations such as San Jose where implants are considerably less expensive.
With a relatively short flight duration of fewer than three hours from some US cities, San Jose is convenient enough for a return visit, which most implant procedures usually necessitate.
This typical Central American city is ideal for leisurely strolls through its parks and neighborhoods and there are museums and galleries in which to immerse yourself for a bit of culture during your dental trip.
Why Have Dental Implants in San Jose?
The cost of dental implants in San Jose is the main reason that people consider having their treatment here. Even when factoring in accommodation, flights for two trips and the cost of the dental implant itself, the total spending is often still significantly less in San Jose than you would pay in North America.
Understandably, some people may feel nervous about undergoing dental treatment overseas, mostly due to the myths surrounding the expertise of dentists abroad. One misconception is that training just isn't as good as in North America; while this may have been true in the past, it is a different story now. Over the past two decades, rises in healthcare infrastructure and government promotion of international healthcare travel have given rise to an array of high-quality, affordable dental clinics in San Jose and beyond.
Dentists who routinely treat international patients are very often trained overseas and are members of the same international organizations of which your dentist at home is a member. So, for example, we have dentists in San Jose who are members of the International Congress of Oral Implantologists or the American Dental Association.
Booking an appointment through Dental Departures ensures you will be seen by a quality-checked dentist, whose experience and qualifications have been verified, and who offer guarantees on both their work and any lab work – giving you total peace of mind for your dental implants procedure.
How Long Do Dental Implants Take in San Jose?
The dental implant procedure is usually two separate procedures–one for the replacement of the root of the tooth and the other is the replacement of the tooth itself.
The first part of the procedure involves the insertion of the implant. This is usually completed in a day, but you may need to be available for a couple of days afterward so your dentist can check everything is as it should be before you return home.
The procedure involves the implant being inserted into the jaw bone. This is achieved by opening up the gum and painlessly creating a small hole into the jaw bone for the implant to fit into. Once the implant is inserted, the gum is closed and your first treatment is complete.
You will then wait three to six months' for the implant to fuse with your bone (a process called osseointegration) which will provide a stable platform for your replacement tooth (crown).
On your next trip, you will have the crown attached. First, your dentist will take x-rays and examine your mouth; if everything has healed nicely, impressions of your mouth will be made and the crown will be made by the lab. It'll normally take a few days to make, after which you will return to have the crown fitted to an abutment, which joins the crown to the implant. You may need to be available a few days during this second trip to ensure everything is fitted properly.
The process may take longer if you have bone loss in your jaw and require a bone graft or sinus lift prior to the insertion of the implant.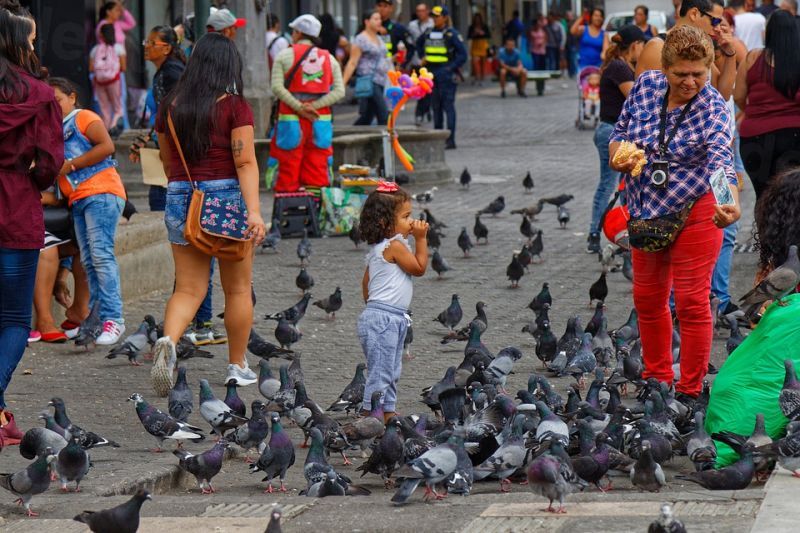 How Much Can I Save on Dental Implants Compared to the United States or Canada?
In the United States, a titanium dental implant with abutment and standard crown is around $3,900, but the price you'd pay in San Jose is $1,200.
So, even a couple of trips to San Jose for dental implants will still be less than just one implant at home. If you require multiple implants the savings become significant. You can find quality implants at these background-checked clinics in San Jose (Costa Rica):
● Costa Rica All on Four
● Clinica Mario Garita - The Dental Experience
How Do I Book My Dental Implants?
It's easy to book an appointment for affordable dental implants in San Jose with Dental Departures: you can book online any time of the day or night, or call our Toll-Free number for more information. Our website provides all the information you need to make a decision on your dental care with our patient reviews, virtual clinic tours, high-definition photos and other useful information. Contact us for a free quote and take advantage of our best price guarantee.
Sources:
Smith, Yolanda. History of Dental Implants. News Medical. Website accessed: 13 March 2019. https://www.news-medical.net/health/History-of-Dental-Implants.aspx" target="_blank
Shoshi, Parks. The 18 best things to do in San Jose. TimeOut. 9 July 2018. https://www.timeout.com/san-jose/things-to-do/best-things-to-do-san-jose" target="_blank
International Congress of Oral Implantologists http://www.icoi.org/" target="_blank
Dental Implants. Bupa. Website accessed: 13 March 2019. https://www.bupa.co.uk/health-information/dental-oral-health/dental-implants" target="_blank
Alghamdi, Hamdan. Methods to Improve Osseointegration of Dental Implants in Low Quality (Type-IV) Bone: An Overview. US National Library of Medicine National Institutes of Health. 13 January 2018. https://www.ncbi.nlm.nih.gov/pmc/articles/PMC5872093/" target="_blank