Last fact-checked: 31 January 2020
Save 75% on the cost of dental implants in Cairo with Dental Departures. We have a decade of expertise working with dentists around the world, so you can book an appointment with confidence.
What Is a Dental Implant?
Dental implants act like a tooth root, embedded into your jaw to provide a stable platform on which a false tooth (crown) is attached. They are made from titanium, a strong and biocompatible material that has been used in medical applications for decades. They are one of the most effective ways of replacing a missing tooth: looking, acting and feeling like your own teeth, they will last a lifetime if you look after them properly.
Am I a Suitable Candidate for Dental Implants?
If you have lost your tooth through an accident or trauma, you are likely to be a good candidate for dental implants. However, if you have lost a tooth (or several teeth) through periodontal disease (advanced gum disease) , this may not be the case. Periodontal disease attacks the tooth's supporting structures, including soft tissues and jaw bone, which could mean that your jaw does not have enough bone in which to secure a dental implant. In these cases, all is not lost, but it may necessitate a bone graft procedure to augment the jaw bone; this will require several months of healing time before the dental implant procedure can be carried out.
Cigarette smokers are not suitable for dental implants. Smoking compromises the blood flow to the mouth, decreasing the nutrients and oxygen required by the body's cells to heal and fight infection. This is of particular importance when implants have first been placed, but also throughout the life of the implant as smoking can still damage the tissues around the implant, which could lead to its failure years after it was placed.
Why Choose Cairo for Dental Implants?
1: The private dental care providers we have partnered with in Cairo are contemporary and modern. They have state-of-the-art technologies, including 3D/CT scanning, panoramic x-rays and CAD/CAM (computer-aided design/computer-aided manufacture), to provide accurate diagnoses, tailor-made treatment plans and expected treatment outcomes.
2: The dentists who place dental implants are specialists in their fields, carrying out training in oral surgery, periodontics and/or implantology. As well as their professional qualifications, many are likely to be members of recognised professional organisations, such as the International Congress of Oral Implantologists (ICOI ), and can offer the specialist care required for this technical procedure.
3: Cairo is a vibrant, exciting city that offers a once-in-a-lifetime opportunity to visit some of the most intriguing artifacts and structures of the civilised world. Why not take advantage of the low price of dental implants here to combine your trip with a holiday?
4: Flights to Cairo are not as expensive as you might think—coming in at around £200 (€237) return from all major airports in the UK and Eire.
How Much Do Dental Implants Cost in Cairo?
Check out the dental implant prices in Cairo compared to your home country in the table below:
| | | | | | |
| --- | --- | --- | --- | --- | --- |
| | UK £ | EUR € | US $ | CAN $ | AUS $ |
| Dental Implant Price – at Home | 3,000 | 3,600 | 3,900 | 5,200 | 5,100 |
| Dental Implant Price – Cairo | 720 | 845 | 936 | 1,200 | 1,300 |
( Note: the prices above are approximate. Please check our current prices for your selected clinic for estimated costs of treatment).
Why Should I Book Dental Implants in Cairo with Dental Departures?
Finding a trustworthy dentist in Cairo is the most important factor for dental tourists. Most of us do not have the necessary knowledge about foreign locations like this abroad and cannot ask friends, family or neighbours for recommendations.
This is where Dental Departures helps. We have helped over one-hundred-thousand patients find a dentist overseas for their successful and affordable dental care. We only partner with facilities that are reliable and carry out our background checks before we list a clinic on our website.
Our pre-screening includes searching legal/criminal records, confirming dentist qualifications, verifying professional memberships and carrying out onsite visits. We publish real patient reviews, prices, clinic photos and local maps so our patients can get a real sense of the clinics so they can make their own informed choice of what's right for them.
Top-rated clinics in Cairo for dental implants include:
● Dental Care Egypt – Dr Tamer Badr
How Long Does the Dental Implants Procedure Take?
The dental implant procedure is a two-stage process.
The first part of the procedure is when the dental implant is inserted into the jaw. This is carried out under local anaesthetic and involves the dentist making a small flap in the gum where the missing tooth was in order to access the jawbone. A small hole is made in the jawbone, and the implant positioned. The gum flap is stitched back in place and the implant is left in situ for at least three months to allow the bone and implant to fuse, in a process called osseointegration. This provides a strong base for attaching the replacement tooth (crown).
The second part of the procedure simply involves the dentist opening up the gum to expose the implant and attaching the new replacement tooth by way of a small rod (an abutment), completing the dental implant procedure.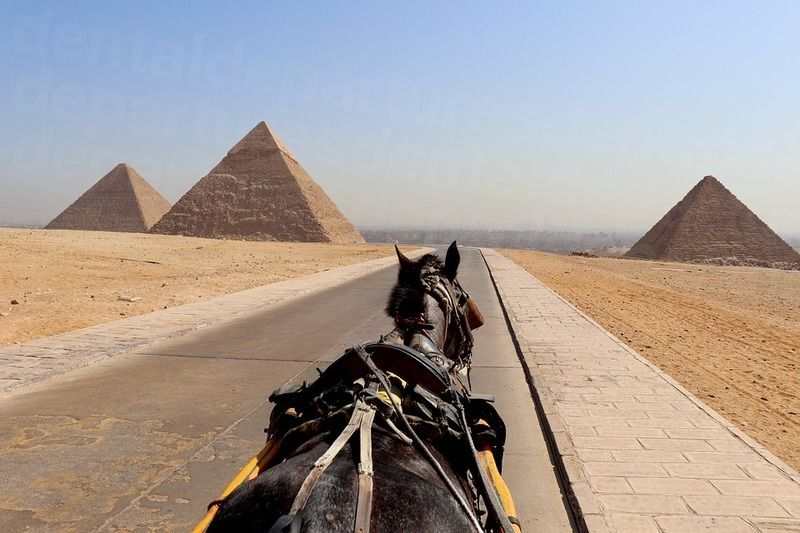 Further Information about Dental Implants in Cairo:
Find out more about dental implants in Cairo by contacting Dental Departures' Customer Care Team who will be happy to help. They can book your appointment, provide a free, no-obligation quote or assist with other aspects of your trip, including hotel bookings, finance and insurance.
Sources:
What is Periodontal Disease? Colgate Professional. Website accessed: 15 January 2020.
https://www.colgateprofessional.com/education/patient-education/topics/plaque-and-gingivitis/what-is-periodontal-disease" target="_blank
Krans, Brian. Bone Graft. Healthline. 6 November 2018.
https://www.healthline.com/health/bone-graft" target="_blank
Chrcanovic, Bruno, Ramos et al. Smoking and Dental Implants: A Systemic Review and Meta-Analysis. Science Direct. Journal of Dentistry, Volume 43, Issue 5, May 2015.
https://www.sciencedirect.com/science/article/pii/S0300571215000603" target="_blank
Burhenne, Mark. Your First Dental Implant Procedure: What to Expect. Ask the Dentist
18 January 2019.
https://askthedentist.com/dental-implants/" target="_blank