Last fact-checked: 20 February 2020
Head to Spain's second city for low-cost dental implants in Barcelona and get to explore what is widely considered one of the most beautiful cities in the world.
Barcelona exudes style and sophistication, and with its renowned nightlife scene, a plethora of tapas restaurants and cafes lining the streets, green parks and even beaches, Catalonia's capital really is the full package.
The city is famed for the whimsical architecture created by Catalan architect Antoni Gaudi, which really is like nothing else on Earth. Plus, Barcelona also boasts a rather good football team, with tours and matchday tickets available if you want to experience the incredible Camp Nou stadium. All in all, this has to be one of the alluring cities featured on our site offering affordable dental implants.
What Do Dental Implants Cost in Barcelona Compared to the UK or Ireland?
The table below shows just how much you can save on dental implants in Barcelona compared to the prices at home:
| | | | | | |
| --- | --- | --- | --- | --- | --- |
| | UK £ | EUR € | US $ | CAN $ | AUS $ |
| Dental Implant Prices At Home | 3,000 | 3,600 | 3,900 | 5,200 | 5,100 |
| Dental Implant Prices in Barcelona | 1,000 | 1,168 | 1,300 | 1,700 | 1,800 |
What is the Procedure for Dental Implants? How Long Will I Need to Stay in Barcelona?
The dental implant procedure is made up of the implant itself, an abutment and a crown. The implant is inserted into the jaw bone and act as an artificial, stable tooth root. The abutment joins the crown to the implant. The crown is an artificial tooth that fits on top of the abutment, created to match your other teeth in shape and color.
The implant is inserted on your first visit. It will be surgically placed in the jawbone, along with bone graft material if needed, with a temporary tooth on top. Unless an extraction is required, this process usually can be achieved in one day.
Your next trip will take place between three and six months later. This is so the bone and implant fuse together in a process called osseointegration, which provides a stable base for your crown. The abutment and crown are placed on this trip.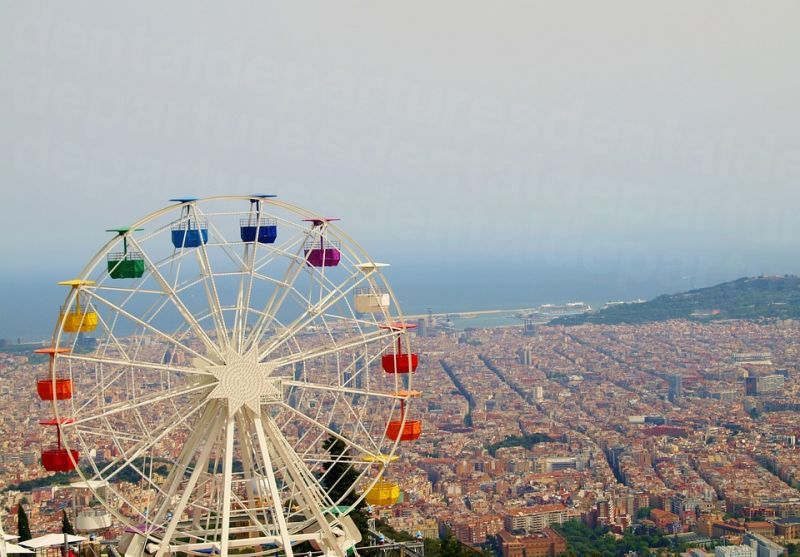 Can I Rely on the Quality of Dental Implants in Barcelona?
Dentists in Spain undergo rigorous training and once qualified, must be registered to practice. For specialists like endodontists, further training is required with professional organizations, such as the International Congress of Oral Implantologists (ICOI), providing advanced certifications toward a common certification program.
Certainly, the general standards of dentistry in Spain are exceptionally good. As dentists are in private practice, it is in their interests to provide good quality services as they are in competition with other dentists—and patients will soon go elsewhere if they are not satisfied. Dental clinics want to not only attract patients but also keep them coming back for preventive care, such as regular check-ups and fillings. Thus, you can expect clinics to be modern and equipped with the latest technologies, all of which create a professional environment in which international patients feel comfortable.
Of course, you can't always judge a book by its cover, which is why we advocate doing the necessary groundwork on any clinic that you might be considering. Booking with Dental Departures means this step is already covered—or at least all of the necessary information is packaged up nicely in one place, where you can find original, verified patient reviews.
All the dental providers on our website have also been pre-screened by us. Dentist qualifications, professional memberships, legal/malpractice records and business licenses are all included in our verification process. You can see details under each of our clinic listings, as well as clinic photos, location maps, prices.
To get started, take a look at these leading dental clinics in Barcelona for your dental implants:
How Do I Book Implants in Barcelona?
Simply schedule your appointment online via any of our clinic listing pages or give Dental Departures' Customer Care Team a call for further information about dental implants in Barcelona. Ask for a free quote, book an appointment or find out about our other services, such as hotel bookings, finance and insurance. It's our aim to make your trip run as smoothly as possible.
Sources:
Morton, C et al. 50 Most Beautiful Cities in The World. Conde Nast. 26 January 2017. https://www.cntraveler.com/galleries/2016-01-08/the-50-most-beautiful-cities-in-the-world" target="_blank
Burhenne, Mark. Your First Dental Implant Procedure: What to Expect. Ask the Dentist. 18 January 2019. https://askthedentist.com/dental-implants/" target="_blank
Nordqvist, C. What is Periodontitis? Medical News Today. 18 January 2018. https://www.medicalnewstoday.com/articles/242321.php" target="_blank
Krans, Brian. Bone Graft. Healthline. 6 November 2018. https://www.healthline.com/health/bone-graft" target="_blank
Advanced Credentialing. The International Congress of Oral Implantologists. Website accessed: 21 February 2019. https://www.icoi.org/advanced-credentialing/" target="_blank