Last fact-checked: 5 Apriil 2020
Shave more than two-thirds off the price of dentures in Zadar, Croatia. You don't have to forego your annual holiday to pay for new dentures—just combine your trip with your dental care and you can achieve both.
Dentures: What to Know
If you are new to dentures, you may be unsure as to exactly what the treatment entails and whether they will suit your particular circumstances. In a nutshell, dentures replace missing teeth with false teeth that are attached to a frame. These fit snugly over your gums and existing teeth, filling in any gaps. If you still have some teeth remaining you'll need a partial denture while for those with no teeth left, a full denture is required.
Dentures are removable, so you take them out to clean them. It is recommended to do this every night to give your soft tissues a chance to recuperate as dentures do put pressure on the gums and the bony ridges beneath them. Your dentist will give you information on how to care for your dentures, and when is the best time to remove them so that your oral health is maintained.
How Much Do Dentures Cost in Zadar?
The table below shows how much you can save on dentures prices in Zadar, compared to a dental clinic at home:
| | | | | | |
| --- | --- | --- | --- | --- | --- |
| | UK £ | EUR € | US $ | AUS $ | NZ $ |
| Full Dentures Prices - at home | 1,400 | 1,600 | 1,800 | 2,400 | 2,500 |
| Full Dentures Prices – Zadar | 400 | 470 | 520 | 760 | 793 |
Please note that there are average prices at the time of writing; head for our individual clinic listing pages for more up-to-date prices.
Is it Possible to Receive Good-Quality Dentures in Zadar?
Absolutely. The standard of dental care in Croatia is generally excellent. Dentists are well-trained and the clinics are modern. State-of-the-art technologies, such as CAD/CAM, 3D CT scanning and digital x-rays are all available, just as they are at dental clinics at home.
Croatia is a member of the European Union and thus it follows EU regulations on safety and hygiene, as well as other internationally-recognised protocols set by organisations such as the International Standards Organisation's ISO 9001:2015.
Dental Departures recognises that, while price is important, so too is receiving an excellent standard of care. We have made it our mission to bring you reliable information you can trust regarding all the dental facilities listed on our website. We carry out a number of background checks to verify dentist qualifications and their professional memberships. We also perform onsite visits to clinics and publish real patient reviews.
Our listings include other helpful information, such as prices, clinic photos and location maps to enable you to make your own informed choice of the clinic that's right for you.
Check out our clinics in Zadar, like Zara Dental Centar, for affordable dentures and a range of other cosmetic and preventive dental procedures.
What Is the Procedure for Dentures? How Long Will I Need to Stay in Zadar?
It will generally take around a week for you to receive your new dentures in Zadar, and you will probably need two or three visits to the dentist (giving you ample time to explore the city in the meantime).
At your first appointment, the dentist will examine your mouth thoroughly, checking any teeth you do still have, as well as the gums and supporting bone structure. After that, impressions of your mouth will be taken that will be sent to a laboratory where your dentures are tailor-made to fit.
You will return to the dentist once your dentures have been received from the lab. The dentist will first place the dentures in your mouth to check the fit. Any minor adjustments are made by the dentist until they fit firmly. At first, particularly if you haven't worn a denture before, it may take a little getting used to.
Similarly, if you have worn a denture before, your old one may have been loose and the new one may be a tighter fit. It is a good idea to allow some time for you to wear your new dentures so you can go back to the dentist if they need adjusting further.
If there is a possibility that you will need to have one or more of your teeth extracted, then your mouth will need time to heal before a permanent denture is fitted. As the gums heal, they tend to shrink, which means that a permanent denture won't fit.
To get around this, a lighter, healing denture is put in place to be worn for several months (allowing time for the gums to heal and shrink back). For practicality reasons, it is worth having your teeth extracted by a dentist at home several months before you travel to Zadar, so you can receive your permanent denture when you arrive.
Is Zadar A Good Location for Dental Tourists?
Zadar is an old city with marble streets and architecture dating back to Roman times. Steeped in history and glorious architecture dating back to Venetian times, you'll also find modern, glass-fronted restaurants and bars—together providing an eclectic, pleasing mix of new and old. The town is filled with quirky shops and has a varied nightlife with plenty of restaurants and bars to discover.
As a major port, it is easy to catch a ferry to one of the many nearby islands, and national parks are a mere half-hour away if you want to see the countryside and walk the nature trails. For traditional and dental tourists, Zadar is a great location in which to relax and enjoy the scenery.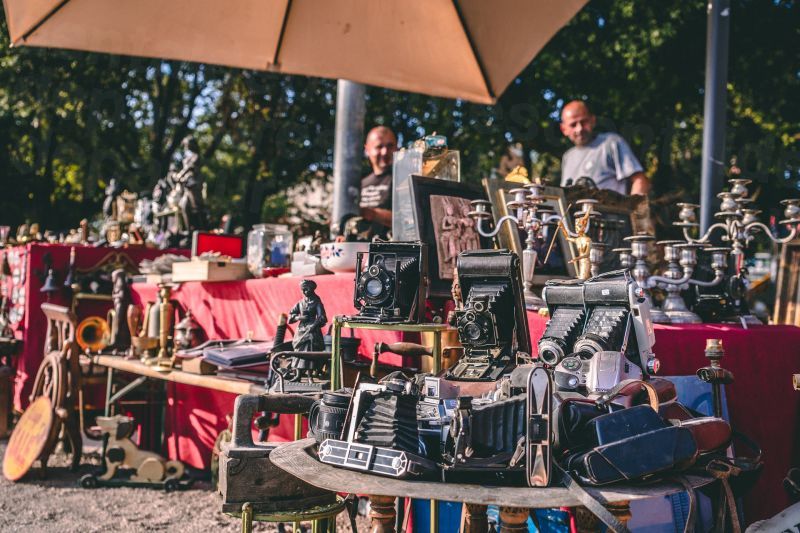 Getting Started
Dental Departures' Customer Care Team is available if you want to find out more about dentures in Zadar. They can also book an appointment, obtain a free, no-obligation quote or help with hotel bookings, insurance and finance. Or you can book your appointment online at any time of the day or night, at no charge to you.
Sources:
Full Dentures, Partial Dentures, Denture Care—Learn More. Colgate. Website accessed 24 July 2019 https://www.colgate.com/en-us/oral-health/cosmetic-dentistry/dentures/full-dentures-partial-dentures-denture-care-learn-more" target="_blank
Parker, Sid. Removable Dentures. Dear Doctor. 1 May 2011. https://www.deardoctor.com/articles/removable-full-dentures/page3.php" target="_blank
Vilardi-Shanley, Kristen. Sleeping in Dentures. Dear Doctor. 1 December 2018. https://www.deardoctor.com/inside-the-magazine/issue-30/sleeping-in-dentures/" target="_blank
Gotter, Ana. What to Expect During a Tooth Extraction. Healthline. 9 February 2018. https://www.healthline.com/health/tooth-extraction" target="_blank