Last fact-checked: 5 April 2020
Book a holiday for your new dentures in Rijeka, Croatia. If the cost at home is off-putting, you can make savings abroad of more than 50%—which is more than enough to cover your flight and accommodation costs.
Why Choose Rijeka?
Rijeka is a great city for a break or holiday. Like many of Croatia's other cities located on the Dalmatian Coast, it has breath-taking architecture and overlooks the cobalt waters of the Adriatic Sea. There is more than enough to keep you occupied in the city and along the waterfront, but if you want to go slightly further afield there are amazing nature trails through verdant countryside, and you can take a ferry to visit one of the nearby islands if you'd like to explore a little more.
Overall, it presents a great opportunity to see this stunning part of Europe and take advantage of lower prices on your new dentures.
How Much Do Dentures Cost in Rijeka Compared to the UK and Ireland?
The table below shows dentures prices in Rijeka, compared to your home country:
| | | | | | |
| --- | --- | --- | --- | --- | --- |
| | UK £ | EIRE € | US $ | AUS $ | NZ $ |
| Full Dentures Price – at home | 1,400 | 1,600 | 1,800 | 2,400 | 2,500 |
| Full Dentures Price – Rijeka | 618 | 660 | 739 | 1,090 | 1,140 |
Note: the prices above are approximate. Please check our current prices for your selected clinic for estimated costs of treatment.
New to Dentures? No problem
If you've never had dentures before, you may be a little apprehensive about travelling abroad for them. Or, you may not be entirely sure just what the treatment entails. But, there's no need to worry because we can help.
If you've lost any teeth you are a candidate for dentures, although many people opt for dental crowns or dental implants if they have only lost one or two teeth. Dentures provide a frame on which false teeth are attached. The frame is made to measure so that it fits your mouth with the false teeth appearing in the correct gaps in your teeth. If you still have some teeth left, then a partial denture is fitted, while people with no teeth will have a full denture.
Dentures are useful, not just from a cosmetic point of view, but also in terms of being able to eat food properly. They are designed to be worn throughout the day, taking them out at night. They can be placed in a glass with a dental cleaning tablet so they are clean and fresh for you in the morning. Other than that, caring for your dentures is relatively easy, although you should handle them over a towel—they can be slippery and if you drop them and won't break if they land on a towel.
Is it Possible to Receive Quality Dentures in Rijeka?
Croatia is a member of the European Union and adheres to the same rules and regulations about hygiene and safety as do all the countries in the EU. There is no reason why you shouldn't receive the same high-quality care in Rijeka as you would at home, as long as you choose wisely. All of the dental clinics listed on our site are modern and fitted with the latest technologies, including 3D/CT scanning, digital x-rays and computer-aided design/computer-aided manufacture (CAD/CAM); this ensures patients receive accurate diagnoses and predictable treatment outcomes.
Dental Departures have undertaken all of the necessary research on all the dental providers we partner with. Our background checks include legal/criminal records, doctor qualifications and professional memberships. We collect real patient reviews, visit clinics personally and publish location maps, prices and clinic photos so you have everything at your fingertips to help you make an informed choice.
Top-rated clinics where you can go for your dentures in Rijeka include:
What Is the Procedure for Dentures? How Long Will I Need to Stay in Rijeka?
You will require two or three visits to the dentist while you are in Rijeka, and it will typically take around a week to receive your new dentures. With modern CAD/CAM in-house labs, many dentists can now offer full service within a couple or three days.
At your first appointment, the dentist will want to give your mouth a thorough examination and take x-rays to check on the status of the supporting bone structure. Impressions of the mouth are taken as these will be sent to a laboratory where your dentures are made to measure.
After a few days, your dentist will receive your new dentures and you can make an appointment to go and have them fitted in Rijeka. The dentist will first place the dentures in your mouth to ensure they fit, making any minor adjustments so they are comfortable and stable. If you have previously worn dentures, your new ones may feel tight as it is likely that your old ones became loose. If you have never worn dentures before, they may take a little time to get used to, but you will soon adjust to wearing them.
Teeth Extractions: If you have teeth that need removing, you will not be able to wear a permanent denture for several months after the extractions. Your mouth needs to be able to heal properly, so you will be given a lighter, 'healing' denture to wear in the meantime. Unless you want to make two trips to Rijeka, it would be better for you to have your teeth removed by a dentist at home several months before you travel.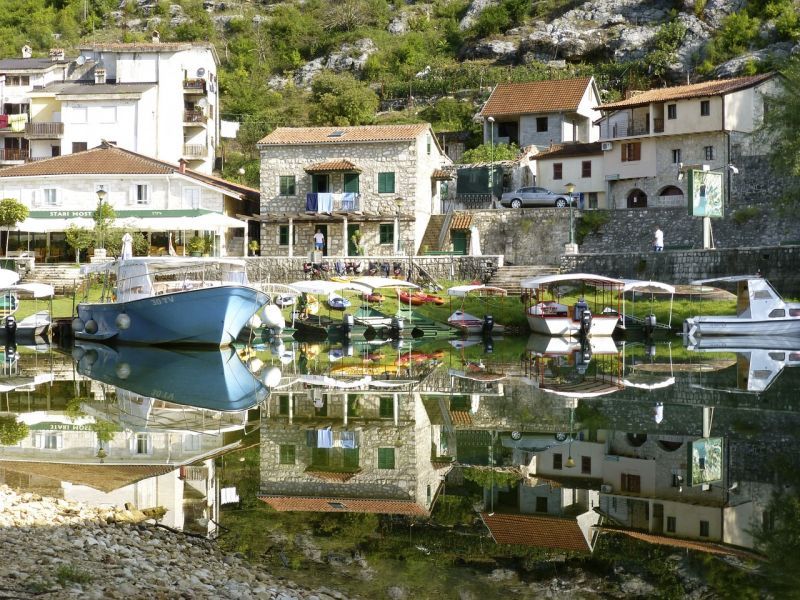 Further Information About Dentures in Rijeka
Contact Dental Departures' Customer Care Team for free to find out more about dentures in Rijeka. You can ask for a free, no-obligation quote or see below for ways to book an appointment. Or you can book your appointment online at any time of the day or night, at no charge to you.
Sources:
Full Dentures, Partial Dentures, Denture Care—Learn More. Colgate. Website accessed 24 July 2019. https://www.colgate.com/en-us/oral-health/cosmetic-dentistry/dentures/full-dentures-partial-dentures-denture-care-learn-more" target="_blank
Parker, Sid. Removable Dentures. Dear Doctor. 1 May 2011. https://www.deardoctor.com/articles/removable-full-dentures/page3.php" target="_blank
Vilardi-Shanley, Kristen. Sleeping in Dentures. Dear Doctor. 1 December 2018. https://www.deardoctor.com/inside-the-magazine/issue-30/sleeping-in-dentures/" target="_blank
Gotter, Ana. What to Expect During a Tooth Extraction. Healthline. 9 February 2018. https://www.healthline.com/health/tooth-extraction" target="_blank