Last fact-checked: 15 February 2020
Combine a holiday with new dentures in Georgia . You can make massive savings of around 80% in this delightful country, which has plenty of historic sites to visit in between your visits to the dentist.
How Much Do Dentures Cost in Georgia?
The table below shows how much dentures cost in Georgia compared to average prices at dental clinics at home:
| | | | | | |
| --- | --- | --- | --- | --- | --- |
| | UK £ | EUR € | US $ | AUS $ | NZ $ |
| Full Dentures Prices - at home | 1,400 | 1,600 | 1,800 | 2,400 | 2,500 |
| Full Dentures Prices – Georgia | 273 | 324 | 357 | 532 | 552 |
( Note: the prices above are approximate. Please check our current prices for your selected clinic for estimated costs of treatment).
What Is the Procedure for Dentures? How Long Will I Need to Stay in Georgia?
Your dentist will give you a more accurate idea of how long you will need to stay in Georgia but you should arrange for around a week. Whether you are replacing all your teeth with full dentures or replacing only some teeth with partial dentures , the process for obtaining your new teeth is the same. You will need to take into account time for measuring up, the manufacturing process (in a lab) and the time needed to go back to have them fitted and adjusted (if need be) at a second appointment.
It is worth bearing in mind that if you require any teeth extractions then your mouth and gums will need time to heal before permanent dentures can be worn. In these circumstances, you will be given a temporary, healing denture which is much lighter than a permanent one, and will need to be worn for around three months (although there is no problem in wearing it for much longer). As your gums heal, they will shrink back, which is another reason why it's best to wait before having your permanent denture fitted.
If travelling back to Georgia after three months to receive your permanent dentures is likely to be a problem, you should arrange to have any teeth removed by a dentist at home, at least 3 months before you visit your dentist in Georgia.
Is Georgia a Good Location for Dental Tourists?
Georgia is an up-and-coming destination with a rich history and impressive architecture that makes it a top place for a well-earned break. Its diverse landscapes include the Caucasus mountains, the Black Sea beaches, a wine-growing region, canyons, waterfalls and breath-taking scenic trails across national parks. From the capital's meandering cobblestone streets to the country's most famed resort on the Black Sea to old-mining towns that are a stark reminder of the country's past as a Soviet state, Georgia offers so much—and is an exceptionally good-value location for a holiday.
Whether going as a traditional tourist or dental tourist, you'll find Georgia has more than enough to keep you occupied while taking advantage of the country's low-cost dental care.
Can I Rely on the Quality of Dental Care in Georgia?
Dental tourism is on the rise in Georgia. In part, this is because tourism is growing generally; and where traditional tourists go, dental tourists often soon follow. The country offers excellent-quality dental care and we have partnered with highly-skilled dentists with all of the necessary experience and qualifications.
There has been substantial investment in private dental facilities in Georgia, with many equipped with the latest technologies and offering modern facilities that adhere to world-renowned protocols on hygiene and safety.
Why Book an Appointment for Dentures in Georgia with Dental Departures?
1) Dental Departures has years of experience working with the best dentists around the world. We have helped hundreds of thousands of patients find reliable dental care.
2) Dental Departures pre-screens all of the dental providers we partner with, which includes:
● Onsite visits
● Examining legal/criminal records
● Confirming dentist qualifications
● Verifying professional memberships
● Publishing real patient reviews
3) Dental Departures has a B est P rice G uarantee —so when you book with us, you'll always get the best deals around.
4) The listings on the Dental Departures website include location maps, prices and clinic photos to help you make an informed choice on the best facility for your dentures in Georgia.
Take a look at some of our top-rated dental clinics in Georgia where you can go for new dentures:
● Confident Dental Clinic Tbilisi
● Clinic Elite Dentistry and Aesthetics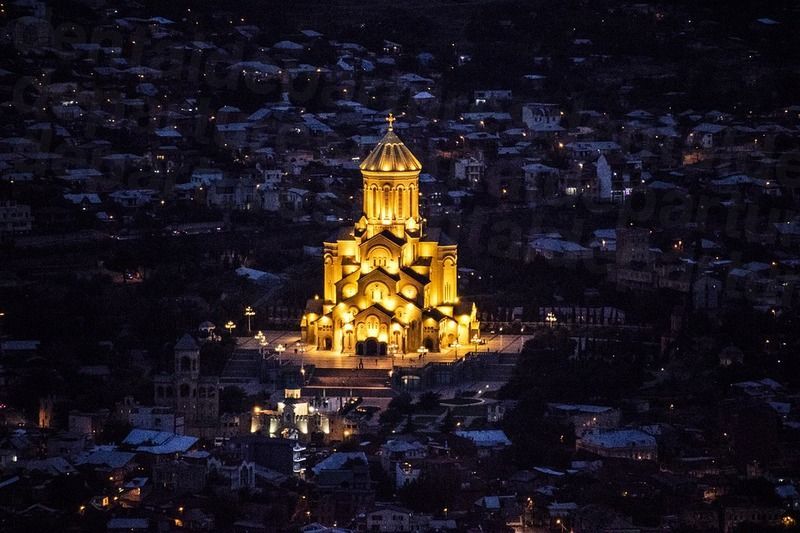 Further Information About Dentures in Georgia
Book an appointment for your dentures in Georgia online with Dental Departures. Speak to our Customer Care Team to get a free quote or ask about the other services we offer, includingfinance, insurance and hotel accommodation.
Sources:
Parker, Sid. Removable Full Dentures. Dear Doctor. Website Accessed: 28 January 2020.
https://www.deardoctor.com/articles/removable-full-dentures/page3.php" target="_blank .
Full Dentures, Partial Dentures, Denture Care—Learn More. Colgate. Website Accessed: 28 January 2020.
https://www.colgate.com/en-us/oral-health/cosmetic-dentistry/dentures/full-dentures-partial-dentures-denture-care-learn-more" target="_blank .
Gotter, Ana. What to Expect During a Tooth Extraction. Healthline. 9 February 2018.
https://www.healthline.com/health/tooth-extraction" target="_blank
Cynthia. 15 Amazing and Unique Places to Visit in Georgia. Journal of Nomads. Website accessed: 28 January 2020.
https://www.journalofnomads.com/15-amazing-places-georgia/" target="_blank