Last fact-checked: 14 February 2020
Bring back your beautiful smile again with high-quality dentures in Kuala Lumpur. Talk confidently and eat your favorite food easily with your new replacement teeth. Dental Departures helps you find affordable, reliable dentists in Kuala Lumpur who can make and fit natural-looking dentures while you explore the Malaysian capital.
The cost of dental treatments in the US, Europe, Australia and New Zealand can be prohibitively expensive, especially as many insurance providers only cover standard, low-quality dentures that can be uncomfortable and impractical. As a result, people who suffer from tooth loss must bear the inconvenience of having gaps in between their teeth or settle for a sub-standard, ill-fitting denture that can damage teeth.
The good news is that it is possible to restore your smile without shelling out a huge amount of money if you swap your local dentist for one overseas. Dentists in Kuala Lumpur offer superior quality dentures at a lower price compared to your home country. You'll be able to enjoy some fantastic savings while experiencing a memorable holiday in this alluring Southeast Asian country.
Exciting activities await tourists in KL—sightseeing ( there's lots to see and do: dining out, shopping, swimming or simply strolling this very modern, walkable city. One of the most popular tourist destinations is the Petronas Towers, which you can head up for a bird's eye view of the city or just stick to selfies in front of the incredible twin structures at ground level. Take the Brickfields free-walking tour sponsored by KL City Hall or peek into the lives of the royalty by visiting the National Palace Royal Museum.
Providing you have a couple of days to spare after completing your treatment, don't forget to try out your new teeth on some of the tastiest street food served up by the hawkers at Jalan Alor (just avoid hard or sticky food1). Shopping opportunities can be found at BBKLCC or Central Market, while Sunway Lagoon is great for water slides and fun cooling down in the water.
Why Get Dentures from KL Dental Clinics?
Clinics in Kuala Lumpur provide exceptional dental services at low prices compared to most developed countries, like the US, Australia and New Zealand. Top-quality materials are used in producing natural-looking dentures. The best dentists in KL have completed their studies and training from local universities and international institutions. As members of organizations like the Malaysian Dental Council and the Malaysian Dental Association, dental practitioners comply with strict safety standards.
What Are the Types of Dentures? Which Is Best for Me?
Dentures (or 'denture' if you only need one row) are removable devices that replace your missing teeth. Complete dentures are used to replace all of the missing teeth while partial dentures are used when there are still natural teeth remaining.
If you want to replace your missing teeth, two options are available: conventional or immediate. Conventional dentures are worn for about eight to 12 weeks after teeth extraction, allowing your gums time to heal. On the other hand, immediate dentures are fabricated in advance or right after the removal of your teeth. The bones and gums shrink after the healing process. As a result, wearers of immediate dentures require major adjustments.
Discuss your goals and ask questions to your dentist; they will be able to recommend the best option for you.
How Do I Care for My Dentures?
Just like your natural teeth, dentures require tender loving care. Keep up with your daily oral hygiene by brushing regularly and rinsing with mouthwash.
Wearing your new denture needs a little practice. Begin by eating soft food and cut it into small pieces. Try to chew slowly. After you get used to wearing them, you can return to your usual diet. As a reminder, be careful with extremely hot food or drinks and avoid hard and sticky food.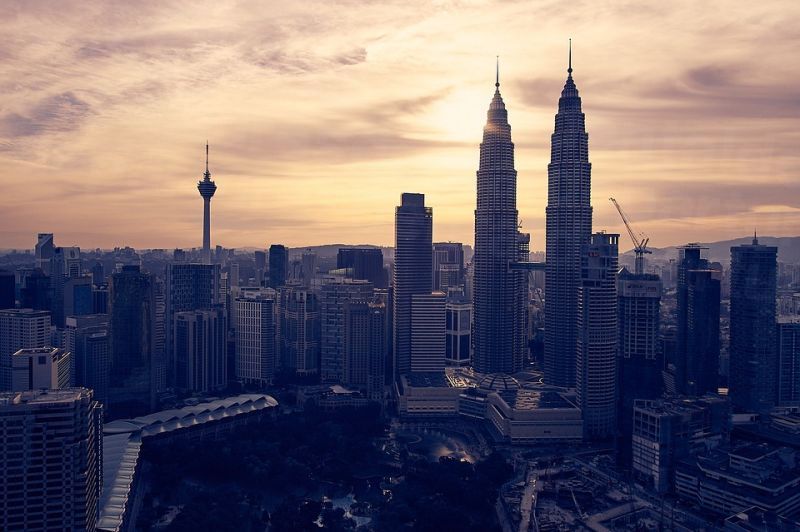 What's the Cost of Dentures in Kuala Lumpur?
The cost of dentures depends on the type of material you choose. To give you a ballpark figure, dentures in KL cost around USD $302.71 ($398.27; AUD $399.80; NZD $444.66; UK £215.23).
For a quick start, here are some of our most popular clinics in KL providing dentures for international patients:
● Procare Bangsar Dental Surgery
● Imperial Dental Specialist Centre
● Beverly Wilshire Dental Centre
How Do I Find a Dentist for My Dentures?
Dental Departures will help you find a Kuala Lumpur dentist for your dentures. Simply browse our website and choose from our roster of vetted dentists. Check dentist profiles, read patient reviews, and avail of discounts. To book an appointment, get in touch with us via phone, email, or online chat. We'd be glad to hear from you.
Sources:
Lee, Dave. How much do dentures cost? Bank Rate. 17 February 2017. https://www.bankrate.com/finance/smart-spending/how-much-do-dentures-cost.aspx" target="_blank
What are Common Problems Caused by Poor-Fitting Dentures? Elizz. 27 October 2017. https://elizz.com/caregiver-resources/caregiving-tips/denture-problems-and-care" target="_blank
Davenport, Tammy. Effects of Poor Fitting Dentures. Very Well Health. 8 November 2018. https://www.verywellhealth.com/dentures-and-the-effects-of-poor-fitting-dentures-1059196" target="_blank
Dental Health and Dentures. WebMD. Website accessed: 7 March 2019 https://www.webmd.com/oral-health/dental-health-dentures#1" target="_blank