Plan a holiday to coincide with getting your new dentures in Palma , Mallorca (Majorca) and see how much you can save. Plus, with Dental Departures' quality-checked dentists we guarantee the best prices.
If you're one of the many Brits or Irish heading to Spain's Balearics for your holiday, then saving over 50% on the cost of your new dentures is bound to put a smile on your face. As finding an NHS dentist at home is becoming increasingly difficult, private dentistry is not much of an alternative because it's so expensive. However, Spain offers an alternative: if you can factor in your dental care as part of your dental holiday, then you will be surprised at the savings you can make.
Palma is the capital of Mallorca, a beautiful city to spend your holiday. It's got sun, sea, sand, history and with decent weather all year round you can spend even less by going when it's not so busy.
How Much Do Dentures Cost in Palma?
The table below shows the cost of full dentures at a private dentist at home, compared to a dentist in Palma:
| | | | | | |
| --- | --- | --- | --- | --- | --- |
| | UK £ | EUR € | US $ | CAN $ | AUS $ |
| Full Dentures Prices at Home | 1,171 | 1,398 | 1,500 | 2,026 | 1,988 |
| Full Dentures Prices in Palma | 550 | 660 | 708 | 956 | 938 |
Is Getting a New Denture in Palma Good Option for Dental Tourists?
The process of getting your new dentures takes a number of visits to the dentist, so if you're on holiday these can be factored in over the duration of your trip. You will need to see the dentist for an initial consultation and assessment, where your dentist will examine your mouth and discuss your aspirations. The next step is to take impressions of your mouth to send to the laboratory where your new dentures will be made. You will return to the dentist several days later to get your dentures fitted, once they have been returned from the lab.
So, you'll have some time to enjoy Palma in between your dental appointments.
What About the Quality? Are the Dentists in Palma Reliable?
Dentists in Spain offer good quality services to international patients. They work in private practice, which means they are in competition with one another. Thus, it is in their best interests to ensure you are satisfied with the services they provide. This is also good news in terms of prices because competition tends to keep prices lower.
But don't think that just because the prices are low that the quality is too—far from it. The cost of living in Spain is lower than at home, and overheads such as rents, rates, staffing costs, materials and equipment are as well, which means the savings are passed on to you.
In terms of expertise and skills, globalization has had a positive effect in creating general standards across the world. At the best clinics, dentist training and qualifications are not dissimilar wherever you go; internationally-recognized standards are adopted globally and well-known brands disseminate their technologies and materials to the four corners of the planet.
When you book through Dental Departures, you can rely on the quality of the dental providers listed on our website, as all of them have already been background-checked by us. We ensure they are reliable by conducting onsite visits and searching for any legal or criminal records. Our checks include substantiating dentist qualifications and professional memberships, as well as collating real patient reviews—all of which you can find under each clinic listing. Alongside clinic photos, maps and prices you can find all the information you need to help you make your own informed choice on the right destination for you. Some of our top-rated clinics in Palma are listed below:
We also provide additional services, such asfinance, insurance and exclusive offers on accommodations to simplify the process, as well as saving you money.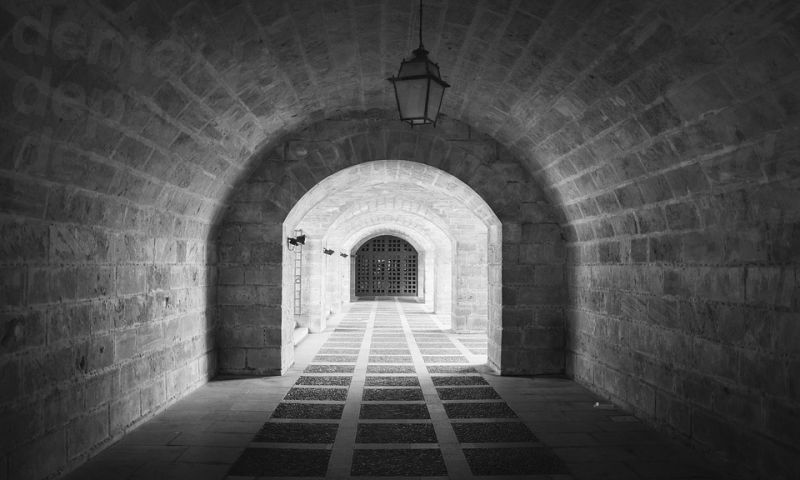 Why Else Should I Choose Palma for My Dental Holiday?
Palma is one of Spain's most attractive cities—in part because of the breath-taking Gothic Cathedral that overlooks the city. Just next to the harbour, you will find spectacular views across Palma from its summit, and for just a few euros it's worth going inside to experience its cavernous vaults. Around the Cathedral is the old town where you can wander to your heart's content through cobbled, narrow streets, taking in a little shopping or stopping for refreshments at one of the many bars, cafes and restaurants you'll stumble across.
Impressive old buildings are Palma's signature with the Moorish Almudaina Palace and Beliver Castle also fine examples of the city's history, now both museums.
Getting around on foot is the best way of not missing anything, with no shortage of organized walking tours if you want to make sure that you don't. If you're seeking something speedier or lest tiring, then you can also opt for the hop-on-and-off bus tours.
Relaxed places to hang out include the Passeig des Born—a magnificent tree-lined boulevard lined with designer and high-street shops, as well as cafes and bars—and the galleries, market and cobbled streets of the Placa Major.
Palma has plenty of accommodation options, but staying in the city centre means that you won't have to far to go for the major attractions.
How Do I Book an Appointment for Dentures in Palma?
You can book an appointment online, or ask for a free quote. Our Customer Care Team is available via the free telephone number, or online chat. If you'd like to know more about getting your dentures in Palma, get in touch and find out how easy it is to save money on your dental care, all in the enjoyable environment of a top-class holiday location.