Last fact-checked: 31 March 2020
If you're visiting Colombia, take the time to get some low-cost dental care and maintain your dental health. You can make decent savings by having fillings in Cali while you're in town, and you'll feel much better having nipped a potentially bigger problem in the bud.
What Are the Prices for Fillings in Cali?
Compare the price of fillings in Cali with the prices at home below:
| | | | | | |
| --- | --- | --- | --- | --- | --- |
| | US $ | CAN $ | UK £ | EUR € | AUS $ |
| Dental Fillings Cost at home | 130 | 272 | 100 | 114 | 181 |
| Dental Fillings Cost in Cali | 40 | 52 | 30 | 35 | 55 |
Why Cali?
Colombia's resurgence as a travel destination has seen an influx of visitors to cities like Cali.
As the third-largest city in Colombia, Cali is the place to head to if you love Salsa dancing. You simply can't escape it here—the music can be heard everywhere with dancing in clubs, pubs and sometimes out on the streets. And beginners can find visitor-friendly classes available a small cost, or you can head to one of the legendary Salsa clubs that often provide free lessons at least once a week. For some inspiration, try checking out "Delirio", a Cirque-du-Soleil-style show that combines circus acts with choreography (you will have to book well in advance before you arrive in Cali for this one).
Apart from Salsa, explore interesting neighborhoods, including bohemian San Antonio—'Old Cali' with its colonial houses and Granada, the city's foodie paradise. It's a great city to spend some time in and you'll certainly find plenty to explore outside after your dental work, including golfing, hiking in the nearby Farallones de Cali National Park, or sailing along the Pacific Coast.
What About the Quality of Dental Care in Cali?
The quality of dental care at the best clinics in Cali is just as good as what you would find anywhere else in the world—and the same materials your dentist at home uses for fillings are available here. Colombia's dentists are skilled and highly-trained; their clinics are kitted out with the latest diagnostic and therapeutic technologies in dentistry.
We do always recommend taking a little time to find a reliable facility, and this is made easy with Dental Departures. We've made it our business to partner only with trustworthy clinics that have passed our background checks with flying colors. We check legal and criminal records and confirm dentist qualifications and professional memberships. Patient reviews are collated and published on our website, as are clinic photos, maps and prices so you can easily compare facilities and choose the best one for you.
To get started, check out Estetica Dental Avanzada and scroll down to see the wealth of information we provide.
Are Dental Fillings a Good Procedure to Have as a Dental Tourist
Filings are ideal for a trip of any kind. Its reasonably quick procedure, therefore only taking up a short amount of your valuable vacation time with no downtime afterward. With today's rising dental care costs around the world, why not take advantage of Cali's dental services during your visit?
How Can Dental Fillings Help My Health?
Dental fillings are used to fill cavities in your tooth formed by decay caused by bacteria or trauma to the tooth. Tooth decay is caused by bacteria that feeds off plaque, the sticky substance that coats teeth when saliva and food mix in your mouth. Toxins and corrosive acid are produced by the bacteria that wear down tooth enamel and cause gum disease. Both of these lead to eventual tooth loss, so it's really important to fix these little problems before they become bigger (and more expensive) ones.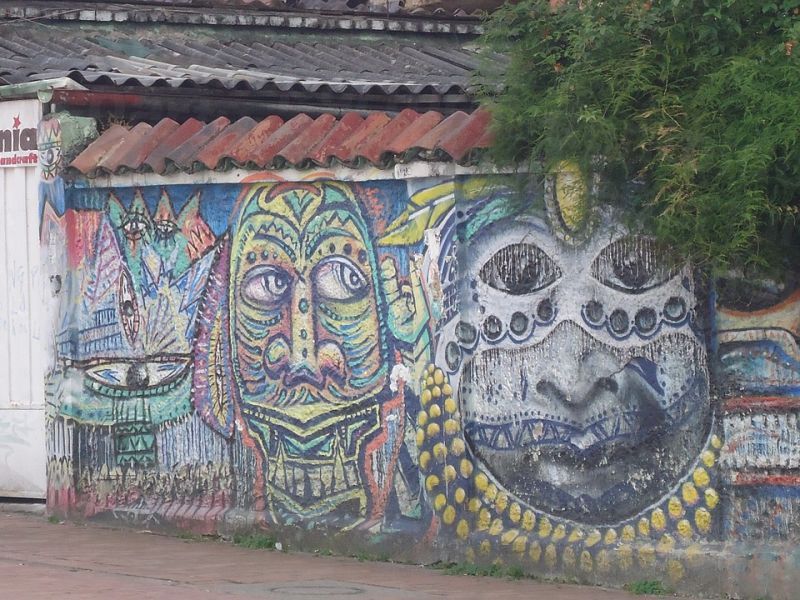 What Is the Procedure for a Filling?
The procedure typically takes only minutes to carry out. The dentist first administers a local anesthetic by injecting it into the gum around the tooth. After a few minutes, the area will become numb and the dentist will begin to take out the decayed area of the tooth using a drill. The resulting cavity will be cleaned and a filling made from the material you have agreed upon with your dentist will be placed and left to harden. After a few minutes, the dentist will shape, smooth and polish the filling until it feels comfortable to you.
What's Next?
Get in touch with Dental Departures' Customer Care Team to find out more about fillings in Cali. They can book an appointment for you and talk you through each option available, or you can book your appointment online with us, any time of the day or night. Don't forget that with our Best Price Guarantee you'll never pay more than you need to.
Sources:
Leadbeater, C & Haines, G. 21 Reasons Why Colombia Should be Your Next Holiday Destination. The Telegraph. 20 July 2018. https://www.telegraph.co.uk/travel/destinations/south-america/colombia/articles/21-reasons-why-colombia-should-be-your-next-holiday-destination/" target="_blank
Fillings: The Basics. Colgate Oral Care Center. Website accessed 13 January 2019. https://www.colgate.com/en-us/oral-health/procedures/fillings/fillings-the-basics" target="_blank
Stewart, Harry. The Top 10 Things to Do in Cali, Colombia. 7 November 2017. https://theculturetrip.com/south-america/colombia/articles/the-top-10-things-to-see-and-do-in-cali-colombia/" target="_blank
Baker, Michael. Tourism in Cali, Colombia. USA Today. Website accessed: 10 January 2019. https://traveltips.usatoday.com/tourism-cali-colombia-35912.html" target="_blank