Last fact-checked: 5 April 2020
Going on holiday to northern Croatia? Book in for your dental fillings in Rijeka —a charming port city overlooking the Adriatic that's packed with attractions—and discover top-rated dental clinics providing services for a fraction of the price you'll pay at home.
Dental care may not be uppermost in your mind if you're booking a holiday, but if you're one of 1.03 million in the UK without an NHS dentist and have been neglecting your dental health a little too long, it could be time and money well spent.
How Much Do Fillings Cost in Rijeka Cost Compared to the UK and Eire?
Fillings prices in Rijeka are less than a third of the prices at home. Check out the table below to compare:
| | | | | | |
| --- | --- | --- | --- | --- | --- |
| | UK £ | Eire € | US $ | AUS $ | NZ $ |
| Dental Fillings Prices at home | 133 | 158 | 170 | 225 | 242 |
| Dental Fillings Prices in Rijeka | 40 | 43 | 48 | 71 | 74 |
Note: the prices above are approximate. Please check our current prices for your selected clinic for estimated costs of treatment.
Why Would I Need a Tooth Filling?
Tooth fillings are usually used to fill a cavity caused by tooth decay. The tooth decay will erode the tooth, and so the decayed area will need to be removed, and the resulting hole filled. Fillings can also be used to repair fractured teeth.
Why Are Dental Fillings Important to Dental Health?
Prevention of disease is a fundamental approach to modern dental care. This involves regular check-ups with a dentist, who can examine the mouth and spot any problems early. In this way, simple treatments, such as teeth cleaning and dental fillings, can correct a small issue before it turns into a big problem that may require more extensive dental work, such as a root canal, or even removal of the tooth.
Tooth decay is one of the most common dental problems. It is caused by the acid excreted by bacteria that live in the mouth. This is why brushing teeth is one of the fundamentals in keeping the mouth healthy. Brushing not only helps to get rid of the bacteria, but a clean mouth makes it harder for bacteria to stick to the teeth. However, bacteria like to hide out in places where your brush doesn't reach—i.e between the teeth and just below the gum line, which is why flossing is also recommended as part of your oral health regime.
Tooth decay and gum disease are among the most prevalent oral health diseases in the world, according to the Lancet, but with a good oral health regime, they are also among the most preventable.
What Is the Procedure for a Filling? How Long Will it Take?
Dental fillings take a matter of minutes to complete, although if you have a tooth with multiple areas of decay, it may take a little while longer. You will only need one visit to the dentist to complete your filling.
After examining your mouth, the dentist will ask you about any problems. X-rays are likely to be taken if you haven't seen the dentist before, and especially if you are experiencing any specific problems. If you haven't any obvious signs of decay, it could well be that your tooth has a fracture, which may be the cause of any pain or sensitivity. Once the areas of decay or damage have been identified, the dentist will begin to repair the tooth.
First, any areas of decay are removed, and the resulting cavity thoroughly cleaned. Next, your dentist will ask you about the filling material you would like. Long gone are the days where an unsightly, silver-coloured amalgam filling was installed without being giving the option of a more subtle alternative. These days, you have a choice—and while amalgam fillings are still available, the majority of people choose a tooth-coloured composite or porcelain filling. Not only are they much more attractive, but there's also no health controversy surrounding these materials (unlike there is about the mercury contained in amalgam ).
Once the filling material has been decided upon, the dentist will apply it to your tooth cavity. It will be left to harden for a few minutes and then the dentist will begin to shape, smooth and polish the tooth. Once it feels comfortable, the procedure is complete and you'll be free to walk straight out and get on with your holiday!
Can I Rely on the Quality of Dental Care in Rijeka?
The standard of dental facilities in Rijeka is generally of a high-quality. Clinic facilities are modern, and they contain the latest technologies. Dentists are well-trained, highly-skilled and are able to deliver a full range of dental and specialist dental treatments that you can rely on.
But here's the but: it is always advisable that you carry out a little research to find a trustworthy clinic, which is what Dental Departures' have already done. We carry out our own background checks that include verifying dentist qualifications, confirming professional memberships and collating real patient reviews. We conduct onsite visits and you can find clinic photos, location maps and prices under each listing on our site.
Take a look at these top-rated clinics in Rijeka for your dental fillings: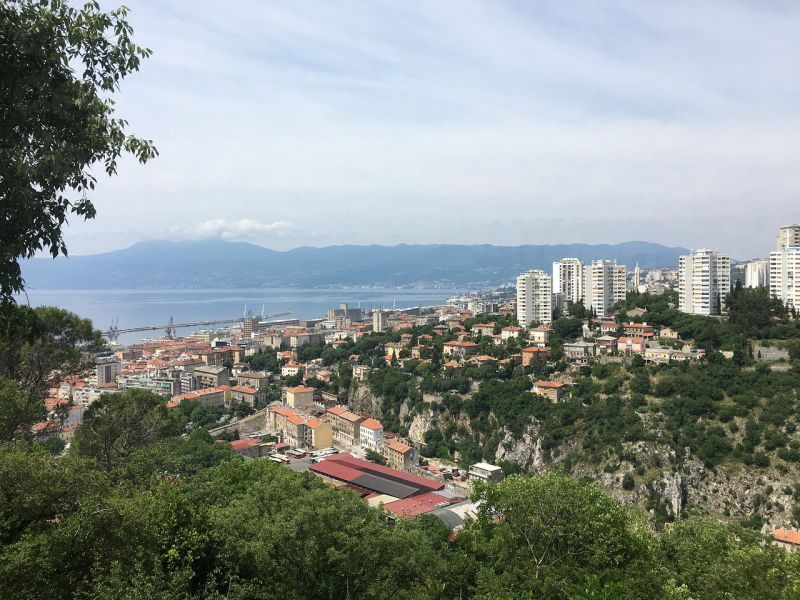 Further Information About Dental Fillings in Rijeka:
Connect with Dental Departures' Customer Care Team for further information about going to Rijeka for dental fillings. Alternatively, see below for ways you can book your free appointment in Croatia.
Sources:
Matthews-King, Alex. More than 1 Million Patients Unable to get NHS Dentist Amid Rising Tooth Decay Crisis. The Independent. 2 February 2019. https://www.independent.co.uk/news/health/nhs-dentist-appointments-tooth-decay-sugar-oral-health-a8759546.html" target="_blank
Higuera, Valencia. Tooth Cavities. Healthline. 15 November 2017. https://www.healthline.com/health/dental-oral-health-cavities" target="_blank
Nordqvist, Christian. What is Periodontitis? Medical News Today. 18 January 2018. https://www.medicalnewstoday.com/articles/242321.php" target="_blank
Peres, Marco A. et al. Oral Disease: A Global Public Health Challenge. The Lancet. 20 July 2019. https://www.thelancet.com/journals/lancet/article/PIIS0140-6736(19)31146-8/fulltext" target="_blank
Bazilchuk, Nancy. Are Mercury Dental Fillings Really That Dangerous? Science Nordic. 22 February 2018. http://sciencenordic.com/are-mercury-dental-fillings-really-dangerous" target="_blank