If you are having difficulties signing on with an NHS dentist, or you want to save on private dental treatments, then you might want to consider factoring in your general dental care with your holiday. So, on your next trip to Mallorca (Majorca) you could book in to get a check-up and your dental fillings in Palma .
Dental fillings are a necessary and preventive measure in maintaining dental health. Even if you have a thorough cleaning regime, it's still possible to acquire tooth decay, a result of bacteria attacking the tooth. Tooth decay can easily be removed from the tooth, and the resulting cavity filled with a filling material.
In the past, silver-coloured amalgam fillings have been the product of choice, due to its low price and durability. However, recently, it has rather fallen out of favour, possibly due to controversy about the mercury content found in amalgam fillings. Mercury is toxic to humans, and we are also becoming more conscious about cosmetics—most of us would prefer aesthetically pleasing tooth-coloured fillings.
So, replacing all your amalgam fillings may be another reason for finding the most cost-effective way of doing it, which is why Palma is a good choice. While fillings are reasonably inexpensive when compared to other dental procedures, if you can save money then why not?
What Are the Prices for Fillings in Palma?
You'll save at least 50% on the cost of dental fillings in Palma, compared to home:
| | | | | | |
| --- | --- | --- | --- | --- | --- |
| | UK £ | EUR € | US $ | CAN $ | AUS $ |
| Dental Fillings Cost at home | 133 | 158 | 170 | 229 | 225 |
| Dental Fillings Cost in Palma | 60 | 70 | 74 | 90 | 90 |
Are the Dentists in Palma Reliable?
Dental tourism in Spain is becoming a more attractive option to holidaymakers. Many providers are located in easily-accessible tourist locations and the clinic facilities are often contemporary and high-tech—far removed from many NHS dentistry practices. Clinics are equipped with the latest diagnostic and therapeutic technologies, such as 3D/CT scanning and digital x-rays for accurate diagnoses, as well as CAD/CAM (computer-aided design/computer-aided manufacture) that offers quicker treatment times with same-day prosthodontics (crowns, veneers etc).
Dentists in Spain are skilled professionals, having undergone similar (if not the same) sort of training that most dentists throughout the world get now. As the world has become a smaller place, so ways of doing things, as well as new techniques, are adopted quickly—so there's little need to worry about your dentist in Palma being out-of-date, or not up to the standards of dentists at home.
That said, you should always choose any medical professional with care. Although no medical procedure can ever be guaranteed 100%, ensuring you have chosen a reliable practitioner will give you a head start.
This is why choosing to book your dentist through Dental Departures will help. We undertake a series of checks to ensure all of the facilities listed on our site are trustworthy. We carry out onsite visits, and research legal/criminal records. Our listings also include patient reviews, and confirmation of dentist qualifications and professional memberships. You can also view clinic photos, maps and prices—making the process of choosing a dentist easy with all the relevant information at your fingertips.
Can You Recommend a Dental Clinics in Palma for My Fillings?
Dental Departures has years of experience partnering with high-quality, reliable dental providers overseas. All our clinics offer top-rated services, so take a look at some of the facilities we have listed below if you want some ideas on where to book your appointment:
What is the Procedure for Dental fillings in Palma? Is it the Same as at Home?
Of course. You won't notice any difference in how the treatment is carried out. The dentist will give your mouth an examination and if you need fillings will discuss with you what filling material you would prefer. Composite resin fillings are popular these days, because the material is tooth-coloured, although they are slightly more expensive then amalgam fillings. However, porcelain and even gold are options.
Once the material has been agreed upon, your dentist will numb the area around the tooth with a local anaesthetic. After several minutes, once the anaesthetic has taken effect, the dentist will remove the tooth decay with a drill. Once all the decay is removed, the area is cleaned and the filling material applied. This will need a few minutes to set, and once it is, the filling will be filed into shape.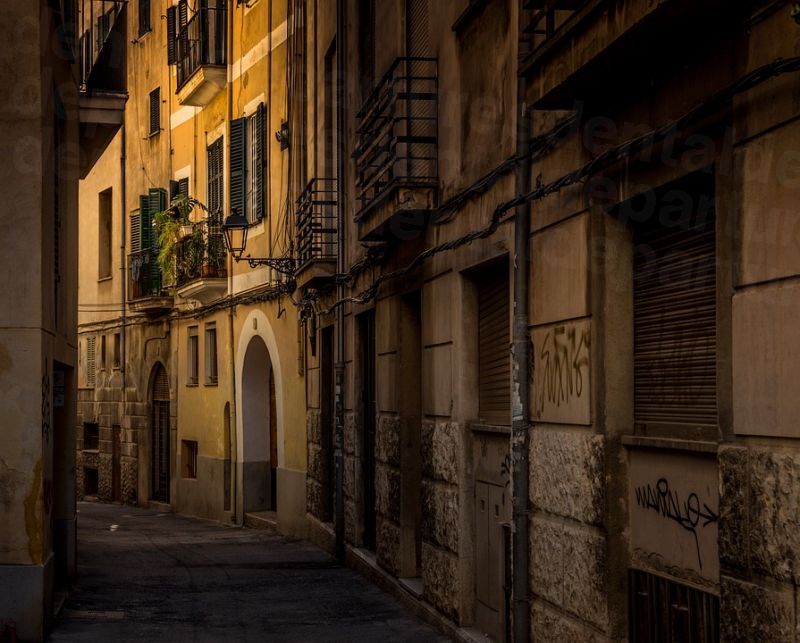 Are Fillings a Good Treatment As a Dental Tourist?
Although practically all dental treatments are suitable for dental tourists, some may be better than others, depending on your plans for your trip. Fillings are a good procedure to have as a dental tourist because the treatment time is quick—only around half an hour—so you won't lose too much of your holiday time at the dentist.
Secondly, the procedure has little in the way of downtime, so you won't be prevented from enjoying any aspect of your holiday because, for instance, you have a tender mouth. The worst part of having a filling is waiting for the numbness from the anaesthetic to wear off after treatment. However, this only takes an hour or two before your mouth feels normal again and you can eat and drink without wondering if you are dribbling!
How Do I Book an Appointment for a Filling in Palma?
Browse our listings, choose a clinic and book an appointment online. Alternatively, if you have any questions about dental fillings in Palma, speak to our Customer Care Team who will be able to help.