If you're finding it difficult to get affordable dental care at home then take advantage of the cheaper prices abroad when you're on holiday. You can get dental fillings in Antalya , Turkey for a third of the price you'll pay at home. It might not be huge savings, but every little helps!
The shortage of NHS dental services is forcing people to rethink their entire dental health routine. Paying private healthcare charges is not an option for many, particularly cash-strapped families whose budgets just don't stretch that far. The NHS dentistry crisis is not just affecting adults now, with some dental practices not even accepting children as new patients. For a family of four, just keeping up with yearly routine check-ups and perhaps some preventive care, like a filling, is now another huge added expense to find the money for—so although combining your routine dental care with a holiday might sound farfetched, it makes a lot of sense.
How Much Can I Save on Dental Fillings in Antalya?
The cost of fillings in Antalya are around a third of the prices at home. Check out the comparisons in the table below:
UK £

EUR €

US $

CAN $

AUS $

Dental Fillings Cost at home

133

158

170

229

225

Dental Fillings Cost in

Antalya

42

50

54

73

72
What is the Quality of Dental Care in Antalya?
You shouldn't find any problems with the quality of dental care in Antalya. It is accustomed to receiving tourists, and its dental tourism facilities are becoming quite popular with international patients. It's not hard to see why. Clinics are contemporary, modern and kitted-out with the latest technologies, such as CAD/CAM (computer-aided design/computer-aided manufacture) for same-day crowns and veneers; 3D/CT scanning and digital panoramic x-rays.
There's no need to worry that the expertise available in Antalya is sub-standard as dentists in Turkey are well-trained, and able to offer dental care that is as good as you'll get at home.
However, with anything health-related you should always do your research and choose a facility that gives you comfort and that offers reliability and trustworthiness. We know that's not necessarily easy to assess when you're seeking a clinic abroad, which is why booking with Dental Departures can help.
All the clinics listed on our site have been background checked to ensure quality. We look at legal and criminal records, verify qualifications and confirm professional memberships, as well as conducting onsite visits and publishing real patient reviews. You can check out information on each clinic on our website, and with maps, clinic photos and prices you should be able to make an informed choice of the most suitable facility for you to visit.
Dental clinics, like these popular facilities in Antalya, have a good reputation with our patients and will offer you excellent services for your dental fillings, or other dental work:
Will I Be Able to Get White Fillings in Antalya?
Of course. The same materials your dentist at home uses for dental fillings are all available at the dental clinics in Turkey. So, you can get tooth-coloured composite resin or porcelain fillings rather than the metal-coloured amalgam fillings.
This may also be a consideration if you are concerned about the mercury content in amalgam fillings. We have seen controversy over recent years over whether amalgam fillings are safe , although the FDA has stated they are. However, some people have been replacing their amalgam fillings with other materials, and it certainly makes sense if you have a few to replace to get the work done where the costs are lower than at home—you could save yourself several hundred pounds.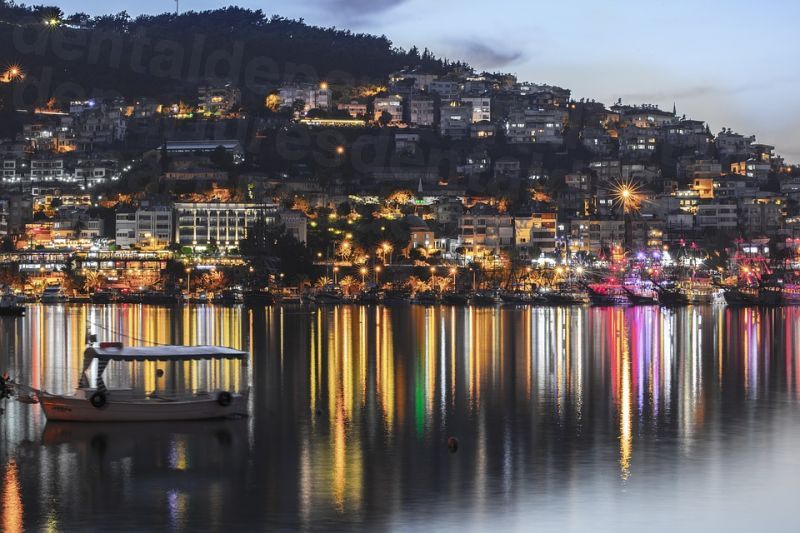 How Do I Arrange an Appointment for Dental Fillings in Antalya?
Browse our listings and choose a dentist. You can book an appointment online, or you can ask for a free quote. Our Customer Care Team are available 24/7 to speak to via the free phone number, or online chat, if you've any questions about getting dental fillings in Antalya, or if there is anything else you'd like to know about dental care in Antalya.
References:
1. NHS dental shortage. Sophie Borland, Jaya Narai; Daily Mail. https://www.dailymail.co.uk/news/article-5964757/Chaos-thousands-patients-NHS-dentists-recruitment-crisis.html
2. Dental amalgam fillings. US Food and Drug Administration. https://www.fda.gov/medicaldevices/productsandmedicalprocedures/dentalproducts/dentalamalgam/ucm171094.htm" target="_blank