If you need a root canal then why not turn it into a positive and head to Spain for the treatment? You can save more than enough to help pay for a holiday by booking your root canal in Marbella . Why not look forward to the experience rather than dread it?
When Do I Need a Root Canal?
A root canal is required when the chamber at the centre of your tooth (called the pulp chamber) becomes infected. Nerves and blood vessels are contained in the pulp chamber that feed down into the tooth's roots via the root canals. Once infected, swelling in the gum caused by an abscess may form, causing throbbing and pain, as well as an unpleasant taste in your mouth as the abscess drains. Unfortunately, that's not the end of it as the infection won't go away on its own. Even with a course of antibiotics, if the pulp chamber is not cleaned out and filled bacteria will find its way back in and the infection will recur. These types of infections can be serious—even fatal—so if you don't have the root canal treatment, the only other option open to your dentist is to remove the tooth.
What is the Cost of a Root Canal in Marbella, Compared to Home?
The table below details the price for a root canal in Marbella, which is substantially lower than the price you might have been quoted at home:
| | | | | | | |
| --- | --- | --- | --- | --- | --- | --- |
| | UK £ | EUR € | US $ | CAN $ | AUS $ | NZ $ |
| Root Canal Prices at home | 1,000 | 1,200 | 1,300 | 1,800 | 1,800 | 1,900 |
| Root Canal Prices in Marbella | 200 | 240 | 250 | 350 | 340 | 365 |
As you can see, savings can be up to 80% without sacrificing quality or comfort!
Is a Root Canal in Marbella Suitable for Dental Tourists?
Fortunately, most dental procedures are suitable as a dental tourist, but in the case of a root canal you may have to act quickly. Many root canal problems (although not all) are acute. The first sign something is wrong may be a tingling sensation in you gum adjacent to the infected tooth. You may experience sensitivity to hot and cold foods, and even air, and then the swelling may develop and pain. This is the point where most people will visit a dentist, who then makes the diagnosis. The dentist will prescribe antibiotics as a root canal can't be carried out until the infection has cleared up. So if you are planning to head to Marbella for your treatment, you have a week or two to arrange your trip to give the antibiotics time to work.
You might need to factor two or more visits to the dentist while you are in Marbella, so plan to be there a few days. However, apart from the trips to the dentist, which may take up a few hours in total, the rest of the time you'll be free to enjoy your time in Marbella. The root canal procedure has very little downtime. In fact, once the local anaesthetic in your mouth has worn off most people find they can eat, drink and do any other activities they normally would.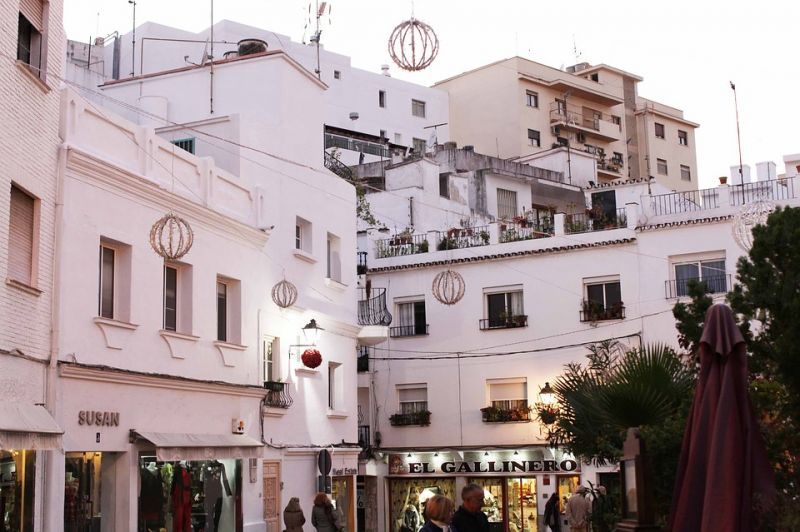 What is Entailed in the Procedure for a Root Canal?
You may need two or more visits to the dentist in Spain , particularly if the strength of your tooth is compromised. After the decay has been removed, your dentist may recommend getting a crown as well.
At the first visit to your dentist in Marbella, x-rays or scans will be taken to check the infection has cleared up and to determine the number tooth roots and canals. Each tooth has between one and three roots, and each root has, potentially, two root canals. So, at the least your dentist may have only one root canal to clear, but it could be up to six, which will obviously take longer.
The procedure is actually no more painful or uncomfortable than a normal filling—it's just that it could take a good while longer, and lying in the chair with your mouth open while the dentist pokes around is not the most pleasant way of spending your time. However, your mouth will be numbed with local anaesthesia so you won't feel a thing.
Once the anaesthesia has been given time to kick-in, the dentist will drill a hole in the top of your tooth to access the pulp chamber. This will be cleared of debris, along with each root canal—right down to the tip of the root—and cleansed thoroughly. Once completed, antibiotic medication may be placed in the pulp chamber with a temporary filling to seal the tooth.
After a few days, you will return to the dentist, who will remove the temporary filling and replace it with a permanent one if there is no sign of infection. At this point, if a crown is needed to strengthen the tooth, impressions of your mouth are taken and sent to a laboratory to get the crown made. You will need to return to the dentist a few days later to have it fitted. However, if your dentist has CAD/CAM technology (computer-aided design/computer-aided manufacture) the crown can be milled in your dentist's office while you wait and you can have it fitted that same day.
Can I Trust the Quality of My Root Canal Treatment in Marbella?
Generally, dental care in Spain is of a high standard, and particularly those clinics that treat international patients. Spain is a member of the European Union and follows the European directives on health and safety. Thus, you should have no qualms about the qualifications of the dentists as medical education in Spain is also of a good standard.
But, we do always recommend that you choose a reliable dental clinic, which is often not that easy if you are considering another country for your care. You usually can't get recommendations from friends, neighbours or family, as you would at home.
Dental Departures can help take the guesswork out of your search. We have partnered with thousands of well-regarded, high-quality dentists around the world and have presented them all in one easy-to-use website. Just search for your location and procedure and you will be given a list of suitable facilities.
How do we know these facilities are reliable? Because we have carried out our own background-checks, confirming dentist qualifications and professional memberships as well as doing onsite visits and collecting patient reviews. Our listings show this information, as well as prices, clinic photos and maps which makes it easy for you to choose the right clinic for your needs.
A selection of our clinics offering root canals in Marbella are shown below:
What's the Best Way of Arranging to see a Dentist in Marbella?
Browse our listings, choose a clinic and as for a free, no-obligation quote. Or, talk to our Customer Care Team on the free phone number or online chat who will be more than happy to help.