Last fact-checked: 20 March 2020
Our dentists in Baja California Sur offer you fantastic dental care at great prices. Around 70% less than what your dentist at home charges, wouldn't you rather spend your money on you, rather than your dentist? Have a holiday and affordable dental care – let Dental Departures show you how.
Baja California Sur has been described as paradise between two seas and it's not hard to see why so many Americans and Canadians holiday here–and why many decide to stay. The peninsula has a first-class tourist infrastructure which makes the most of this beautiful part of the world. Parts of the terrain are rugged and wild, but its quaint villages, endearing towns, pristine beaches and azure-colored waters work together creating an alluring and charming destination.
The peninsula is characterized by mountains and coastal plains and is surrounded by the Pacific Ocean and the Sea of Cortez, also known as the Gulf of California. Numerous islands surround the peninsula and the coastline is littered with attractive bays.
Plants and wildlife is diverse and the arid soil is favored by cacti, shrubs and sagebrush. The Mexican giant cactus, the cardon, is unique to this area. Reptiles, mammals, birds, including golden eagles and ospreys, and marine life that includes blue, grey and humpbacked whales, as well as orcas have all made their home here.
The state's capital and largest city is La Paz, a historic landmark and popular tourist destination. There are also the coastal resorts of Cabo San Lucas and San Jose del Cabo, known together as Los Cabos and plenty of interesting other towns and villages including Loreto, Santa Rosalia, La Candelaria and Todos Santos. The natural terrain is, of course, the star here, making for some photogenic backdrops, especially the coastline which ends with the iconic El Arco rock archway.
Visitors to the Baja California Sur are rarely stuck for things to do, whatever their interests or abilities. From browsing art galleries to riding the surf and everything in between it is a holiday paradise. You have plenty of options for dental care in Cabo San Lucas, or at one of San Jose del Cabo's dental clinics, and lots of opportunities to enjoy your time pre and post-treatment, just don't forget to pack your sunscreen!
Where is Baja California Sur?
Baja California Sur is the southern part of the Baja California peninsula, located in northwest Mexico, adjoining the US State of California to the north and Sonora in Mexico to the East.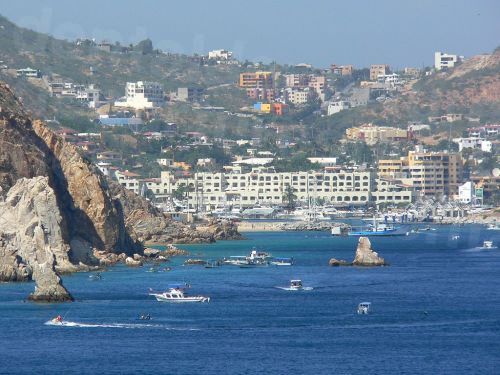 (Image by Stan Shebs)
Why Visit a Dentist in Baja California Sur?
For anyone visiting from North America it is very convenient. Not everyone wants to spend their precious vacation time traveling long distances, and so getting away from it all here provides the best of both worlds – getting out of the country but in double-quick time. This also helps if you are having dental implants. The procedure usually takes two visits to complete, particularly if you require a bone graft. Being able to travel back here fairly quickly may be an important factor, to avoid additional travel expenses.
Other visitors who travel regularly to Baja California Sur may well want to save money on their regular dental treatments, such as check-ups and teeth cleaning, and take advantage of the high-quality facilities that offer a complete range of general and specialist treatments.
There is a large community of ex-pats located here, so it has a homely feel, and you just know that medical and dental services are going to be of excellent quality because the local residents demand it. Booking an appointment through Dental Departures ensures you will be able to find a quality-checked dentist who is reliable, because we have already done the background checks.
Our website lists dentist qualifications, real patient review, clinic photos and virtual tours, giving you comprehensive information to make an informed choice as to the suitability of a dentist. We also list the prices, so you know the cost of your procedure, enabling you to budget a whole lot better, and seeing the prices first-hand you know just how much you can save by coming to Baja California Sur for your dental care:
| | | | | | |
| --- | --- | --- | --- | --- | --- |
| | US Price ($) | Baja California Sur Price ($) | Canada Price (CAD $) | Baja California Sur Price (CAD $) | Savings |
| All on 4 | 20,000 | 9,100 | 26,000 | 12,200 | 54% |
| Crowns | 1,200 | 410 | 1,600 | 550 | 65% |
| Fillings | 170 | 72 | 225 | 96 | 57% |
| Implants | 3,900 | 1,900 | 5,100 | 2,500 | 51% |
| Veneers | 1,461 | 490 | 1,937 | 650 | 66% |
| Dentures | 1,700 | 500 | 2,254 | 670 | 70% |
| Root Canal | 1,700 | 840 | 1,254 | 1,126 | 50% |
| Whitening | 487 | 215 | 513 | 288 | 55% |
Where to Stay?
You can indulge yourself at one of Cabo's deluxe, all-inclusive 5* resorts with ocean views, or take a budget option. The accommodation possibilities in Baja California Sur are endless, and depending on the nature of your treatment some of our dentists offer free or discounted accommodation in local hotels. Please enquire for further details.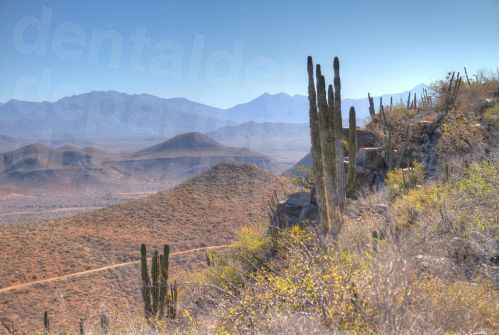 (Image by: jon de jong)
Is it safe?
Yes–Baja California Sur is one of the safest states in Mexico and tourists should feel at ease pretty much throughout the state.
There have been some local initiatives to help tourists feel safe. A dedicated tourist police force has been set up – and the Ministerior Publico, who is similar to a District Attorney in the United States–handles crimes to tourists. From car crashes and stolen purses to more serious issues, such as police bribery, the Ministerio Public handles them all – and tries to get any problems resolved before you leave town.
Is the Quality of Care the Same as Back Home?
Providing you book with a reliable dentist, there is no reason why you won't have a good experience. Dental care in Mexico is generally very good, although some people still think it is somehow still in the dark ages. General dentist training is for the same length of time in Mexico as it is in the United States. The only difference is after general training. In the US, dentists are required to take further qualifications if they want to specialize; in Mexico, they don't have to.
The reality is that there may well be dentists in Mexico who will undertake specialist work without having the qualifications, which is why we recommend you do some research. In our experience, most of the dentists who offer treatment to international patients do have specialist qualifications. They are aware that to provide a good service to US and Canadian patients they have to have the same training and qualifications as their counterparts north of the Border. Many opt to take their training in the US, allowing them to become members of the American Dental Association, which means they are then bound by exactly the same regulations as American dentists, which is obviously reassuring to American patients.
All the clinics listed with Dental Departures have been verified by us. We confirm dentist qualifications and professional memberships, publishing patient reviews, prices, clinic photos, location maps and more to make choosing a reliable dentist simplicity itself.
Some of our popular clinics in Baja California Sur include:
• Cabo San Lucas Dental
• Dental Station
• OK Dental
What Happens if Something Goes Wrong? Does my Dental Care have Guarantees or Warranties?
Yes–all of our dentists supply warranties or guarantees on their work, and any materials used.
While medical and dental procedures cannot always be guaranteed 100%, very occasionally things do go wrong. In these rare events, Dental Departures will step in to work with your dentist to get your problem sorted out. You will not be on your own and we will be your advocate to get things put right.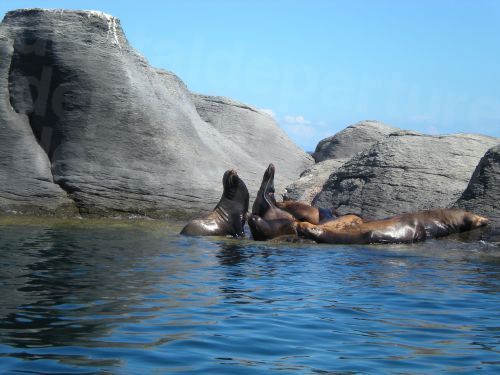 (Image by: Joseph Wayne Barrett)
Do I Need to Speak Spanish?
The large ex-pat community, its popularity as a holiday resort and its proximity to the US has ensured that English is widely spoken throughout Baja California Sur, so there is no need to be a Spanish speaker, although any attempt you make to speak the national language is always appreciated.
What Payment Methods Are Accepted by Most Dental Offices?
US cash is accepted everywhere, and while most accept other forms of payment, you will have to check each clinic's requirements on our website. Debit cards, personal and traveler's checks are usually accepted but credit cards may be subject to a small fee of between 3 and 4%.
Is my US or Canadian Dental Insurance Accepted?
Your dentist in Baja California Sur will not be able to invoice your insurance company directly, but if your provider allows 'out-of-network' expenses you will be able to claim for your treatment costs when you get back home. Please be sure to check before you travel, and make sure you receive the appropriate forms to bring with you for your dentist in Mexico to sign.
When is the Best Time to Visit One of Our Dentists?
Our dentists are not seasonal and are open all year round.
Baja California Sur is blessed with fantastic weather throughout the year, averaging 28F (25C) throughout the year. Peak season is from October through April, when temperatures are a little cooler than in the low season (May to September) where it may reach around 100F (38C).
Is it Wheelchair Accessible?
Not everywhere is wheelchair accessible–some areas are cobblestoned, sidewalks may be narrow and without cutouts and getting in and out of some shops or restaurants that have steps may be difficult.
However, there are plenty of places where you will find things easier: some of the beaches are accessible, the newly renovated town center and the marina to name a few. Plenty of hotels are wheelchair friendly and there are wheelchair-friendly services such as taxis available.
Talk to us if you are concerned about disabled access in Baja California – we will always make sure we can get you to one of our great dentists, and many of our dentists offer pick-up and drop-off services to make it easier for you.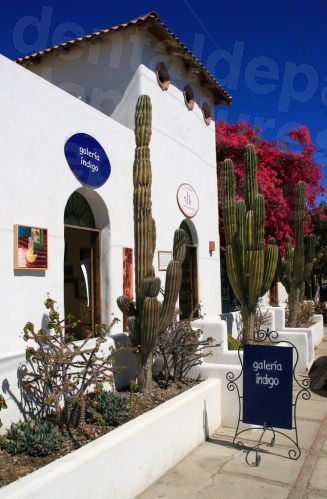 (Image by Tanenhaus)
What Is the Downside? What Should I Know About Visiting?
Crime here is fairly low, and tends to be of the petty, opportunistic variety which happens in holiday resorts and cities everywhere. Keep an eye on your belongings.
Timeshare salesmen can be a bit of a nuisance unless you really are in the market for a timeshare. A firm 'no gracias' will usually see them on their way.
For dental patients, it may come as a surprise that sedation dentistry is not used as standard here, as it is in the US and Canada. Thankfully, most of our dentists can arrange this, but it will need to be booked in advance as the services of an anesthesiologist are required, which will cost an additional $400-$600. If you require anxiety medication, such as Valium, you will also need to request this in advance too.
What Else Is There to do on Baja California Sur?
The combination of sea and desert is an inviting proposition to many visitors, but with the abundance of leisure activities on offer here, from high-adrenaline to simply relaxing, and from camping to 5* luxury Baja California Sur is really a destination of extremes.
For lovers of the great outdoors there are ample opportunities to experience it, whatever its guise. The crystal waters that surround the peninsula are teeming with people enjoying being on, in or underneath the water - surfers, snorkelers and sun-worshippers floating on lilos.
More than 244 islands, islets and coastal areas in this area and the Sea of Cortez have been called a natural laboratory and included on the UNESCO world heritage list. National parks, including the Isla Espiritu Santu, offer the chance to get close up to nature, even as far as donning your goggles to snorkel and swim with sea lions.
On land, Los Cabos is considered to be one of the best places in the world to play golf. It has 11 world-class courses, designed by some of the biggest names in golf, including Lee Trevino, Greg Norman and Jack Nicklaus.
Along the tourist corridor of Los Cabos, you will find glorious beaches ideal for enjoying a variety of activities, including paddle boarding and kayaking, and Conde Nast Traveller magazine listed it as among the top 5 cities in Mexico in 2011.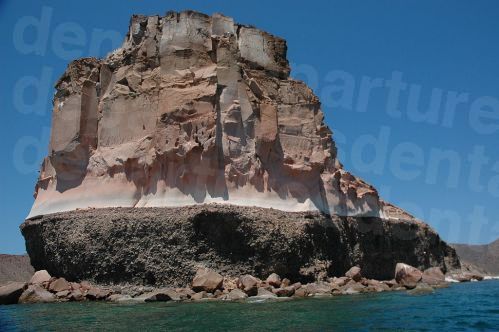 (Image by: Wonderlane)
Getting There–Flying in
You can fly direct from across the world into Cabo San Lucas International Airport (CSL).
Driving Directions
If you have a little time and fancy a scenic route you can always drive from San Diego-Tijuana or Calexico-Mexicali along the Carr Fed 1/Mexico 1.
Mexican Car Insurance?
If you are driving it is now a mandatory requirement that in Mexico all drivers have at least third party insurance. This will usually have to be arranged separately from your US car insurance, but can be bought easily online for around $10 a day.
Attractions in Baja California Sur
Border Crossing
Remember to check the hours of operation of the border crossing you choose before you travel - and don't forget your passport. You will need it for getting back into the United States.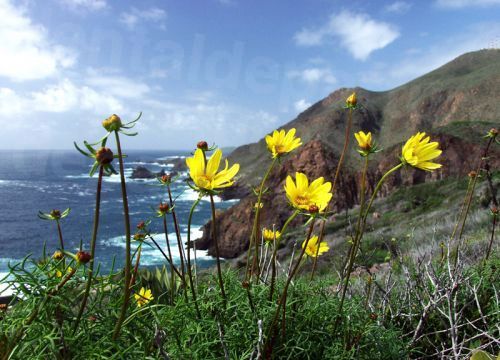 (Image by: Tomas Castelazo)
Further Information
Find a dentist in Baja California Sur with us. Book online or call Dental Departures Customer Care Team toll-free. Compare prices, read reviews, get a free quote, check out clinic photos and discover our exclusive discounts, giving you the best prices available, guaranteed. We are available every day of the week, 24 hours a day. You can book your appointment with us online at any time of the day or night, at no charge to you.
(Main Image: Graham Well)
Sources:
Rubio, Paul. The Best of Baja California Sur: Los Cabos and Beyond. Conde Nast Traveler. 26 April, 2017.
https://www.cntraveler.com/gallery/the-best-of-baja-california-sur-los-cabos-and-beyond
Krans, Brian. Bone Graft. Healthline. 6 November 2018.
https://www.healthline.com/health/bone-graft
Dental Check-Ups. National Health Service. 17 September 2018.
https://www.nhs.uk/live-well/healthy-body/dental-check-ups/
Burhenne, Mark. Know Before You Go: Teeth Cleanings. Ask the Dentist. 27 March 2019.
https://askthedentist.com/know-before-you-go-teeth-cleanings/
McClure Rosemary. In Los Cabos, Mexico, Luxury Hotels Lure Grownups with Cushy Amenities and Peaceful Surroundings. 31 March 2019.
https://www.latimes.com/travel/la-tr-travel-luxury-hotels-baja-california-20190331-story.html
Tips for Travelers with Disabilities in Los Cabos and Baja California. Frommers. Website accessed 3 May 2019.
https://www.frommers.com/destinations/los-cabos-and-baja-california/planning-a-trip/tips-for-travelers-with-disabilities
Islands and Protected Areas of the Gulf of California. UNESCO. Website accessed: 3 May 2019.
https://whc.unesco.org/en/list/1182
Asta, Jean. US Car Insurance to Travel to Mexico. USA Today. 11 October 2017.
https://traveltips.usatoday.com/car-insurance-travel-mexico-19318.html